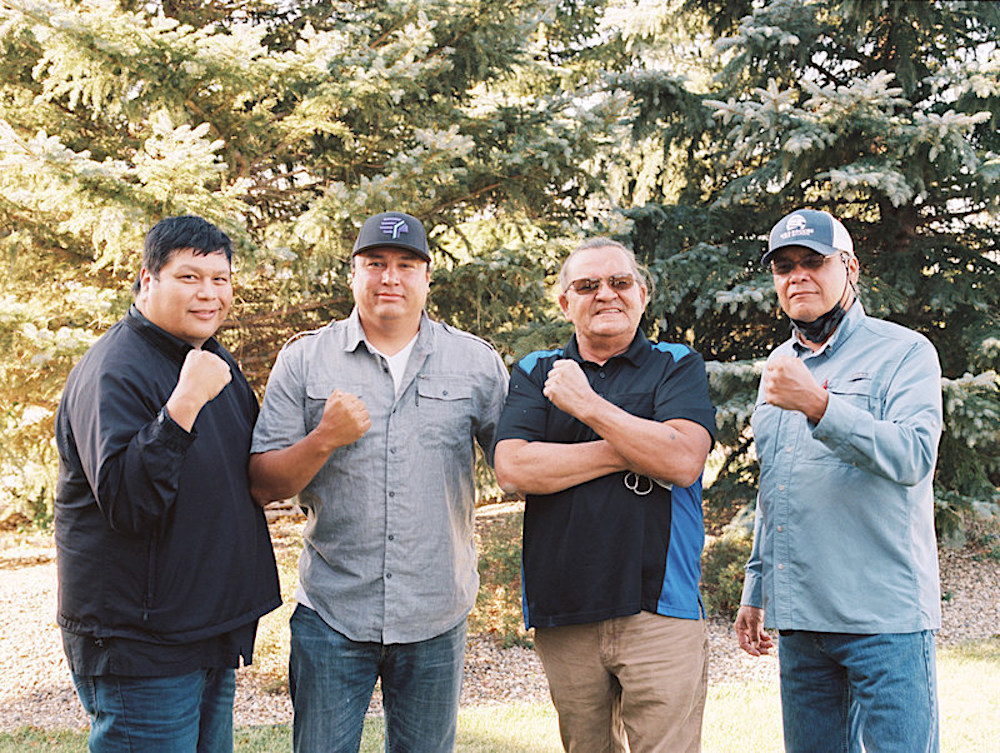 Details

Energy
Berkeley, Calif.-based renewable energy nonprofit Covenant Solar Energy wanted to step away from its association with faith-based organizations and into something more obviously Native.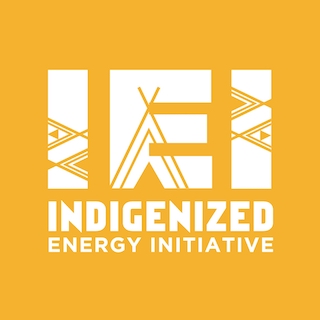 (Courtesy image)Moreover, the group, which provides technical assistance for tribes breaking into renewable energy, wanted to better encompass the tribes it served, said CEO Cheri Smith.
That led the organization to reach out to other Indigenous leaders and experts in the solar industry, including Red Cloud Renewable founder Chief Henry Red Cloud (Oglala Lakota Sioux Tribe), and Bob Blake (Red Lake Band of Ojibwe), the founder of solar energy company Solar Bear.
Under the advisement of Blake and Red Cloud, Smith — alongside Cody Two Bears (Standing Rock Sioux) and Otto Braided Hair (Northern Cheyenne Tribe) — relaunched Covenant Solar as the Indigenized Energy Initiative (IEI) in early November.
"This makes sense that we do this together rather than in our own lanes — join together and expand IEI into what we always thought it could be: Natives training Natives, Natives teaching other Natives, sharing good medicine, sharing knowledge for the benefit of all Native people," Smith said.
Indigenized Energy Initiative aims to improve Native access to renewable energy through a model that kickstarts renewable projects, then trains members of that community to maintain and improve them.
"We've got a pretty sophisticated approach to this, but it's based in Indigenous philosophy, which is people working together — for the people, by the people," Smith said.
Even currently active tribal solar energy often relies on third parties, meaning that proceeds from the projects typically leak off the reservation.
IEI's model would "transform" energy systems in Indian Country by building tribal utilities out of solar projects and eventually transitioning tribes into "total energy sovereignty," according to Smith.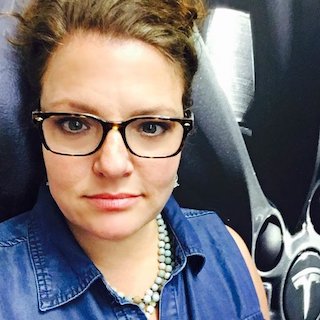 Cheri Smith, CEO of Indigenized Energy Initiative. (Courtesy photo)"We were working together toward the same goal: energy sovereignty, and a path forward," Smith said. "Tribal sovereignty can't be held while you don't have energy sovereignty. The money that we procure on behalf of tribes, that money starts out with one philanthropic project to build trust in communities, to start to develop the solar workforce of Native people and to show leadership that this can work, and then we help tribes to procure federal funding for larger projects."
Smith pointed to the $555 billion planned for renewable energy research, grants, and loans in the Biden administration's Build Back Better program as potential funding for future projects. If the legislation is approved, the energy allocation would make for the largest federal funding effort geared toward renewable energy and would help kickstart IEI's plans.
One of those plans is already underway via a 2-megawatt deployment on the Northern Cheyenne reservation in southeastern Montana, split between residential and tribal projects. The partners funded the projects with federal Department of Energy money that's matched with a combination of tribal and private investment.
"The tilling of the soil for this initiative has been 20 years in the making, and Northern Cheyenne is kind of the proving ground," Smith said.
The goal of the program is to leverage those initial federal investments into something that produces a return, and then build off of those returns, split between the ratepayer and a revolving fund, to fund future projects.
"This is the spark. This is what kicks us off and gets us started," Smith said.
Two Bears called IEI a "bridge" that would help bring tribes together on energy initiatives that, in turn, would provide tangible benefits for tribal members. He pointed to a residential solar project on Standing Rock as an example.
"We just did a residential solar project for an elderly couple that keeps six of their grandchildren. The first month of October, we generated more energy from the sun than they utilized, so they wouldn't pay a bill," Two Bears said.
Blake said the process would eventually build a "circular economy" that not only addresses energy sovereignty, but energy poverty that affects tribal nations across the United States.
A 2014 report by clean energy nonprofit RMI noted that 14 percent of Native American homes at that time lacked access to electricity, which was more than 10 times the national average rate. Prior Tribal Business News reporting has chronicled a continued lack of energy access as a primary issue in Indian Country that serves to inhibit other development.
"Energy poverty is real. If you can't pay your electricity bill, you have people that are homeless," Blake said. "When we look at this country and we look at homelessness, the precursor for all that is if you can't pay your electricity bill, you can't pay your rent, you can't pay your home bill."
By building tribal utilities focused on renewable energy, tribes could simultaneously address two problems - sovereignty and access
"That is good economic development, and flexing tribal sovereignty," Blake said.
Want more news about the $130 billion tribal economy?
Tribal Business News publishes thoroughly reported and well-crafted stories about Native businesses and entrepreneurs, growth and expansion strategies, best practices, economic data, government policy and other relevant business news. Tribal Business News is required reading for tribal council members and leaders of Native businesses, as well as state and federal legislators, policymakers, economic developers, entrepreneurs, bankers, lawyers and anyone interested in doing business in Indian Country.
Sign up for our free newsletter to track Native business and the tribal economy. Or sign up for a premium digital subscription ($99/year or $10/month— cancel anytime) to gain full 24/7/365 access to our business news reporting. Megwetch.