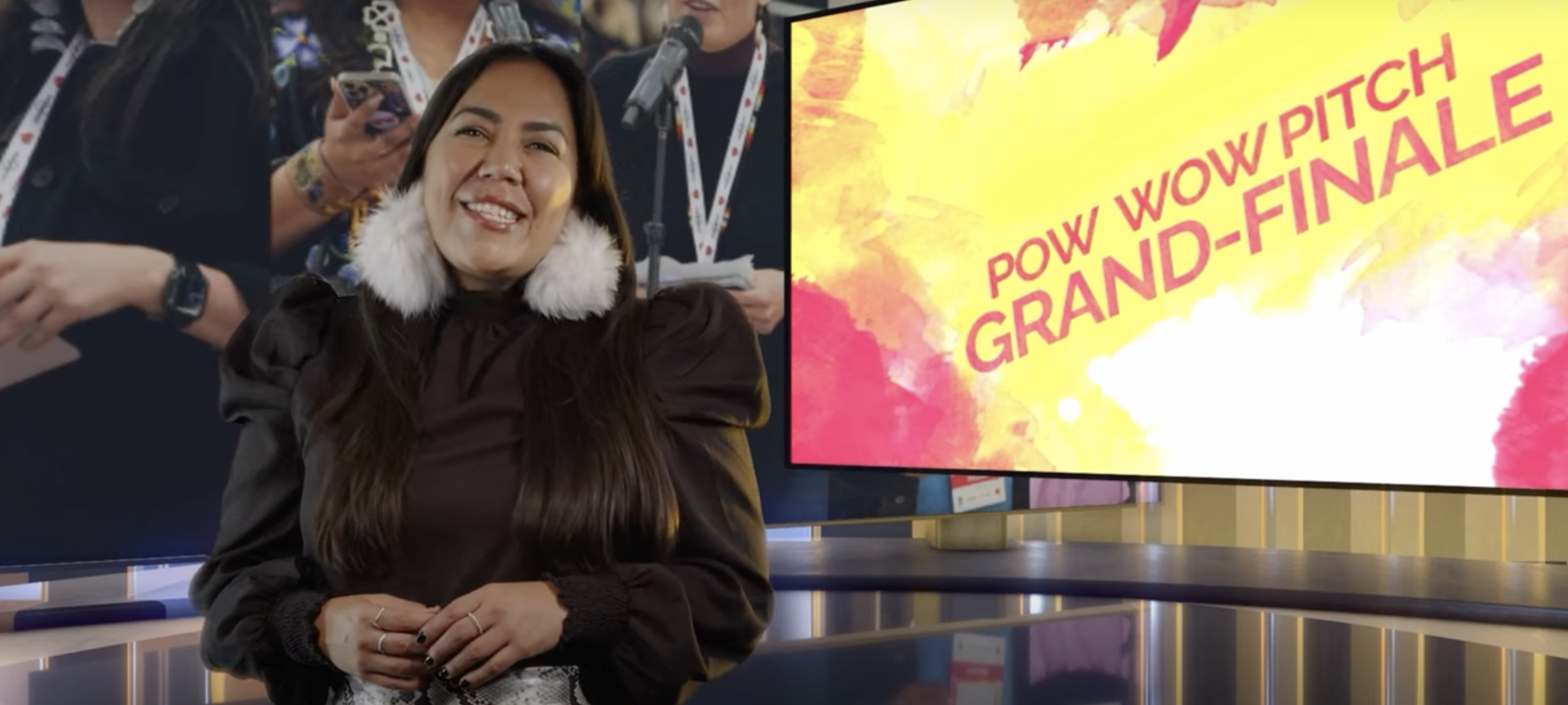 Details

By

Tribal Business News Staff

Entrepreneurism
Nine Indigenous entrepreneurs were honored last week at the second annual Indigenous Entrepreneurship Awards hosted by Pow Wow Pitch.
A nonprofit organization celebrating Indigenous entrepreneurs with opportunities to access capital via pitch competitions as well as providing mentorship and support networks, Pow Wow Pitch kicked off the competition on April 6. The competition invited Indigenous business owners in Canada or the United States to pitch at live in-person events or online to win $200,000 in cash prizes, ranging from $500 to $25,000 across various categories.
Sunshine Tenasco, co-founder of Pow Wow Pitch from Kitigan Zibi, Quebec, hosted the event, which featured a special performance of "Rise Up" by musician Alicia Kayley from Long Point First Nation and Tahltan First Nation and nine award presentations.
The awards were co-presented by RBC, Shopify, Meta and Mastercard in partnership with Export Development Canada and the Indigenous Tourism Association of Canada.
Winners included:
RBC Entrepreneurial Icon Award Winner: Bobbie Racette, founder and CEO of Virtual Gurus
RBC Rising Star Award Winner: Justin Gladue, founder and CEO of Atlantic Fence Alberta Inc.
Mastercard Game Changer Award Winner: Jeff Ward, founder and CEO of Animikii
Mastercard Game Changer Award Winner: Carol Anne Hilton, founder & CEO of the Indigenomics Institute
Shopify Entrepreneurial Spirit Award Winner: Michaelee Lazore, founder and CEO of Sequoia Soaps
Shopify Entrepreneurial Spirit Award Winner: Jacob Faithful, founder and CEO of Young Spirit Supplies
Meta Entrepreneurial Spirit Award Winner: Clairissa Cruz, founder & CEO, Bare Body Sugaring
EDC Entrepreneurial Leader Award Winner: Trisha Pitura, founder & CEO of MINI TIPI
ITAC Creative Award Winner: Dan General, founder & CEO of DJShub Inc.
Entrepreneurial Icon winner Racette from Virtual Gurus made headlines this spring for being one of the first Indigenous- and woman-owned tech businesses to raise venture capital funding. The company closed in March on an $8.4 million (Canadian) Series A raise and to date has raised $10.4 million total.
"I want a future with diversity and representation across all sectors," Racette said in a statement. "My challenge to everyone is to set and meet targets for hiring Indigenous people. Just imagine the impact if everyone did this."
Each of the nine Winners received an official pin designed and hand created by Jesse Brant, cofounder and jewelry design lead at Sapling & Flint, and a signed limited edition print of the artwork "Red Rising" by Patrick Hunter, an Ojibway Woodland artist from Red Lake, Ontario, which features a plaque with their name and recognition.
"It is an honor for us to celebrate and recognize the journeys, achievements and impact of Indigenous entrepreneurs that contribute to our collective entrepreneurial landscape," Tenasco said in a statement. "Congratulations to each of the recipients. You demonstrate entrepreneurial confidence, and your work inspires present and future generations to use entrepreneurship for community impact, cultural preservation, and reclamation."
Never miss the biggest stories and breaking news about the tribal economy. Sign up to get our reporting sent straight to your inbox every Monday morning.