PEMBROKE, N.C. — The business arm of the Lumbee Tribe of North Carolina aims to leverage Native American advantages in federal contracting to help grow the tribe's economy.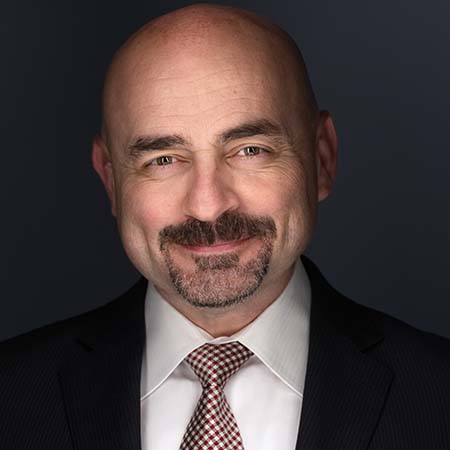 Lumbee Tribe Holdings Inc., the tribe's holding company, now has two subsidiaries that have become 8(a) certified by the U.S. Small Business Administration.
The tribe previously had used the preferential status in bidding on federal contracts via its general administration services subsidiary, Lumbee Tribe Enterprises (LTE). It now plans to extend its reach into federal contracting with Lumbee IT Solutions (LITS), which received 8(a) certification last month.
Lumbee Tribe Holdings President and CEO Joshua Malcolm said the IT subsidiary wants to lean into the 8(a) certification to help establish and grow the operation in federal I.T. contracting.
"LTE has 17 contracts where they're the prime contractor; that's what we want to do with LITS," Malcolm told Tribal Business News. "Especially now that the company has 8(a), within the next six months, we hope LITS has become the prime on a contract with one of our existing or a new federal agency partner."
The tribe launched Lumbee IT Solutions and construction company Lumbee 56 Construction simultaneously in May 2020 and began the process of securing 8(a) certification for both companies. The overarching goal with growing the divisions is to allow the tribe to localize its hiring and "lift up" southeastern North Carolina.
"It's important to be profitable, but also it's our goal to employ individuals in our tribal territory," Malcolm said. "We know we've going to hire our neighbors and our friends. We're going to provide a lot of opportunities in this area."
A good time to grow
Prior to his newest post, Malcolm served as general counsel and vice president of Lumbee Tribe Enterprises. In May 2020, when the Lumbee Tribal Council decided to start the two new companies, they tapped Malcolm to fill the role of interim CEO and president of Lumbee Tribe Holdings.
His promotion came at a time when the tribe was ready to grow and diversify, Malcolm said. Lumbee Tribe Enterprises' success under the 8(a) both afforded the opportunity for growth and served as an impetus to secure further certifications for the new operations.
"A primary reason is that (the tribal council) realized and recognized that we were at the stage that we were ready to expand our business enterprise to make our tribe more self-reliant and economically successful," Malcolm said. "LTE has been very successful in the 8(a) program, especially in the last three years."
Securing the 8(a) certification and the access it gives to federal contracting has proven to be one of the most popular methods for diversifying tribal income, according to a previous Tribal Business News report. Federal contracting represents more than 75 percent of tribal enterprises, whose "overrepresentation" in the sector can be attributed to the success of the 8(a) program, according to a report from the Center for Indian Country Development at the Federal Reserve Bank of Minneapolis.
"This overrepresentation of tribal enterprises … suggests the importance of access to government contracting, particularly the SBA's 8(a) program, in determining the industry mix of tribal enterprises," according to the report.
Moreover, Lumbee Tribe Holdings chose a good time to expand their federal contracting, according to a Bloomberg Government report. Government spending on federal contracts reached a record $682 billion in 2020, marking the fifth consecutive year of spending growth. In particular, spending on information technology grew 10 percent, or $6.8 billion, from 2019 to 2020, while projections for the growth trend to continue in the coming years, according to the report.
Government contracting has indeed been a profitable endeavor for Lumbee Tribe Enterprise. To that end, Lumbee Tribe Holdings returned $1.5 million in earnings to the tribe, which it deployed as unrestricted funds in its 2021 budget.
It's a success the Lumbee Tribe hopes to replicate with Lumbee IT Solutions and Lumbee 56 Construction, Malcolm added.
"A portion of profits pushed to LTH are being reinvested into LITS and in the very near future into L56, so they can get up to speed and be executing prime contracts," he said. "(The rest of those) funds are being used for scholarships and veteran related services, cultural activities and services."