CEDAR CITY, Utah — Tribally owned CBC Mortgage Agency has launched a new initiative aimed at helping more Native Americans in urban areas to become homeowners.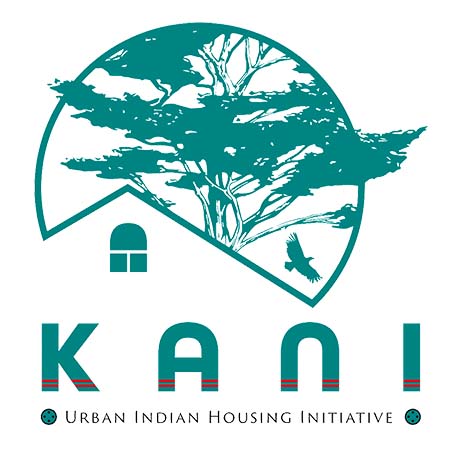 The company, a business venture of the Cedar Band of Paiute Indians, who are based in southwest Utah, wants to address and correct housing insecurity and inequities via its Kani Urban Housing Initiative, which it started in partnership with the National Urban Indian Family Coalition. Kani means home or house in the traditional language of the Cedar Band of Paiute Indians.
The initiative is fully funded by CBC Mortgage Agency, one of nine companies owned by the Cedar Band of Paiutes.
Tai Christensen, director of governmental affairs for the Chenoa Fund, an affordable housing program provided through CBC Mortgage, said the additional difficulties of finding and maintaining shelter during the pandemic make the initiative particularly timely and urgent.
"COVID-19 is one of the reasons we wanted to start the initiative at the top of 2021. It has disproportionately affected our Indigenous community and increased the housing insecurity within the urban Indian community," Christensen told Tribal Business News. "We want to let folks know that there is a program out there that can help them get into a home and provide down payment assistance because resources are a major issue within the urban Indian community."
Even without a pandemic stripping people of their incomes and threatening consistent housing, urban Indigenous people are at a major disadvantage when it comes to both renting and buying.
"It's very important for us to bring this initiative since we have a housing insecurity crisis within urban Indian communities. Indians are paying more for their rent because of their lower credit scores, and some of them don't have credit scores. They lack consistent employment, they lack financial resources and they just have a lot fewer assets" compared to non-Natives, Kani Initiative spokesperson Tama Tsinnie told Tribal Business News. "Our goal with the initiative is to help the urban Indian community grow their wealth and be more self-sufficient."
To bring aspiring homeowners together and deliver the information and assistance directly to urban Indian communities, Kani will make use of the 32 Indian centers across the country that partner with the National Urban Indian Family Coalition.
"Their reach is very vast and this is not specific to any one tribe," Christensen said. "Our program is open to all urban Indians."
Christensen said the Kani Housing Initiative will host homebuyer events at the centers, and plans to conduct the first one in early summer at the Las Vegas Indian Center if it is safe by then to hold a public event.
"It's going to be an educational event. We want to provide educational resources about housing in the area, financial literacy education, down payment assistance, and also some financial assistance to folks who have credit challenges, or maybe don't even know what a credit score really is," Christensen said. "We're also going to be having food and music and raffles to entice folks from the community. It will be fun, but the main point is to provide financial education."
The Las Vegas region will be the initiative's focus for the first six months, and then it will move into Phoenix and make its way east, Christensen said.
National Urban Indian Family Coalition Executive Director Janeen Comenote said her organization is eager to start sharing resources and knowledge with urban Indians intent on owning their own homes.
"With homelessness and under-housing a definitive and widespread issue in our communities, this is an excellent opportunity to provide meaningful education and assistance to urban dwelling American Indian and Alaska Native peoples to access homeownership," she said in a statement. "We are excited to partner with the Kani Urban Indian Housing Initiative and are looking forward to launching this unique project."