FAYETTEVILLE, Ark. — Twenty-five Native American youth organizations will split $1 million to advance food and agricultural programs.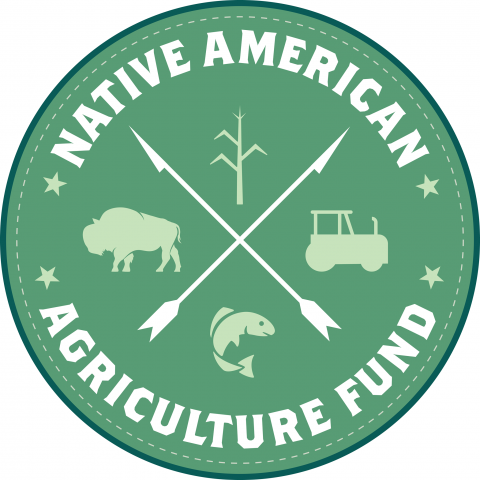 The latest round of funding from the Fayetteville, Ark.-based Native American Agriculture Fund will benefit 83 tribal nations in 12 states. Combined, the programs receiving funding serve more than 4,000 Native youths, according to NAAF.
"When we invest in our youth, we not only invest in programs to support our young people's continued engagement in agriculture, we invest in their roles as leaders within our communities," Janie Hipp (Chickasaw), CEO of the Native American Agriculture Fund, said in a statement. "We have so many incredible young people already passionate about food and agriculture — from those who are still involved in school, to those stepping forward to focus on technical skills and higher education, to those who are preparing to lead their own farming, ranching and fishing operations. We need their energy and innovation and optimism."
The funding will go toward agricultural equity grants and technical assistance, as well as to helping preserve Native food-gathering traditions.
The awardees in the latest round of NAAF funding were:
Blackfeet Nation Stock Growers Association, Browning, Mont.
California Indian Museum and Cultural Center, Santa Rosa, Calif.
Diné Community Development Corporation, Chinle, Ariz.
Flower Hill Institute, Jemez Pueblo, N.M.
Hualapai Tribe Cultural Department, Peach Springs, Ariz.
Klamath Trinity Resource Conservation District, Hoopa, Calif.
Klawock Cooperative Association, Klawock, Alaska
Lac Courte Oreilles Ojibwa Community College, Hayward, Wis.
Lakota Youth Development, Herrick, S.D.
Lumbee Land Development Inc., Pembroke, N.C.
Methow Field Institute, Twisp, Wash.
Montana State University Extension, Bozeman, Mont.
NACDC Financial Services Inc., Browning, Mont.
Native American Community Academy, Albuquerque, N.M.
New Mexico State University American Indian Business Enterprise Center, Las Cruces, N.M.
Oneida Nation, Oneida, Wis.
Owens Valley Indian Water Commission, Bishop, Calif.
Painted Desert Demonstration Projects, Flagstaff, Ariz.
Passamaquoddy Wild Blueberry Company, Columbia Falls, Maine
Rosebud Economic Development Corporation (REDCO), Mission, S.D.
Spruce Root Inc., Juneau, Alaska
The National Center for American Indian Enterprise Development, Mesa, Ariz.
The Peoples Partner for Community Development, Lame Deer, Mont.
Turtle Mountain Band of Chippewa Indians, Belcourt, N.D.
Utah Diné Bikéyah, Salt Lake City, Utah
Hipp said NAAF sees the investments as a way to "plant the seeds of our future harvests" and prop up the future of agriculture in Native communities.
Echoing those sentiments, NAAF board chair Jim Laducer (Turtle Mountain Band of Chippewa) viewed the funding as an investment in "tomorrow's agricultural future."
"NAAF is committed to ensuring that our youth have the opportunities they need to carry Native agriculture into the future," Laducer said in a statement.