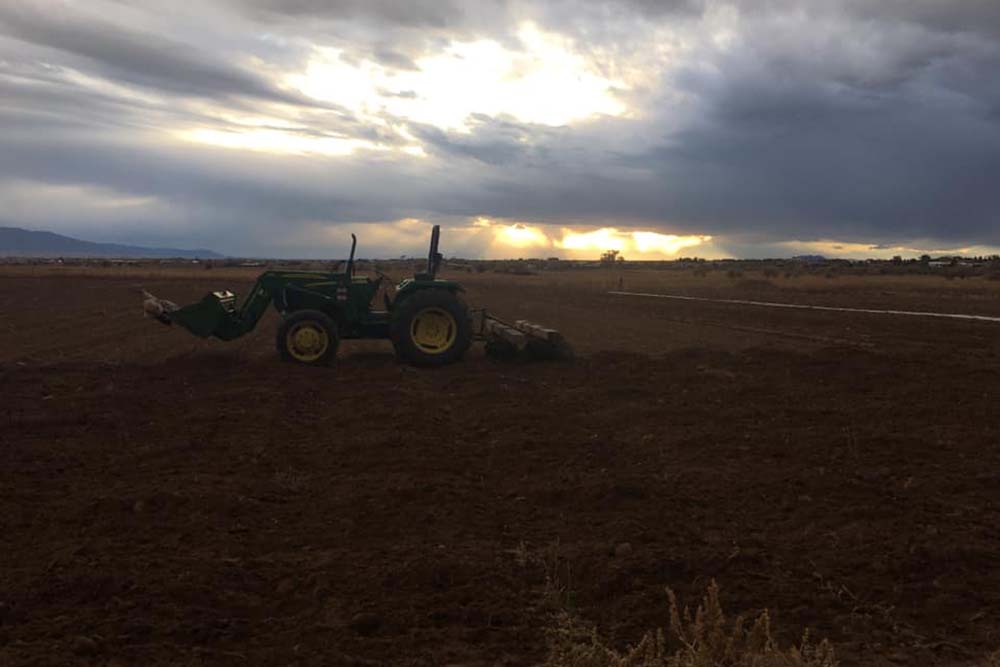 Details

Food | Agriculture
ALBUQUERQUE, N.M. — New Mexico Community Capital wants to help build capacity for Native farmers via a new training and resource sharing program.
The inaugural Native Farmers in Residence Program will provide training and support for a group of 10 Native American farmers based in New Mexico.
In addition to quarterly meetings, training, and resource sharing, the program will use grant funding from Fayetteville, Ark.-based Native American Agriculture Fund to provide a $3,000 stipend to each farmer over the course of their year-long tenure.
Hemp farmer and farm services provider Buck Johnston, co-owner of Taos, N.M.-based Turquoise Mountain Farms, used the $2,000 he received upfront to kickstart his newest, 9-acre farm, the first property he leased completely and solely under his name.
Buck paid the down payment on the land, his farm insurance, and a sole-owner hemp license using the support he received. Already, he said the program is working for him, but it was the cooperation and community with other farmers he really appreciates.
"It's just good to have this connection with other Native farmers throughout the state," Johnston told Tribal Business News. "We'll visit each other's farms and share techniques and resources. If someone needs a tractor, I can come out and work their land up for them. If I need something they can provide, they'll get it to me."
The program's participants range from micro farmers like Johnston to farmers managing between 40 and 60 acres. The training curriculum includes budgeting, recordkeeping, accounting, finding new markets and building a business plan.
New Mexico Community Capital Program Director Henry Jake Foreman said the organization put specific emphasis on helping farmers come to grips with digital recordkeeping and the associated technology.
"We're really helping with the business side of things, and really around the digital aspect. We wanted to help farmers learn to use digital tools to create their farm plan," Foreman said.
Foreman listed the use of Google Earth to plan farm layouts and keeping a digital ledger and calendar as examples of technology the participants of the Native Farmers In Residence program would learn to use.
With technological resources, Foreman hopes the program will help farmers better understand their work and the work of others. That's a central theme of the program: sharing knowledge within the cohort and with others beyond it, Foreman said.
"Farmers meet up twice quarterly as a group, and they're expected to share something with this cohort, a farming technique, something that has worked for them in the past. That's built into the program and stipend," Foreman said. "They're all expected to train at least one person, and that person gets another stipend. It's expected that they share the knowledge they learned with someone else."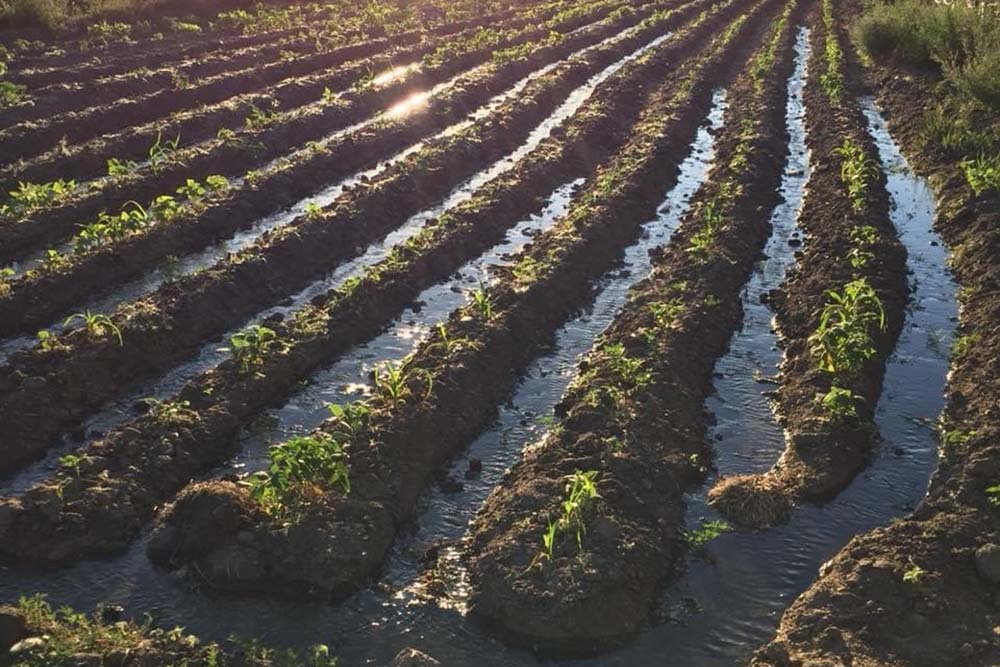 Courtesy photo.
By focusing on the business side of farming, the Farmers in Residence Program will enable Native agricultural producers to succeed in a market where profit margins are "razor thin," Foreman said. He added that producers must be able to grow food both profitably and sustainably, because they become crucial providers for many of their communities.
By spreading understanding of how to sustain a farm both economically and ecologically, programs like the NMCC initiative can improve food sovereignty across Native communities, he said.
"To create the kind of food sovereignty that we need, there's a lot of infrastructure that needs to be invested in and built," Foreman said. "This group of farmers is not only being trained to be part of this program, but to be changemakers in their communities. This is contributing to the overall movement."
Food sovereignty — the construction of self-sustaining, community-owned and maintained food systems — remains a major concern for many Native American agricultural efforts. It's a crucial objective for the Native American Agriculture Fund, who supplied the grant that fuels New Mexico Community Capital's Farmers in Residence Program.
In a prior conversation with Tribal Business News, Maria Givens, public relations and communications director at NAAF, said food sovereignty was an especially important concept for Native Americans given the centrality of sovereignty to their cultures.
"Ability to access our foods has been challenged, barriers have been systematically constructed, and a diet not consistent with our ancestors has been superimposed on our people, and poor health outcomes have been the result of that," Givens said. "We talk a lot about self-determination, and food choices are self determination — being able to decide for yourself what the future is going to be."
Foreman said working with NAAF and fellow grantees to create programs like the Farmers in Residence Program was "incredible."
"We've been collaborating with other NAAF grantees here in New Mexico to support other farmers," he said. "It's great to collaborate (and) that's the big difference with NAAF. They really value collaboration."
Turquoise Mountain Farms's Johnston also values collaboration. He already has plans for one of his first exchanges with fellow cohort members.
"I live in the northern part of New Mexico where we have a short growing season. There's been other farmers in this program who I want to trade them Navajo blue corn for their sweet corn," Johnston said. "I want more seed for my blue corn, so I'm going to have them grow it out in a warmer climate, and when they grow it out, they can give me some seed back. I'm going to grow some of their sweet corn up here where the growing season is shorter, and give them more seed than they gave me. We're going to have a good harvest."
Foreman said that exchange demonstrates in a nutshell what makes Native agriculture such an important part of Indigenous communities, whose traditional economies are based on exchanging food.
"This kind of blew my mind: Traditional Indigenous economies have been based on nutrient exchange. Traditionally, we've been able to trade and barter nutrients. It's really going back to our traditional economies," Foreman said. "It relates to health as well. Our health is our wealth, so this is an investment in our health and our lives. It's literally increasing our overall vitality and health. More and more, I think indigenous people are recognizing that."