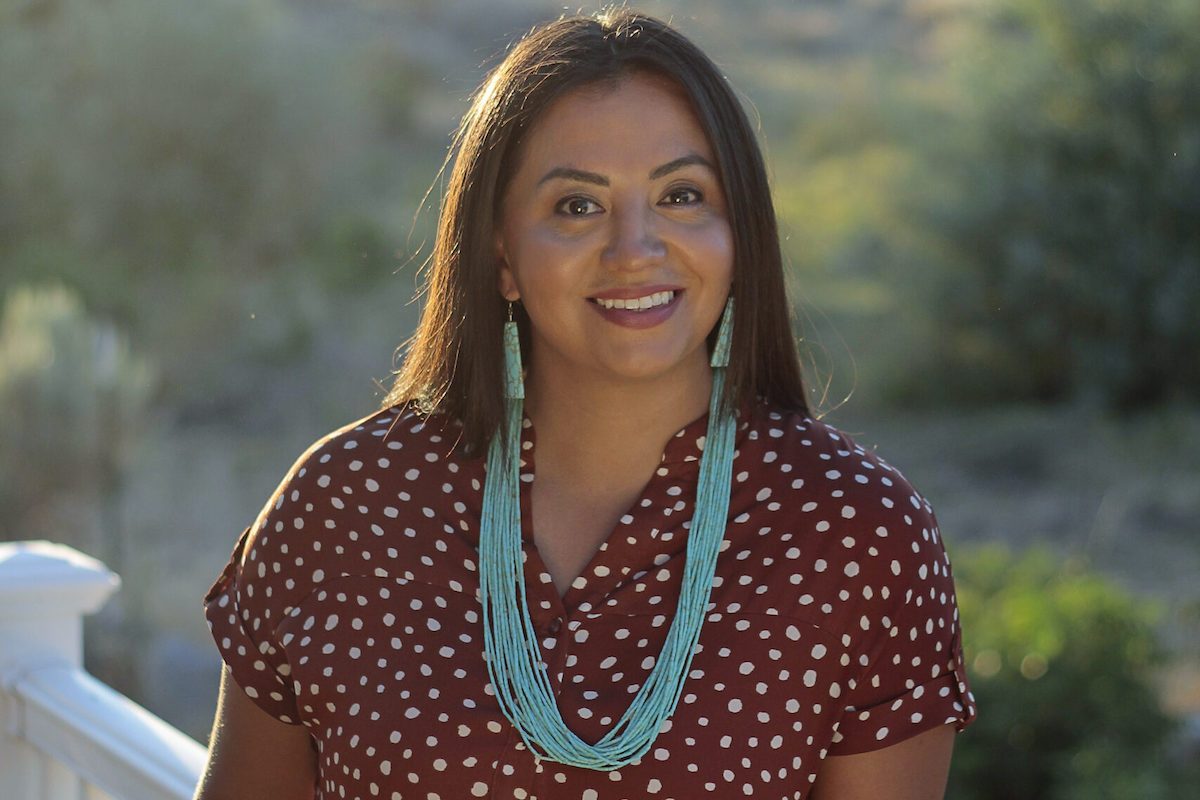 Details

Food | Agriculture
FAYETTEVILLE, Ark. — The Native American Agriculture Fund named veteran Native agriculture advocate Toni Stanger-McLaughlin as its new top executive following the departure of founding CEO Janie Simms Hipp for a role in the Biden administration.
Stanger-McLaughlin, a citizen of the Colville Confederated Tribes, served as the grantmaking organization's regional director and federal liaison prior to taking her new post. Hipp, a citizen of the Chickasaw Nation, awaits a full Senate vote on her nomination as general counsel for the U.S. Department of Agriculture.
NAAF is a grantmaking organization founded in 2018 to manage money awarded by a 2010 victory in the landmark Keepseagle v. Vilsack case, in which a federal court found the USDA discriminated against Native farmers and ranchers in its loan programs.
Stanger-McLaughin's familiarity with the case, in part, secured her new appointment, according to a statement from NAAF. During a long career in agricultural policy and law, the Stanger-McLaughlin provided "key insights" to the team that ultimately settled the case.
"With Janie's departure we couldn't think of anyone else with the breadth and depth of knowledge Toni possesses regarding the Keepsealge v. Vilsack case and the needs of Native farmers and ranchers," NAAF board member Jim Laducer said in a statement. "Toni has been with us since day one and has done an excellent job standing up many of the key functions of NAAF. We look forward to working with her in our continued effort to serve the NAAF mission."
Prior to her work with NAAF, Stanger-McLaughlin worked with the USDA's Office of Tribal Relations and with the Indigenous Food and Agriculture Initiative as a lawyer.
Within the USDA, Stanger-McLaughin aimed to help bring change to the agency.
"After graduating from law school, I intentionally pursued working for the USDA because I wanted to make a difference from the inside," Stanger-McLaughlin said in a statement. "I also believe this work is my calling, to support Indian Country Agriculture and traditional food ways."
Stanger-McLaughlin indicated that she wants NAAF to work with the entire range of participants in Native agriculture.
"I look forward to working across the federal government, private sector, nonprofit organizations, Native CDFIs, educational institutions and Tribal and State governments to improve and advance Tribal agricultural and food system improvements for our future generations," she said.
Stanger-McLaughlin recently spoke with Tribal Business News about NAAF's latest round of grants, which delivered $1 million in funding to 20 Native youth-focused projects.
"For many of our Native communities, food is spiritual. It's connected to our creation stories, it's part of who we are as a people," Stanger-McLaughlin said in the previous report. "It's part of our blessing in that we have our burden to protect our ecosystems. We need our youth engaged in that now. I'm not talking about just traditional foods, but also food production overall."