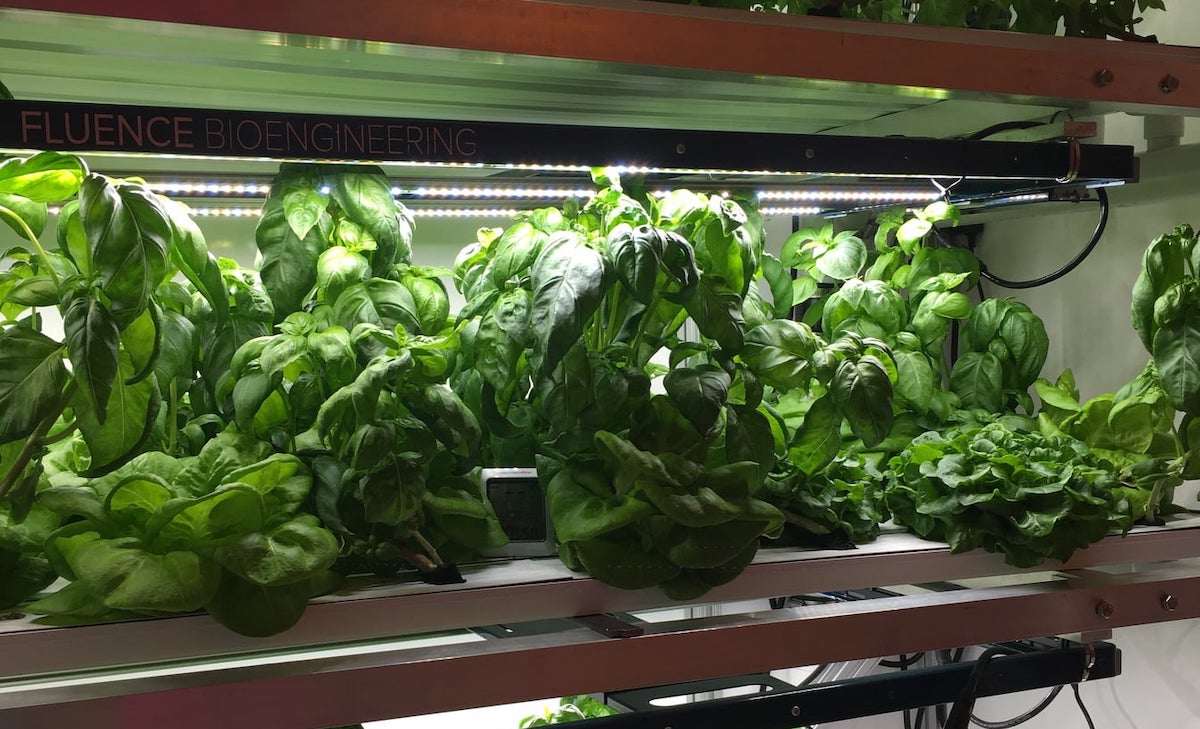 Details

Food | Agriculture
A pair of listening sessions the Native Farm Bill Coalition and the Native American Agriculture Fund held in June document the need for federal flexibility and access to nutrition in Indian Country.
In the Report on Health Equity, Hunger and Nutrition in Indian Country, the organizations note that while successes in the 2018 Farm Bill have improved conditions for Native producers and consumers, many issues persist.
The remaining challenges include accessing U.S. Department of Agriculture loans and credit, the use of traditional foods in food distribution programs, and barriers to participation in federal food purchasing programs.
The joint report was prepared ahead of a White House Conference on Hunger, Nutrition, and Health scheduled for September. Both organizations see the report as a way to provide policy suggestions developed after gathering feedback in the listening sessions, which invited public comment from both tribal governments and individual citizens.
"Indian Country must have a unified voice in advancing federal policies that increase access to nutritious foods in our communities, and these dedicated forums provide an opportunity for us to work together to lift up Indigenous voices as we work together to improve our communities," said Cole Miller, vice chairman of the Shakopee Mdewakanton Sioux Community and co-chair of the Native Farm Bill Coalition.
Never miss the biggest stories and breaking news about the tribal economy. Sign up to get our reporting sent straight to your inbox every Monday morning.
NAAF Executive Director Toni Stanger-McLaughlin echoed the sentiment, telling Tribal Business News that the report was a way for Native Americans to voice their concerns to the Biden administration.
"The White House Conference will gather stakeholders from across the country," Stanger-McLaughlin said. "NAAF worked with Native Farm Bill Coalition to ensure that Indian Country's voice is heard and that our Tribal communities are represented throughout every step of the process from planning to engagement."

Five policy pillars
The report summarizes recommendations from participants at two listen sessions in June 2022 and breaks down their ideas into five pillars:
improving food access and affordability,
integrating Indigenous-led nutrition programming,
empowering tribal consumers to have access to healthy choices,
supporting physical activity, and
enhancing nutrition and food security research.
Recommendations in the report run the gamut from applying the Buy Indian Act to USDA food purchases, boosting funding for food programs in rural and remote areas, increasing support for meat processing facilities, and giving Native producers access to federal market programs like those run by the USDA's Agricultural Market Service.
"It is extremely difficult for Native producers to become eligible to sell food products to USDA or other federal food purchasing programs like DoD Fresh," according to the report. "Better technical assistance and outreach from entities like USDA-AMS that provide those certifications is much-needed."
Giving Native producers improved access to both federal markets and federal credit could address a major barrier to entry in Indian Country, which faces a chronic lack of credit and startup capital across the board.
Lowering that barrier could, in turn, further stimulate an already growing industry, the authors said.
"Most programs at USDA are designed to support the business of agriculture, and with the more than 80,000 Native food producers generating over $3.5 billion annually in agricultural products, agriculture is great business for Indian Country," according to the report.
Multiple recommendations cite the need to provide traditional and culturally relevant foods to tribes suffering from poor health and food access. To improve that situation, the report points to a set of demonstration projects such as a USDA pilot program focused on giving tribes more control over their food distribution.
The so-called 638 program provides tribes the opportunity to support local producers and ensure that food distribution programs are tailored to their dietary needs. Feedback gathered for the report calls for that program to be made permanent and ubiquitous, giving tribal governments greater control over what they feed to their citizens.
If the Food Distribution Program on Indian Reservations or the Commodity Supplemental Food Program foods sourced regionally rather than from across the country, it would help "to ensure that traditional foods are actually serving the people for whom they are traditional," the authors wrote in the report.
"Wherever possible, federal programs should provide Tribes who are administering these programs maximum flexibility in food offerings to best support the health of their specific citizens' needs. This kind of flexibility for Tribes administering federal nutrition programs also respects a holistic, systems-level view of health."
The organizations also recommend a series of investments to explore and support their policy goals. Notably, they call for a $10 billion federal investment in tribal food systems, infrastructure, workforce, and the development of hydroponic facilities. As well, they say the funding should occur along with tribal set-asides and better federal outreach and technical assistance with loan programs.
"To support opportunities for healthy food choices, then, Tribal Nations must first have federal support to build out the required infrastructure to support the existence of those choices," according to the report.
Stanger-McLaughlin said investments in Native agriculture — particularly in infrastructure — would support and lift the communities surrounding tribal and individual producers.
"Part of creating economic opportunities for tribes and their members is making sure that the infrastructure exists, so transportation, storage, water, broadband will enable these communities to supply the ag center within their region," Stanger-McLaughlin said. "It's an investment in ag infrastructure, which in turn is an investment in tribal businesses and individual businesses."