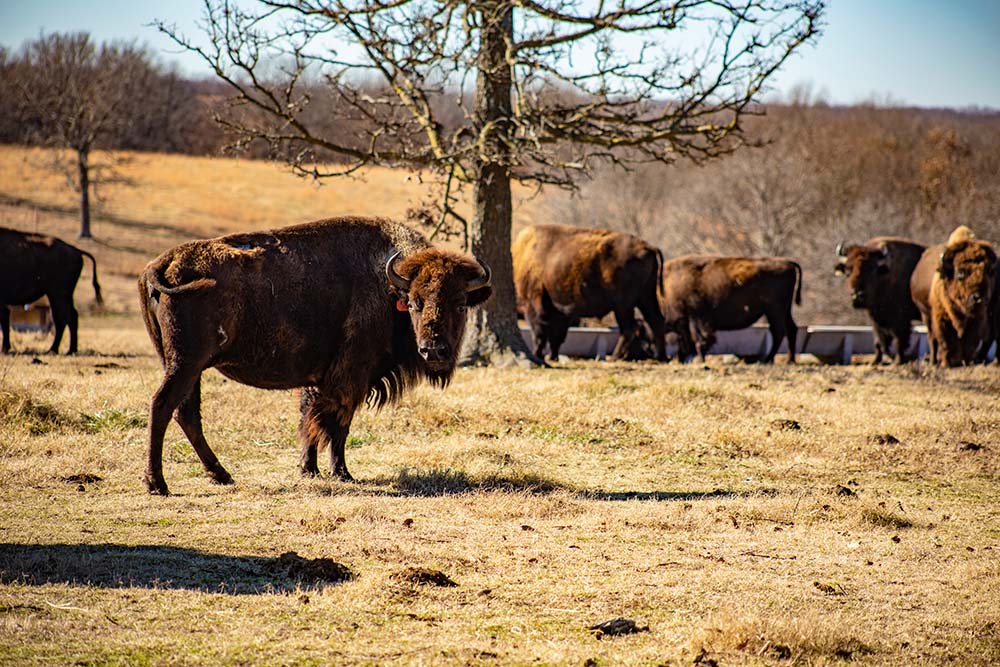 Details

Food/Agriculture
As food supply chain disruptions prompted many tribes to seek out ways to better control their own food systems, Native advocates are turning their attention to barriers that frequently prevent Native producers from serving their own communities.
The push for food sovereignty and food security grew as the pandemic exposed Indian Country's vulnerabilities because of tribal communities' reliance on private meat processors, dairy suppliers, and other external sources. The situation has left many of those communities searching for ways to increase their self-reliance and better connect to local, Indigenous produced foods.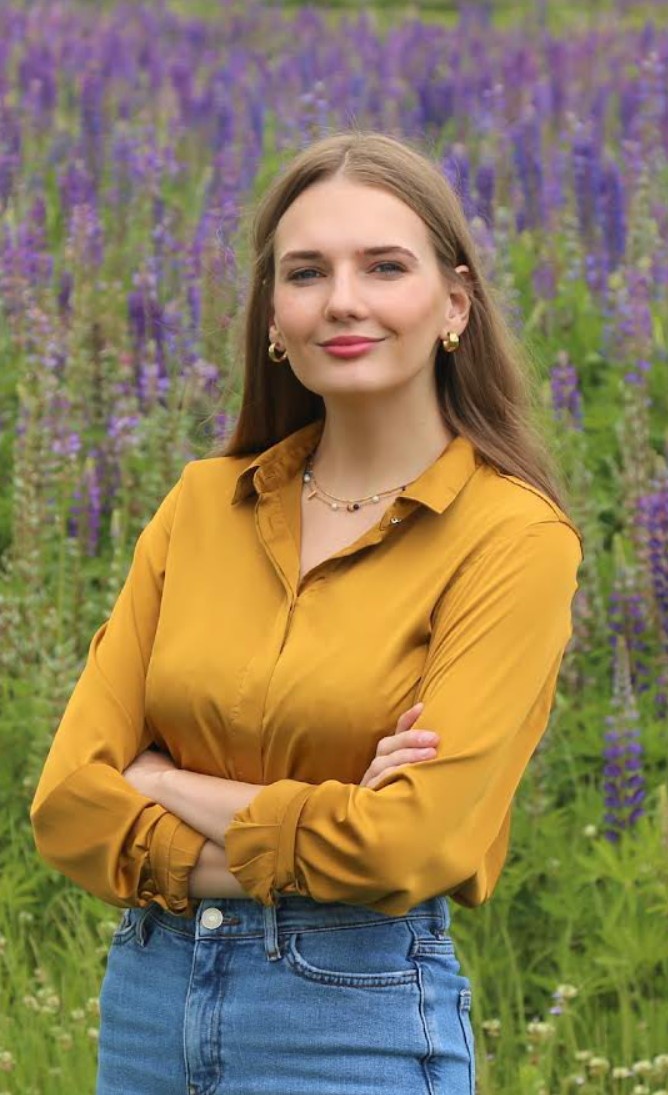 Lexie Holden, associate director of policy and government relations at Intertribal Agriculture Council (Courtesy photo)"We saw during COVID-19 that having so few processors in the U.S. really puts tribes at the end of a broken food supply chain," Lexie Holden, associate director of policy and government relations at the Billings, Mont.-based Intertribal Agriculture Council, said in an email to Tribal Business News. "We are seeing a real interest from tribes and their producers in owning and operating their own processing facilities, especially as tribes start to recover from the effects of the pandemic."
However, many persistent barriers stand in the way of their efforts. As one example, current federal acquisitions regulations under the Agricultural Marketing Service (AMS) frequently stifle Native contractors' attempts to work with the U.S. Department of Agriculture, even with relaxed application requirements for those same contractors, according to Holden.
The issue especially crops up in situations where communities seek to localize the food offered in the USDA's Food Distribution Program on Indian Reservations (FDPIR) via projects governed by so-called "638 contracting." The program allows Native governments to take over in administering certain federal programs to their own people.
Expanding Buy Native
The problem lies in how AMS interprets the acquisition regulations, Holden said. The Indian Incentive Program only relaxes application requirements for Native subcontractors, rather than prime vendors. Therefore, the only way for Native contractors to make use of that incentive is to work with a separate prime vendor.
"The financial incentive for working with Native subcontractors is awarded to the prime vendor who is often not Native, rather than the Native producer," said Holden (Choctaw Nation of Oklahoma). "If this provision were altered, it would create the flexibility needed for Native producers to access more USDA Food markets, not only for primarily Native-serving programs like FDPIR, but also for the whole range of USDA Commodity Food program opportunities."
Never miss the biggest stories and breaking news about the tribal economy. Sign up to get our reporting sent straight to your inbox every Monday morning.
While amending federal acquisitions regulations would likely require Congressional approval, Holden suggested that AMS improve its technical assistance and outreach to better involve Native producers in the meantime.
"Language akin to the Buy Indian Act or to an Indian preference could help get Native-grown food products onto the tables of Tribal citizens who need them," Holden said.
Securing a Buy Indian provision for the USDA at large remains a policy goal for the Native Farm Bill Coalition, which lobbies for Native-centered provisions in each new iteration of the U.S. Farm Bill.
Establishing those preferences within USDA could bring in producers who otherwise wouldn't consider themselves eligible to participate in department programming, Holden said.
"With these preference ideas, the USDA would be supporting procurement from more, smaller producers," Holden said. "Because it is already more difficult for Native American producers to become vendors with the USDA, such directives could create an impetus for the USDA to rethink the vendor certification process to make it more equitable and accessible for Native producers."
The push to improve access to USDA programs via a Buy Indian provision comes as multiple Indigenous communities have invested CARES Act and American Rescue Plan Act funds into constructing meat processing facilities, while others have bought up farmland to build out tribally-owned farm projects.
Establishing food sovereignty, and by extension food security, has become a prime issue for many communities in the wake of COVID-19, Holden said.
"As part of tribal food sovereignty movements, tribes are looking to have control over multiple links in the food supply chain," Holden said. "And as we all know, food sovereignty begets Tribal sovereignty."
'Powerful economic tool'
Tribes have also begun seeking self-determination and food sovereignty in other avenues, including through their relationship with the USDA, Holden said. For example, the USDA invested $3.5 million in eight 638 contracting projects in November of last year, including proposals from Washington State's Lummi Nation, the Mississippi Band of Choctaw Indians, the Chickasaw Nation from Oklahoma, and the Alaska Native Tribal Health Consortium.
Each project aimed to localize food offered via FDPIR. Holden called the projects a "powerful economic tool" for tribes, allowing them to direct business to local Native providers instead of sourcing programmatic supplies from larger corporations.
"Unlike the federal government which would be procuring food for tens of thousands of households at a time, a tribal food distribution program only needs to meet the needs of that particular tribal community," Holden said. "This makes tribes more likely than the federal government to establish procurement contracts with smaller, more local tribal producers."
That allows tribes to select culturally relevant, traditional foods to feed people on their reservations and to sustain local producers with access to a new market, Holden said.
"Not only does 638 authority keep locally, Native-produced food within the community, it keeps the food dollar within the tribal economy," Holden said. "It accomplishes these two goals all while feeding those in need, as well."
'Critical moment'
The cultural and economic effects of the 638 contracting program came up during a mid-March Senate Committee on Indian Affairs hearing on developing the economy in Indian Country.
Sen. Lisa Murkowski, R-Alaska, cited an example of including Alaskan halibut through food packages administered by the Alaska Native Tribal Health Consortium, rather than sourcing catfish that's often standard USDA packages.
Holden said that using local seafood works better than wasting resources flying catfish to Alaska.
"With 638 authority, those fishers can be compensated in ways that might be more stable than the regular market, keeping the food dollar in the local tribal community," Holden said.
During a period of transformative funding for Indian Country and a paradigm shift toward food sovereignty, tribal communities face a "critical moment" when it comes to federal decentralization of food supply chains.
"I think we are in a critical moment of time where advocating for the creation of smaller, local/regional tribal food hubs is an idea that is both increasingly popular and considered more viable than it may have been pre-pandemic," Holden said. "Bringing tribal producers into procurement contracts, whether through 638 authority with Tribes or with the USDA directly, has a positive impact on the resiliency of Tribal economies."
Want more news about the $130 billion tribal economy?
Tribal Business News publishes thoroughly reported and well-crafted stories about Native businesses and entrepreneurs, growth and expansion strategies, best practices, economic data, government policy and other relevant business news. Tribal Business News is required reading for tribal council members and leaders of Native businesses, as well as state and federal legislators, policymakers, economic developers, entrepreneurs, bankers, lawyers and anyone interested in doing business in Indian Country.
Sign up for our free newsletter to track Native business and the tribal economy. Or sign up for a premium digital subscription ($99/year or $10/month— cancel anytime) to gain full 24/7/365 access to our business news reporting. Megwetch.