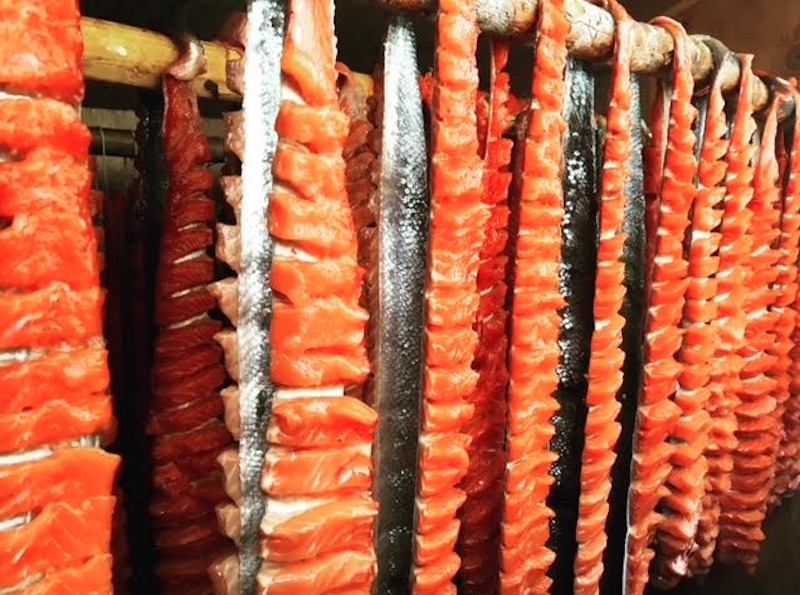 Details

By

Tribal Business News Staff

Food | Agriculture
Two Native enterprises purchased a stake in Arctic Circle Wild Seafood, a seafood purveyor based in the Inupiat Eskimo Village of Kotzebue, Alaska.
Tocabe Indigenous Marketplace, a Denver, Colo.-based restaurant and food retailer, and Red Lake Inc., the business arm of the Red Lake Nation, each purchased a 25% ownership stake in the seafood business. Financial terms were not disclosed.
Never miss the biggest stories and breaking news about the tribal economy. Sign up to get our reporting sent straight to your inbox every Monday morning.
"This acquisition is a step forward in growing and supporting the supply chain for Native producers, but also to actively invest in the development of Native producers," said Tocabe Co-Founder Ben Jacobs, a member of the Osage Nation.
Jaycob Robinson, chief development officer of Red Lake, Inc., said his company was "thrilled" to expand its portfolio of food-production companies by joining in the acquisition of Arctic Circle Wild Seafood. The tribal economic development entity also owns Red Lake Nation Fisher, a supplier of freshwater walleye that was founded in 1919.
The partnership is a "next step" in building a sustainable and accessible food system for Native people and providing Indigenous ingredients to people who want to enjoy America's original foods, Robinson said in a statement.
Arctic Circle Wild Seafood operates out of one of the northernmost fishing points in Alaska, per a company statement. Currently, the company pulls in salmon, sheefish, and cod from a team of fishers that are 90% Native American, utilizing the village of Kotzebue as a trading hub to reach 11 other surrounding villages.
Arctic Circle Co-founders Mike and Lydia Scott will stay on to work with Tocabe and Red Lake. "We're pleased both Red Lake and Tocabe are now owners within Arctic Circle Wild Seafood's family of fishers and quality customers and are excited about the new markets and growth opportunities they'll help create," the Scotts said in a statement.
The acquisition of Arctic Circle represents the latest step in a Tocabe push for creating ready-to-eat meals from Native products, the statement notes.
"We are incredibly excited to begin working alongside Arctic Circle and to extend our decades-long partnership with Red Lake," Jacobs said. "Bringing together three Native-owned food businesses is an amazing step in supporting the Indigenous foods system and extending the reach of the Native fishermen in northern Alaska."