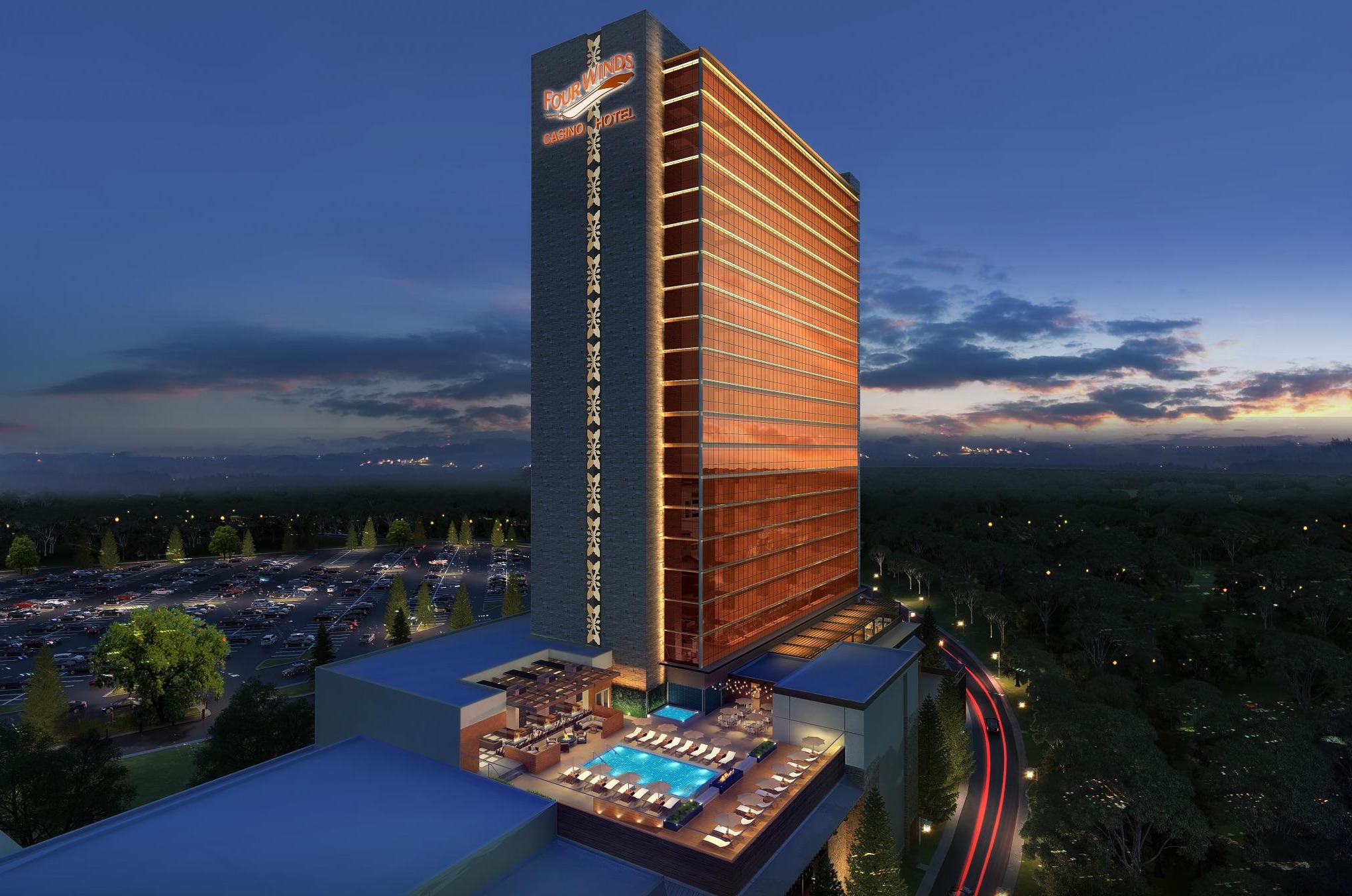 Details

Gaming
SOUTH BEND, Ind. — The Pokagon Band of Potawatomi and the State of Indian have reached a long-sought Class III gaming compact.
Indiana Governor Eric Holcomb and Chairman Matthew Wesaw of the Pokagon Band of Potawatomi issued the joint statement Thursday announcing the deal, which they began negotiating in August 2019.
The Class III compact will authorize the Pokagon's Four Winds Casino in South Bend, which had operated with Class II bingo games, to install slot machines and table games.
"A first in Indiana's history, this compact was executed in accordance with state law and federal law and obligations and recognizes the sovereign rights of both the State of Indiana and the Pokagon Band," according to the statement. "It demonstrates the value of our ongoing government-to-government relationship and the commitment of each party to fulfill their responsibilities to their citizens while working cooperatively to comply with all applicable laws."
Both parties declined to discuss the specific terms of the negotiations. Currently, the Pokagon give 2 percent of their win in Indiana, or a minimum of $1 million, per year to the city of South Bend, according to a report by The Times of Northwest Indiana.
The compact has now been submitted to the President Pro Tem Rodric Bray and Speaker of the Indiana House Todd Huston for ratification, where the compact will "undergo the public legislative process and the negotiation teams will offer explanation of specific terms for that process," according to a statement.
The compact represents the latest step in the slow growth of the Four Winds Casino Resort's South Bend location, which opened in January 2018. The tribe began an expansion of the resort in September 2019, adding a hotel tower, convention space, and other amenities.
The tribe currently operates three Class III Four Winds Casinos in Michigan in New Buffalo, Hartford and Dowagiac.