Emerging with the Illinois Gaming Board's blessing to pursue a casino in the south suburbs of Chicago after a years-long process has Arthur Mothershed feeling "a little surreal."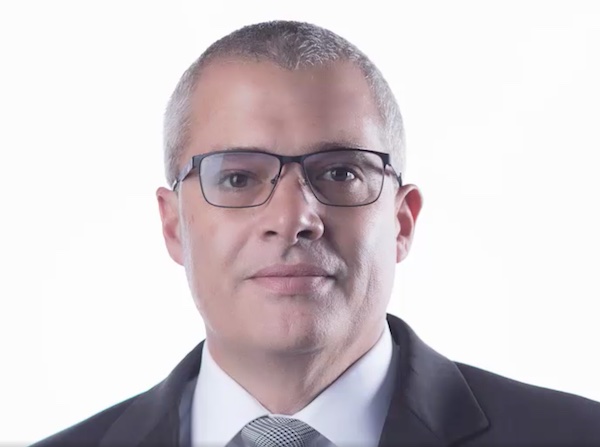 Following a ruling of "preliminary suitability" by the board last week, Wind Creek Hospitality, an enterprise of the Alabama-based Poarch Band of Creek Indians, can now move ahead with its plans to develop a $440 million casino in the villages of Homewood and East Hazel Creek in Illinois.
The tribe's proposal won out over competing bids that included a $300 million proposal by South Suburban Development that would have been managed by the Choctaw Nation, and a proposed $300 million development involving Ho-Chunk Nation.
"We've been working on this since 2015. We kept hearing the decision is coming, and we know that COVID certainly hampered their efforts to get this done sooner, but it just seemed like it was never going to happen," said Mothershed, executive vice president of business development and government relations at Wind Creek Hospitality. "Once it came out of closed session, it was about 15 minutes and it was all over."
Now the project heads to Solomon Cordwell Buenz Architecture for design work, and with any luck, general contractor W.E. O'Neil and Boa Construction will break ground on the casino "after the snows melt next year," Mothershed said. The group expects the casino to begin operations in 2023.
The Wind Creek Illinois project represents the latest in a series of acquisitions and commercial ventures under the tribe's Wind Creek brand. The tribe has focused on pursuing commercial acquisitions to broaden its revenue beyond its trust land operations in Alabama.
"Back in 2010, we started seeing intense pressure from some of the competitors in Alabama pushing for legislation to make competitive products to ours," Mothershed said. "There's been an intense push for several years for competitors to offer Class 2 games. There's always the threat, and we realized that if some competition opens up, our revenues would take a big hit."
The tribe began looking at gaming properties as a way of diversifying those revenues. At first, the Poarch Band made inroads to help other, smaller tribes, but quickly discovered that many tribes who wanted casinos already had partnerships.
"We had to start looking at commercial properties if we wanted to diversify our revenue streams. We came close on a few other deals, and they didn't come to fruition," Mothershed said. "Then our Caribbean deal looked promising, and we were able to close that."
From there, the Poarch Band of Creek Indians has built a gaming empire across 10 properties in Alabama, Pennsylvania, Aruba and Curacao, and still has plans to grow further.
"We're still in active acquisition mode," Mothershed said. "We're still looking for that growth."
For now, the active focus is on nailing down the final details on Wind Creek Illinois, which Mothershed projected would earn $150 million to $160 million annually. Mothershed said the property is located in an attractive location off Interstate 80, which helped draw the tribe's initial interest in the project.
"It's a great location; 80 million cars a day go by there," he said. "We"ve had three major feasibility firms and at the end of the day, they say it's a great site. We're really excited.
"We just think it's a great location, we've got two great villages to work with."
Mothershed was optimistic that the labor challenges that some of Wind Creek's other properties are facing wouldn't not be as much of an issue in the Southland area. Wind Creek Illinois' proposal estimated 800 full-time jobs at the casino resort, as well as 600 temporary jobs during construction.
Bringing jobs to an area with what Mothershed called "relatively high" unemployment was a key component of Wind Creek's initial pitch, which also included the donation of $10 million toward scholarships and health services.
Mothershed said he also hoped to see other businesses join Wind Creek in growing the area around the casino once it was up and running.
"Typically, anywhere we've been you'll see growth around the facility," Mothershed said. "The casino becomes an anchor, and restaurants and hotels kind of migrate to the area. We certainly don't expect it to just be a casino, hotel, entertainment venue. We expect that area will grow and hopefully other entrepreneurs will take advantage of that."
--
EDITOR'S NOTE: The headline to this story has been updated to correctly identify Wind Creek Hospitality.