DENVER, Colo. — With a new grant program, the American Indian College Fund wants to help tribal colleges and universities establish and expand Native arts programs.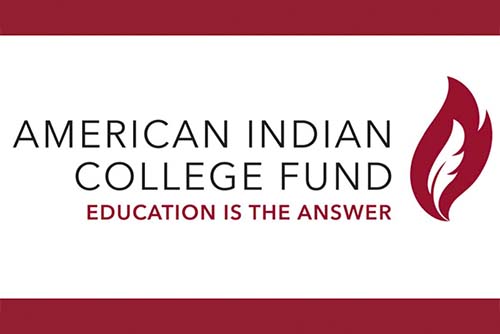 The 30-month grant program will distribute $900,000 to nine tribal colleges and universities to encourage knowledge transfer of traditional arts to new generations of Native people, the College Fund announced last week.
Twenty-nine tribal colleges and universities from 10 states — Alaska, Arizona, Southern California, Montana, Minnesota, New Mexico, North Dakota, South Dakota, Washington and Wisconsin — are eligible to apply for the grant program.
"We believe access to Indigenous art is one of our inherent rights, as that access helps build community wellbeing and strengthens tribal identities," American Indian College Fund President and CEO Cheryl Crazy Bull said in a statement.
Tribal colleges and universities can use the grants to establish Native arts programs to pass on cultural knowledge and artistic skills, to create leaders to champion the arts in their communities, to connect Native communities for "cultural corridors," to launch "community-based anchor organizations or infrastructure to foster a thriving artistic environment conducive to creative practice," and to preserve artistic and cultural continuity, according to the College Fund.
Previously, the College Fund in 2013 launched the three-year Restoration and Preservation of Traditional Native Arts and Knowledge program, which helped tribal colleges and universities develop classes and community-based Native arts programs in areas including bow-making, quill work and moccasin-making, according to a statement. That earlier effort also focused on the generational transfer of Native arts and culture via funding for various mentoring programs, including an artist in residency and an apprenticeship.
Separately from the grant program, the College Fund awarded $3,000 Distance Learning grants to seven tribal colleges and universities to help them transform in-person classes to a virtual format during the COVID-19 pandemic. Recipients were: Blackfeet Community College, College of Menominee Nation, Diné College, Fond du Lac Tribal and Community College, Lac Courte Oreilles Ojibwe College, Northwest Indian College, and Salish Kootenai College.