KANSAS CITY, Mo. — Travois Inc., an organization that promotes housing and economic development for American Indian, Alaska Native and Native Hawaiian communities, has partnered with the American Indian College Fund to launch a new scholarship program.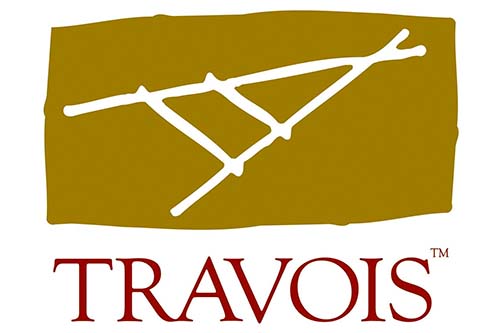 The $25,000 Travois Tribal Scholarship Program will support 10 students at tribal colleges during 2021. The program aims to help eight students prepare for careers in affordable housing and economic development and two others who are enrolled in arts degree programs.
"Every day, we see firsthand the difference that dedicated professionals make in Native communities," Travois CEO Elizabeth Glynn said in a statement. "Our clients have filled their communities with beautiful homes, successful businesses and created thousands of jobs. These leaders are an inspiration to us all.
"In their honor, I am thrilled to partner with the American Indian College Fund to support the next generation of Indian Country leaders."
The Kansas City, Mo.-based Travois, a certified B Corp. that's verified by a third party to meet triple bottom line standards for social and environmental performance, public transparency and legal accountability, focuses on raising capital for a variety of projects in Indian Country, including via Low Income Housing Tax Credits. The firm also provides educational, environmental, master planning, architectural, compliance and asset management services.
In a statement, American Indian College Fund President and CEO Cheryl Crazy Bull expressed her "appreciation for the unique focus of Travois' Scholarship Program." The Denver, Colo.-based nonprofit College Fund has focused on supporting Native education for the last 32 years.
"We know that building family wealth through strategies such as housing programs, infrastructure, and cultural practices is critical to the health and well-being of tribal nations," Crazy Bull stated. "We are excited that students will be supported as they fulfill their dreams of better lives for themselves and their families."
Separately, telecommunications firm AT&T worked via the American Indian College Fund and the American Indian Higher Education Consortium to distribute $1.5 million worth of pandemic-related supplies such as hand sanitizer and gloves to tribal colleges and universities. The move comes as much of Indian Country grapples with high COVID-19 infection rates and lockdowns.
"Our rural, economically distressed communities need support to protect the health and well-being of students and their families," Crazy Bull said in a statement, praising AT&T for its "generous support."
Recipients of the supplies included:
The American Indian Higher Education Consortium, Washington, D.C.
Blackfeet Community College, Montana
College of Menominee Nation, Wisconsin
College of the Muscogee Nation, Oklahoma
Diné College, Arizona
Fond du Lac Tribal and Community College, Minnesota
Fort Peck Community College, Montana
Iḷisaġvik College, Arkansas
Institute of American Indian Arts, New Mexico
Lac Courte Oreilles Ojibwe College, Wisconsin
Little Big Horn College, Montana
Little Priest Tribal College, Nebraska
Navajo Technical University, New Mexico
Northwest Indian College, Washington
Nueta Hidatsa Sahnish College, North Dakota
Oglala Lakota College, South Dakota
Red Lake Nation College, Minnesota
Salish Kootenai College, Montana
Sinte Gleska University, South Dakota
Stone Child College, Montana
Tohono O'odham Community College, Arizona
Turtle Mountain Tribal College, North Dakota
White Earth Tribal and Community College, Montana