DENVER — Lilly Endowment Inc. is backing the American Indian College Fund with a new $38 million grant to support tribal colleges and universities and improve access to education for American Indian and Alaska Native students.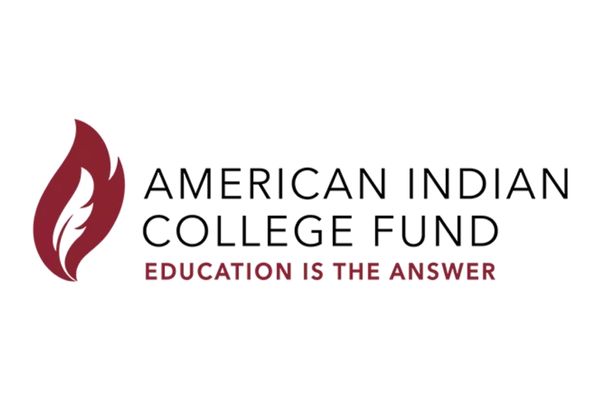 The five-year grant is funding Culture at the Heart: An Indigenous Approach to Enrollment and Retention, a program aimed at increasing American Indian and Alaska Native student enrollment, retention, and graduation rates at 25 tribal colleges and universities (TCUs) serving Native communities.
The program will give Native students the critical and culturally based skills and experiences they need to graduate and serve their communities in health care, environmental science, business, law, education and more, according to a statement.
The grand from the Lilly Endowment, an Indianapolis, Ind.-based, private philanthropic foundation, is the largest gift the College Fund has received in its 33-year history.
"Tribal colleges and universities provide education that is woven with Tribal knowledge and the cultures of the students and communities they serve," American Indian College Fund President and CEO Cheryl Crazy Bull said in a statement. "Lilly Endowment supports transformative community-based work and, as a long-time ally of tribal higher education, recognizes the alignment of its mission with ours. We are deeply grateful."
The College Fund provides American Indian and Alaska Native (AIAN) students with scholarships and TCUs, located on or near Indian reservations, with financial and program support. Statistics show that just 15.4 percent of AIAN individuals aged 25 or older in the U.S. have achieved a bachelor's degree or higher — less than half the national average, according to the U.S. Census Bureau.
Since its founding in 1989, the College Fund has provided more than $284 million in scholarships, programs, and community and tribal college and university support. During the 2021-2022 school year, the fund deployed $14.5 million in scholarships and other direct student support.
The Culture at the Heart program will enable the College Fund to create a comprehensive and integrated system of student and institutional support that is critical to AIAN students considering, preparing for, entering and graduating from college.
The program's foundation is rooted in tribal cultures and values to strategically address the ways AIAN students attending TCUs experience admissions, enrollment, student support services, coaching, academic planning and career development. By taking this culturally based approach to enrollment and retention, the College Fund believes participating TCUs can scale both individual and systemic solutions for student success while mapping their own processes, goals, and implementation plans according to the tribal cultures and values in the communities they serve. As well, the project will strengthen the TCU system by implementing an enrollment management system that allows the institutions to share data and best practices and collaborate through a community of practice.
Founded with partial startup funding from Lilly Endowment, the College Fund was launched to raise college scholarship funds for AIAN students and promote national awareness of TCUs. Since then, Lilly Endowment has made several grants to the College Fund to support the capital needs of TCUs and a variety of leadership and capacity-building initiatives.
"American Indian College Fund is an important supporter of, and advocate for, tens of thousands of AIAN students around the country, many of whom attend TCUs," Ted Maple, vice president for education at Lilly Endowment, said in a statement. "We hope this grant to the College Fund will enable TCUs to help even more AIAN students thrive, build meaningful careers, and become leaders in their communities."
Want more news about the $130 billion tribal economy?
Tribal Business News publishes thoroughly reported and well-crafted stories about Native businesses and entrepreneurs, growth and expansion strategies, best practices, economic data, government policy and other relevant business news. Tribal Business News is required reading for tribal council members and leaders of Native businesses, as well as state and federal legislators, policymakers, economic developers, entrepreneurs, bankers, lawyers and anyone interested in doing business in Indian Country.
Sign up for our free newsletter to track Native business and the tribal economy. Or sign up for a premium digital subscription ($99/year or $10/month— cancel anytime) to gain full 24/7/365 access to our business news reporting. Megwetch.