ELKHART, Ind. — Mno-Bmadsen is preparing for the grand opening of the redeveloped Hotel Elkhart, a project that marks the entry into a new market for the non-gaming investment arm of the Pokagon Band of Potawatomi Indians.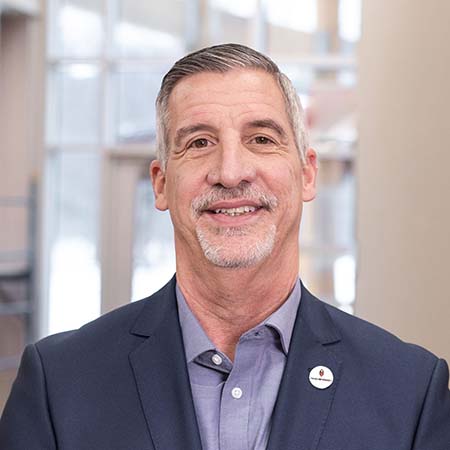 Originally constructed in 1923, the hotel now hosts 93 rooms, a restaurant, a ballroom, two bars, and breakout meeting space. Mno-Bmadsen's Red Tail Properties partnered with Mishawaka, Ind.-based Cressy Commercial Real Estate as well as the City of Elkhart, the State of Indiana, Centier Bank, Regional Cities Initiative, and the National Parks Department to complete the $23 million renovation project.
Mno-Bmadsen will hold a ceremony to officially open the hotel, part of Hilton's Tapestry Collection, at 10:30 a.m. on Tuesday, Sept. 28.
The redevelopment represents Mno-Bmadsen's first broad push into both the hospitality and real estate sectors, where it plans to continue investing, according to CEO Julio Martinez. To that end, Mno-Bmadsen has another real estate transaction "teed up" for 2022, and has purchased property to develop in the greater South Bend, Ind. region, part of the Pokagon Band's ancestral lands.
"We were created to diversify the Pokgaon's business interests, and the interest here is in further diversifying the portfolio," Martinez told Tribal Business News. "This was a good opportunity to move into the commercial real estate space and hospitality and build a lot of different ties."
Mno-Bmadsen already boasts a broad range of subsidiaries in construction, manufacturing and professional services, including architecture, engineering, land-use planning, environmental mitigation, and mechanical contracting. Collectively, the portfolio generates roughly $140 million in revenue annually, which is expected to grow as some of the companies ramp up government contracting activities.
Adding real estate and hospitality to that list helps further protect Mno-Bmadsen against boom-and-bust cycles in each of its other respective industries, "smoothing out the bumps" in revenue and cash flow for the portfolio, Martinez said.
He pointed to construction as an example of a "cyclical" industry that's particularly sensitive to external economic conditions, such as financing and interest rates, that could slow growth in those sectors.
"The factors that affect those industries are different from real estate. They're somewhat sensitive to different things," Martinez said. "We want to find investments that are affected differently."
Mno-Bmadsen's Red Tail Properties partnered with Cressy Commercial Real Estate on a joint venture to redevelop Hotel Elkhart in downtown Elkhart, Ind. (Courtesy photo)The Hotel Elkhart grand opening continues what's been an "active" year in 2021 for Mno-Bmadsen. Earlier this year, the Pokagon investment arm acquired precision parts maker Walerko Tool just days after Martinez — formerly Mno-Bmadsen's CFO — took over as CEO in March, as Tribal Business News previously reported. Mno-Bmadsen also launched its Bodwé Professional Services portfolio earlier in January, which included the formation of a new mechanical engineering firm and an architecture studio.
That's followed a pattern of expansion for the Pokagon Band in general, whose gaming enterprise Four Winds Casinos signed a new compact to expand into Class III gaming in South Bend, debuted a new lounge and sports bar at its New Buffalo, Mich. resort, developed a self-branded online betting platform, and launched sports betting in the past year.
The growth for Four Winds Casino may provide "synergistic opportunities" for Hotel Elkhart and other potential hospitality ventures, Martinez said.
While Martinez stressed the casino arm and Mno-Bmadsen are separate ventures, both are owned by and benefit the Pokagon Band.
"The Hotel Elkhart has amenities and so forth that are different. We have opportunities like our ballroom and events that can be catered there. Many times, there are guests that will come to the casino and want those amenities. They refer those guests away, so obviously having joint ownership, it's an easy overlap," Martinez said. "(Four Winds) could drive traffic to Hotel Elkhart and vice-versa. There may be hotel guests that want to do some gaming, and we can provide that link."
With the Hotel Elkhart investment under its belt, Mno-Bmadsen plans to continue broadening its reach into additional sectors, according to Martinez.
"We're always looking for some horizontal growth. I think there are opportunities in the utility sector, for example, with all the infrastructure discussion going on," Martinez said. "There's a little overlap with some of our services, like mechanical and plumbing engineering. Potentially expanding our portfolio into that sector is important."
Want more news about the $130 billion tribal economy?
Tribal Business News publishes thoroughly reported and well-crafted stories about Native businesses and entrepreneurs, growth and expansion strategies, best practices, economic data, government policy and other relevant business news. Tribal Business News is required reading for tribal council members and leaders of Native businesses, as well as state and federal legislators, policymakers, economic developers, entrepreneurs, bankers, lawyers and anyone interested in doing business in Indian Country.
Sign up for our free newsletter to track Native business and the tribal economy. Or sign up for a premium digital subscription ($99/year or $10/month— cancel anytime) to gain full 24/7/365 access to our business news reporting. Megwetch.