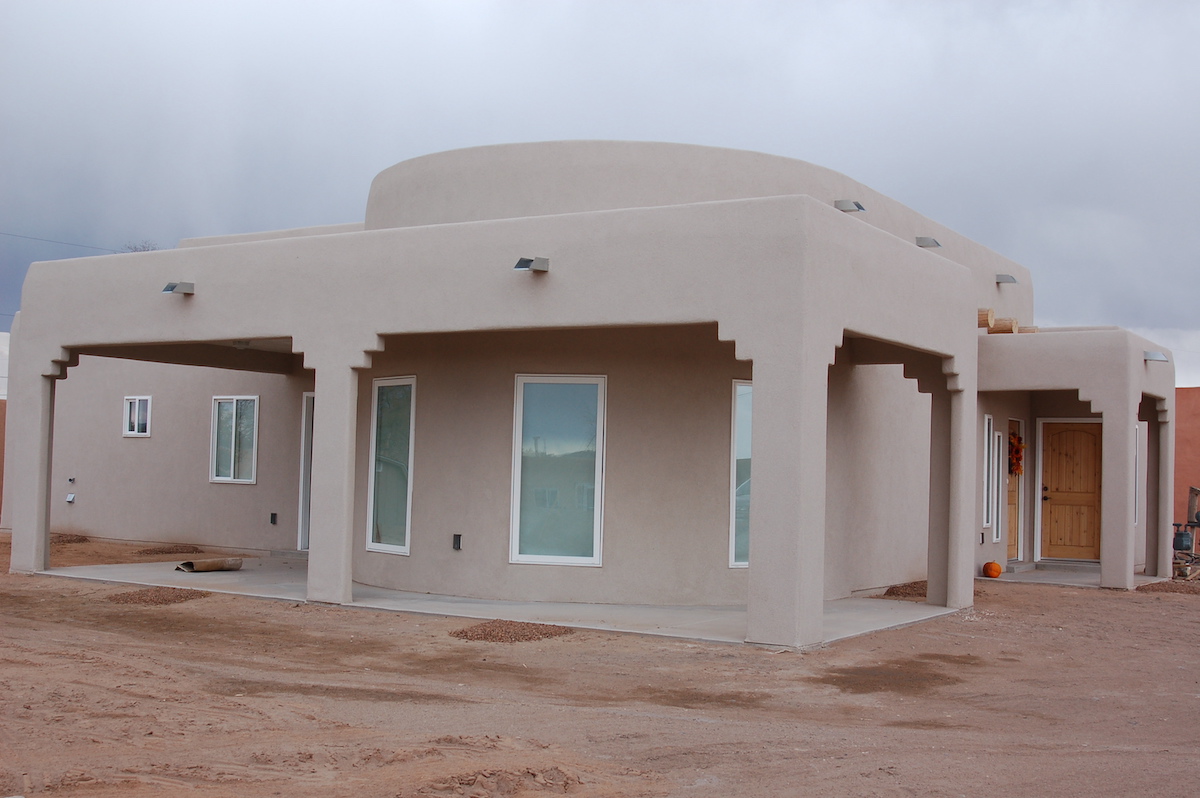 Details

By

Mark Fogarty

Real Estate
ISLETA, N.M. — Tiwa Lending Services, a Native community development financial institution, has developed a viable mortgage business from a base on the Isleta Pueblo of New Mexico.
The Native CDFI also extends consumer loans to Isleta members both on and off its reservation, but the bulk of its lending is real estate-based.
Isleta became a HEARTH Act tribe to enable it to run its own leasing program, making mortgages easier by eliminating bureaucratic roadblocks. The lender would like to reach out to all tribes in New Mexico to help them accomplish something similarly sovereignty-friendly.
Tiwa also has developed a robust system of financial education, including reaching out to educate students on financial literacy, which is uncommon inside and outside of Indian Country. Executives credit the program for helping the lender achieve an outstanding zero default rate in both its home and consumer portfolios.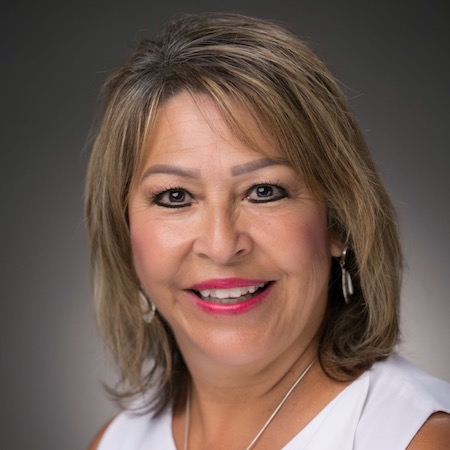 Sheila Herrera, executive director of Tiwa Lending Services. (Courtesy photo)Executive Director Sheila Herrera said the CDFI's lending portfolio currently includes $7.6 million in real estate loans (mortgages and construction loans) and nearly $600,000 in consumer loans. None of the loans are in serious delinquency (90-plus days overdue) although a couple are 60 days past due, she said.
Isleta tribal member Miranda Lente, who has received a certification from the U.S. Department of Housing and Urban Development, serves as Tiwa's loan officer.
Tiwa got its CDFI designation from the Treasury Department in 2013, though it had started operations a couple of years before that. Tiwa does not sell its loans in the secondary market, opting instead to hold them in its own portfolio. The New Mexico Mortgage Finance Agency (MFA) "services" the loans, collecting payments and keeping the paperwork in order.
While it remains an independent entity, Tiwa got a startup grant of $3 million from the tribe and received the balance of its loan funds from the Treasury Department's CDFI Fund grants and money from investors like the Oweesta Corp., a Native intermediary fund.
Tiwa has loaned to members living on the reservation, which is located south of Albuquerque, but also to off-reservation members based in Albuquerque and Bosque Farms, for example. The next step in the organization's evolution is an office outside the reservation, lending to all Native Americans.
Spending an hour on the phone with Herrera leaves the impression of a hardworking, creative and passionate executive looking to break down the many barriers to lending for Isleta members and Native Americans in general.
Her experience with financial counseling began by attending a seminar by Habitat for Humanity.
"I started in with that and I was hooked," Herrera told Tribal Business News. "After I completed that class, I felt like I needed to implement that at Isleta."
Never miss the biggest stories and breaking news about the tribal economy. Sign up to get our reporting sent straight to your inbox every Monday morning.
Herrera helped Isleta implement an 11-week course, including sessions for budgeting and saving.
"We opened it up to the community and we started a Native Youth Empowerment Symposium," she said.
The sessions served youth ranging from seventh graders all the way up through college students, "and we opened it up to the whole state of New Mexico." A one-day symposium has become a five-year tradition, although live meetings had to be suspended during the pandemic.
Isleta has provided education to more than 1,400 people, and 235 of those have completed the 11-week course.
Herrera comes to the position with an extensive real estate background, having worked for title companies and starting her own mortgage company, Priority One Mortgage, before joining the Isleta Pueblo Housing Authority in 2009. She managed 177 housing units for the tribe, and reimplemented the pueblo's home loan program, working to bring delinquencies down.
She is keen to tackle barriers to mortgage lending among pueblo members.
One of the barriers was having to go off-reservation for leasing through the Bureau of Indian Affairs, although Hererra said Isleta has a good relationship with BIA. Now the tribe handles its own leasing (many of the mortgages are leasehold mortgages, meaning the lease is offered as security), enabling faster resolutions.
Herrera is so happy at the success of self-leasing that she wants to help other tribes in New Mexico realize their sovereignty by seeking BIA approval under the Helping Expedite and Advance Responsible Tribal Home Ownership (HEARTH) Act of 2012 to control their own leasing.
She also serves as an active member of the statewide New Mexico Tribal Homeownership Coalition and recently helped lead the group's webinar on the HEARTH Act.
Still, home loans are not easy to provide at Isleta. "There's so many barriers," Herrera said. For instance, the Federal Emergency Management Agency incorrectly marked Isleta a flood zone, complicating matters since Isleta is not signed up with the national flood insurance program.
"We become creative," Herrera said, looking for ways to alleviate that flood designation. One outlet for creativity is making construction easier by developing relationships with utility companies and other local resources, including the U.S. Postal Service.
"We've built 94 homes," she said. "Our assets have grown from $1 million to $11 million, with a zero percent default.
"We've never written off a loan. The highest we go on our delinquencies is 60 days."
Two loans are entering 90-day delinquency, but with an explanation: The borrowers are deceased. Tiwa is attempting to find relatives or tribal members to assume the loans, which prevents them from going into default and keeps that zero default level going.
A current barrier has come with the tribe putting a temporary hold on home building. Many of Tiwa's loans involve new home construction, although it also does refinancings and renovation/rehabs. Herrerra said Tiwa will lobby the tribe to resume construction.
Expansion plans include getting licenses and offering mortgages to Native Americans off the reservation, not just Isleta members, starting with Bernalillo and Valencia counties in New Mexico.
Want more news about the $130 billion tribal economy?
Tribal Business News publishes thoroughly reported and well-crafted stories about Native businesses and entrepreneurs, growth and expansion strategies, best practices, economic data, government policy and other relevant business news. Tribal Business News is required reading for tribal council members and leaders of Native businesses, as well as state and federal legislators, policymakers, economic developers, entrepreneurs, bankers, lawyers and anyone interested in doing business in Indian Country.
Sign up for our free newsletter to track Native business and the tribal economy. Or sign up for a premium digital subscription ($99/year or $10/month— cancel anytime) to gain full 24/7/365 access to our business news reporting. Megwetch.