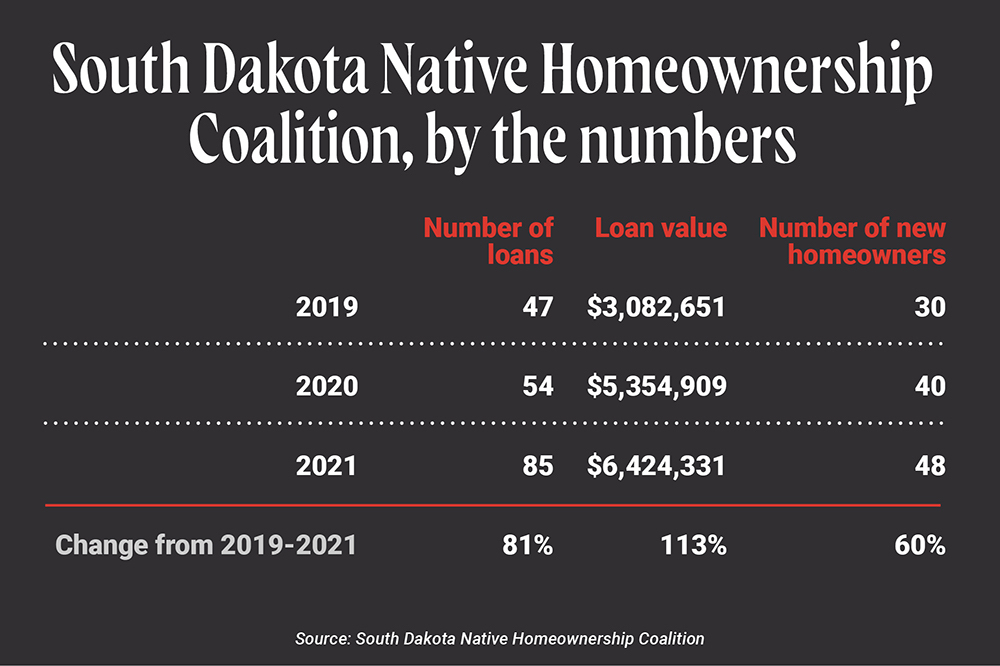 Details

By

Mark Fogarty

Real Estate
The dominant culture has long featured a "secondary" mortgage market in which giant agencies buy newly originated mortgages from lenders, giving those lenders additional money to make more mortgages. While this process has helped develop a booming American mortgage market, it's had trouble taking root in Indian Country.
However, a new coalition is demonstrating a process that could offer a way forward to help get more Natives into houses across the nation.
In the nationwide mortgage market, huge agencies worth hundreds of billions of dollars including the likes of Freddie Mac, Fannie Mae and the Federal Housing Administration perform the secondary finance task. In Indian Country, they may soon be joined by a smaller but feisty intermediary, the South Dakota Native Homeownership Coalition.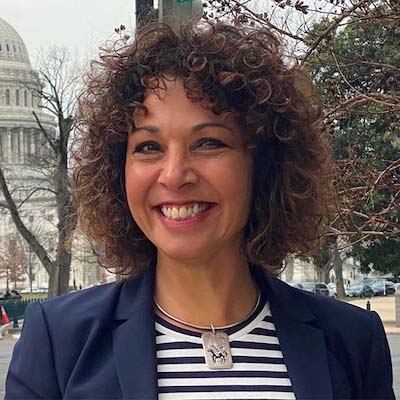 Tawney Brunsch, executive director of Lakota Funds. (Courtesy photo)Tawney Brunsch, executive committee member of the coalition and also executive director of Lakota Funds, a Native community development financial institution based in Kyle, S.D., said the coalition has been holding calls every week with Freddie Mac to gin up secondary activity on South Dakota's homelands.
The giant agency, to which Congress has assigned tribes as part of its "duty to serve" community, has hosted a recent lender symposium attended by banks, Native CDFIs and other financial entities.
Still, the process is not moving quickly enough for Brunsch.
"We're working on creating loan products for trust land," Brunsch told Tribal Business News. "We're figuring out our own secondary market."
The secondary market includes CDFIs from out of state as well as an in-state coalition of CDFIs.
"We're not waiting," she said.
The coalition recently received a $1.2 million grant from the Administration for Native Americans that will provide most of the money it needs to become a 501(c)(3) nonprofit and allow it to do more financial activities. Currently, Lakota Funds acts as the coalition's fiscal agent.
Brunsch is hoping the coalition can create a pool to acquire Native CDFI loans from CDFIs both in-state and out-of-state. CDFIs typically specialize in consumer and auto loans, and some have ventured into the mortgage markets as well.
Brunsch pointed to a U.S. Department of Agriculture pilot program as an example of how coalitions of CDFIs have already made a start on increasing homeownership on South Dakota homelands.
USDA has a Section 502 mortgage program through its Rural Development arm to boost homeownership in rural areas, where most reservations are. It has both a guaranteed component, in which lenders make loans that are guaranteed by USDA, and a "direct" program in which the agency makes loans directly to people who might have trouble getting a guaranteed loan through a bank.
The trouble: The program seems to have largely bypassed reservations despite seeming to be tailor-made for them.
"In FY 2019, of the 6,194 direct loans made nationally by Rural Development, 127 were to Native American borrowers but only six of them were for homes on tribal land," the South Dakota Native Homeownership Coalition reported.
In the pilot program, two Native CDFIs — Four Bands Community Fund on the Cheyenne River Sioux Reservation and Mazaska Owecaso Otipi Financial on the Pine Ridge Reservation — partnered with USDA to commit $2 million in 502 Direct loans, in effect "relending" 502 money onto trust land.
In its first year, the program produced eight mortgages, three on Pine Ridge and five on Cheyenne River, at an average loan of $97,000.
Never miss the biggest stories and breaking news about the tribal economy. Sign up to get our reporting sent straight to your inbox every Monday morning.
An obvious candidate for the same kind of relending program is the Veterans Administration Native American Direct Loan, a notoriously inefficient program targeted to Native veterans on their homelands. A Congressional watchdog recently found that more Native veterans in Hawaii got direct loans than in the entire lower 48, and that Native veterans in Alaska have been excluded from the program.
According to Brunsch, the regular VA home loan program can't be used on trust land.
The South Dakota Native Homeownership Coalition has been lobbying for improvements to the Native American Direct Loan program for several years.
The coalition, in existence since 2014, includes 80 "stakeholders" and 20 paying members.
Brunsch is excited about a provision of the American Rescue Plan Act that establishes a Homeowners Assistance Program (HAP) to help homeowners avoid defaults. HAP includes $500 million for tribes, and in addition to helping existing homeowners who are behind on their loans, it can also provide down payment assistance for potential new homeowners in Indian Country.
Brunsch wants to build Native homeownership from the ground up, literally. While the coalition is trying to build up a mortgage infrastructure like the one that exists off-reservation, complete with realtors, builders, closing attorneys, appraisers, title insurers, and so on, there is one area where Natives have a head start.
"What we do have is our own land," she said.
So the coalition is leveraging that asset. By a large measure, its members are funding construction loans for building homes on individual allotments or land where the Indian has a lease from the tribe. It's also lending for double-wide trailers that now can go for as high as $180,000 and can be transported onto that land.
The lending also takes into account aspects that homeowners take for granted in the dominant culture, but that are largely absent on Indian land: curbs, gutters, streets, water and sewer facilities.
In 2021, South Dakota Native Homeownership Coalition members closed and packaged 85 home-related loans for a total of $6.4 million, creating 48 new Native homeowners, according to data it supplied.
Purposes for the loans included land acquisition, new construction, interim construction, rehab/improvements, second mortgages, refinancings and manufactured home loans.
As a result, successful applicants built 23 new homes on reservations, as well as completed seven renovations. Eighty-nine percent of those 85 loans were on or near reservations, and borrowers received an average subsidy of $5,365 apiece.
Those 2021 numbers were an improvement from 47 loans for $3 million in 2019 and 54 loans for $5.4 million in 2020.
Brunsch said the coalition is prioritizing policy initiatives, such as the 502 Relending initiative and the NADL program for Native veterans. But policy initiatives are just one of five areas of concentration, which also include physical issues (increasing the amount of housing stock available, increasing contractors, appraisers and construction workforce), member and coalition sustainability, homebuyer readiness (via financial literacy and homebuyer education) and helping Native veterans.
Brunsch remains excited about the future for the South Dakota Native Homeownership Coalition.
"We can try anything," she said. "It's pretty exciting stuff."