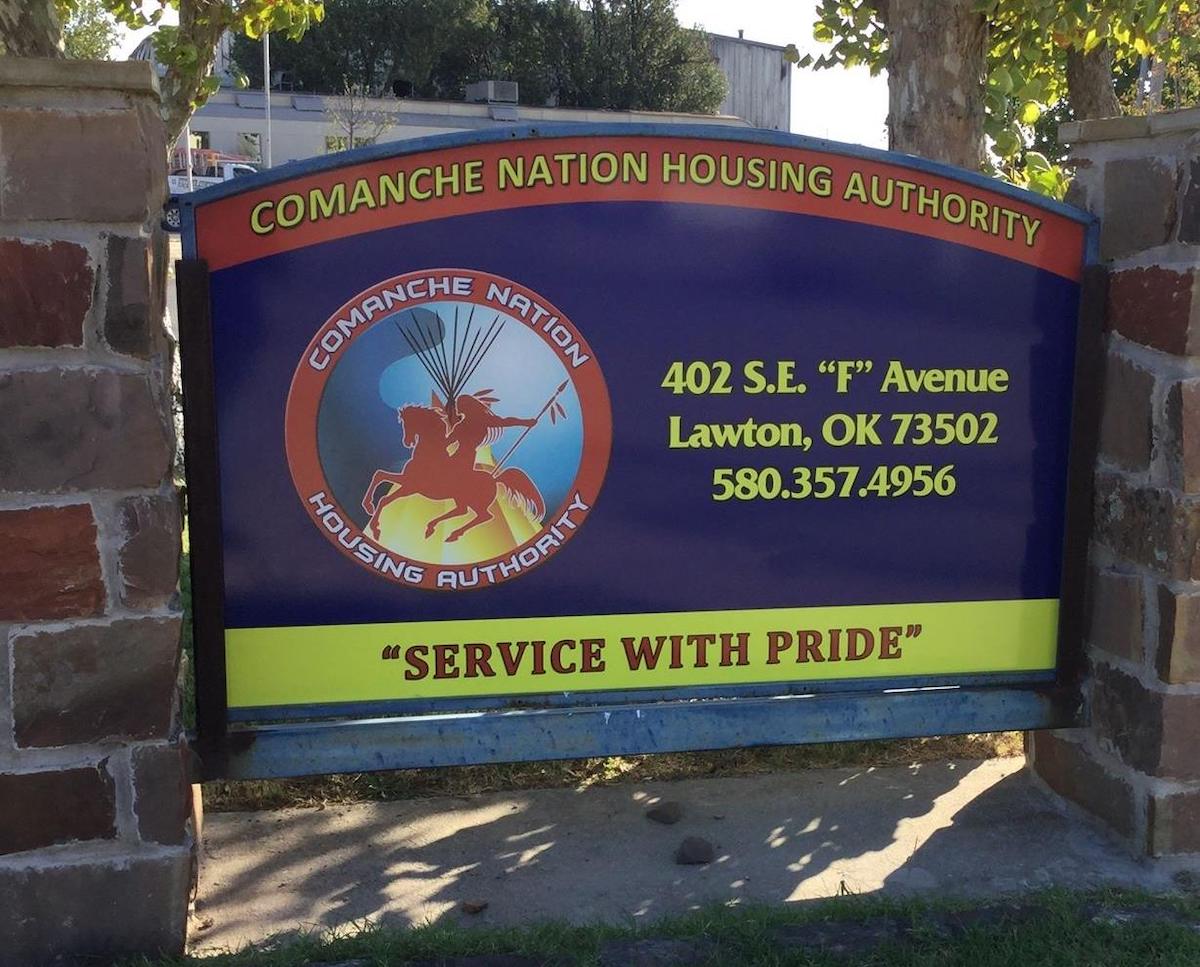 Details

By

Mark Fogarty

Real Estate
Delinquent taxes on Native Americans who become homeowners after using tribal lease-to-own programs are a bigger problem than one might think, according to an Indian Housing Authority (IHA) that wants to spread the word about this challenge.
According to Russell Sossamon, executive director of the Comanche Nation Housing Authority (CHNA) in Lawton, Okla., the trouble comes when a property is "reconveyed" to tribal members after they successfully conclude the rent-to-own period with the IHA.
CNHA has been paying an "in lieu" tax to the local jurisdiction on behalf of members as long as they are renting from the organization, Sossamon said. Once the property is reconveyed from the housing authority's portfolio of "HUD" homes, the tribal member becomes the owner and is subject to the property taxes.
"A lot of times, I'm not really sure if they understood what the implication of that was," Sossamon told Tribal Business News. "Before, they never had to worry about taxes. Before, it was in the housing authority's name and we took care of it, with 'in lieu' agreements."
"Never having to deal with it previously, they just don't think about it," he added. "The next thing they know, they get a notice saying their home is for sale for delinquent taxes."
Never miss the biggest stories and breaking news about the tribal economy. Sign up to get our reporting sent straight to your inbox every Monday morning.
Trouble also can arise if one spouse of a home-owning couple dies and the other is unaware of the need to pay property taxes. Similarly, heirs of the original owner may be unaware of the taxes. And, just as anywhere else in the country, a homeowner may be aware of the property tax but have no resources to pay it.
CNHA has seen about a dozen cases this fiscal year, and anywhere from three to ten cases a year on average, Sossamon said.
The housing authority assists these folks with the Housing Assistance Fund (HAF), which allows them to help up to $2,000 toward property tax. Most of those funds have been obligated, Sossamon said. The HAF originally was enacted to help folks severely affected by COVID.
Although the Comanche Nation Housing Authority has a homeowner counseling program in place, some members do not participate or manage to forget about it in the several-year period it takes the local jurisdiction to act on delinquencies. In some cases, the new owners have been living in a home for years or even decades without having to pay the tax themselves, and it may be easy for them to assume they will continue not having a tax liability, according to Sossamon.
One tribal member had his house sold out from under him via a tax sale for unpaid taxes and was unaware of it at first, Sossamon said. The family was severely affected by COVID. The housing authority repurchased the property from the new owner and the tribal family did not have to leave it after all.
Sossamon said he hopes other IHAs or Tribally Designated Housing Entities (TDHEs) become aware of the program and address it through homeownership training. CNHA typically does a "debriefing" with residents at the end of the transfer process.
Today, there are more than 30 tribes in Oklahoma. The biggest of them are in the eastern part of the state and include the "Five Civilized Tribes" (Cherokee, Creek, Choctaw, Seminole and Chickasaw). The Comanche are located southwest of Oklahoma City and have a five-county housing service area under the Native American Housing Assistance and Self Determination Act (NAHASDA).
Sossamon said the Comanche Nation maintains a portfolio of about 350 homes that started under various programs, such as HUD's Mutual Help initiative or properties established by the 1937 Public Housing Act.
"Prior to the Homeowners Assistance Fund that is a part of the ARP Act (American Rescue Plan of 2021), we had no way to gauge the number of Tribal members affected (we had no funding to assist with this specific issue). Through the establishment of this program, we've had numerous requests to assist with delinquent taxes," said Nora Sovo, deputy director of CNHA.
In the case of the Comanche Nation, as with most of the tribes in Oklahoma except the Osage, there is no tribal "trust land" that usually makes up a reservation. Instead, most of the land in its jurisdiction is private property, or what is referred to as "fee simple" land. Some "restricted" trust land in Oklahoma dates back to when individual Indians received allotments under the infamous Dawes Act, but no reservations per se exist in the same way they do in, say, the Dakotas.
The problem Comanche Nation faces is not a trust-to-fee-simple conversion, since the property is fee simple land both before and after the reconveyance. The difficulty comes when the IHA stops making tax payments and the new homeowner becomes responsible, officials said.
Want more news about the $130 billion tribal economy?
Tribal Business News publishes thoroughly reported and well-crafted stories about Native businesses and entrepreneurs, growth and expansion strategies, best practices, economic data, government policy and other relevant business news. Tribal Business News is required reading for tribal council members and leaders of Native businesses, as well as state and federal legislators, policymakers, economic developers, entrepreneurs, bankers, lawyers and anyone interested in doing business in Indian Country.
Sign up for our free newsletter to track Native business and the tribal economy. Or sign up for a premium digital subscription ($99/year or $10/month— cancel anytime) to gain full 24/7/365 access to our business news reporting. Megwetch.