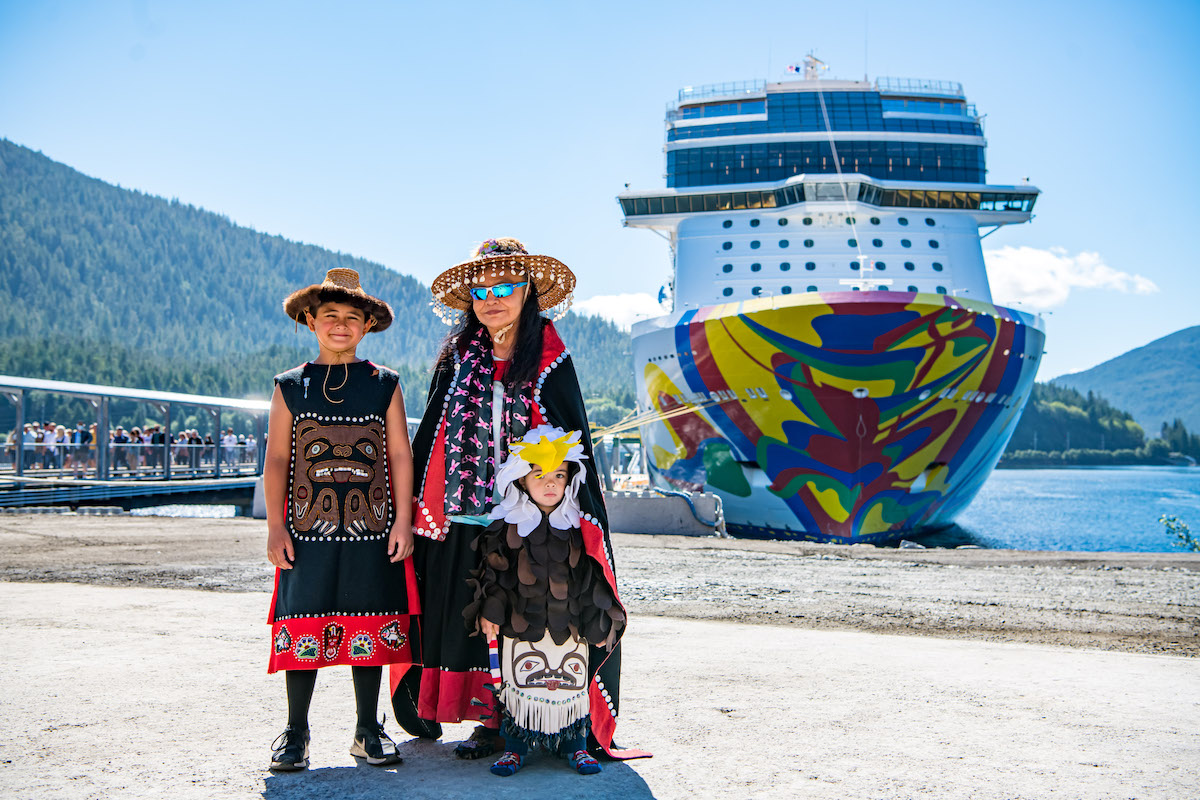 Details

By

Tribal Business News Staff

Tourism
JUNEAU, Alaska — Alaska Native-owned Huna Totem Corporation plans to develop a new tourism-oriented pier and year-round facility on a parcel of undeveloped land it received as a donation from Miami, Fla.-based cruise ship operator Norwegian Cruise Line Holdings Ltd.
Huna Totem, an Alaska Native village corporation formed for the benefit of more than 1,550 shareholders with ties to the Village of Hoonah in Southeast Alaska, will provide Norwegian Cruise Line ships with preferred berthing rights at the new facility upon its completion. The corporation plans to engage with other Alaska Native corporations and the Juneau community on the project and submit plans by the end of this year, according to a statement.
"Huna Totem is thrilled to partner with Norwegian once again to expand regenerative tourism in Alaska with the development of a new pier in Juneau," Huna Totem Corporation President and CEO Russell Dick said in a statement. "In following with Huna Totem's port development model, design and development of the new destination will reflect our guiding principles as Native Alaskans while protecting and preserving the natural beauty of Juneau, empowering our community, and fully supporting the region's tourism-based economy."
Norwegian Cruise Line Holdings (NYSE: NCLH) successfully submitted a $20 million competitive bid for the Juneaeu property in 2016 and has been working with local stakeholders to craft a development plan.
Huna Totem Corporation also recently partnered with Norwegian Cruise Line Holdings to open a second cruise pier at Icy Strait Point, which had been scheduled to open in 2020 but was delayed by the pandemic until 2021. The joint investment includes Wilderness Landing pier and a pair of gondola systems that give visitors access to Icy Strait Point's first pier, Adventure Landing, and the top of Hoonah Mountain.
The first pier at Icy Strait Point opened in 2004 and has welcomed more than 2 million cruise travelers.
"We are pleased to be able to donate our property in the heart of Juneau to Huna Totem Corporation to develop a new pier and surrounding facilities," Norwegian Cruise Line Holdings Executive Vice President and General Counsel Dan Farkas said in a statement. "Ensuring this project is fully integrated into the local community is incredibly important to us, and as we began planning its development, it became abundantly clear that Huna Totem, owned entirely by native Alaskans, was the right stakeholder to lead this effort."
Never miss the biggest stories and breaking news about the tribal economy. Sign up to get our reporting sent straight to your inbox every Monday morning.