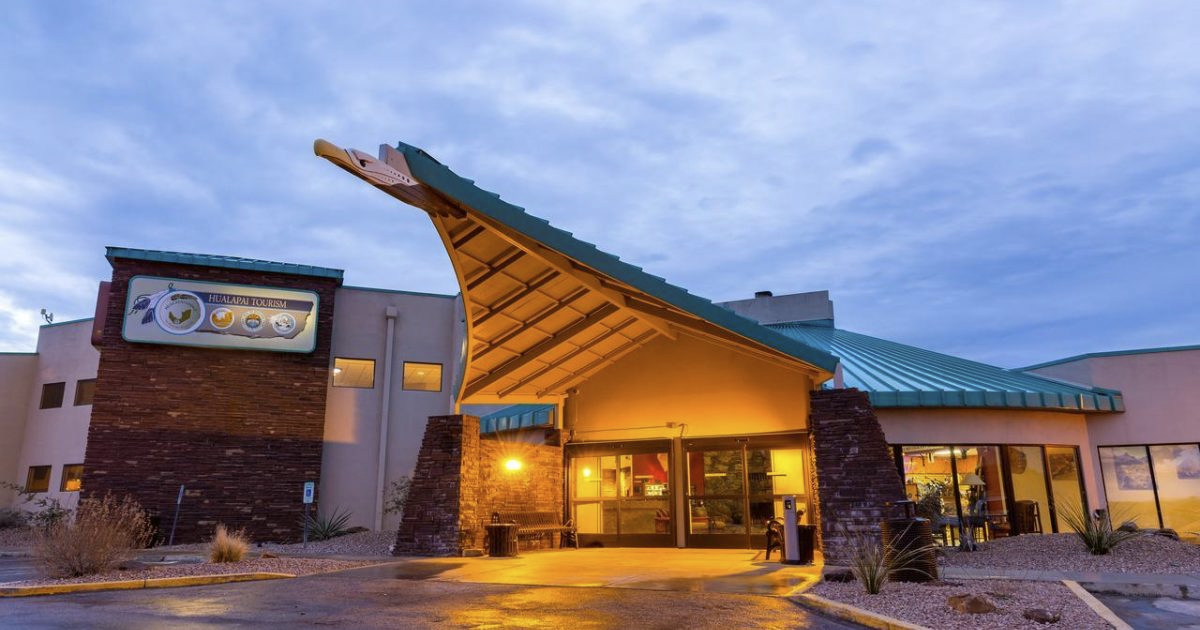 Details

Tourism
The Department of Interior awarded more than $30 million to 30 tribes and tribal organizations to boost Indian Country's growing tourism industry.
The funding comes from Interior's Tribal Tourism Grant Program, which provides funding for tribes to develop business plans for already completed tourism feasibility studies
A list of recipients, ranging from the Muscogee (Creek) Nation in Oklahoma to the Sitka Tribe of Alaska, can be found here. Grants ran the gamut from $30,000 for the Native Village of Chenega in Alaska all the way to $150,000 for the Hualapai Tribal Council in Arizona, which lists tourism as one of the tribe's "principal activities" on their website.
"The tribe used to have a budget of $500,000 in the '90s. Now it's substantially more than that, because of tourism. Once a year, we have people come to the Skywalk near the Grand Canyon, and that has a little over a million visitors a year," said Hualapai Director of Planning and Economic Development Kevin Davidson. "The goal with this new money is to hire a consultant and develop a downtown plan for Peach Springs, just off of I-40, so we can bring some of that tourism year 'round."
These grants are designed to help tribes continue a slow-but-steady recovery from a COVID-19 ravaged hospitality and tourism industry, according to Senate Committee on Indian Affairs Chairperson Brian Schatz (D-HI.)
"This new funding will further empower Native communities across the country to expand unique cultural tourism opportunities and share their own stories, cultures, and traditions with visitors," Schatz said in a statement.
The money was allocated under the Native American Tourism and Improving Visitor Experience Act — or NATIVE — which was signed into law in 2016 in support of Native tourism efforts. Under the NATIVE Act, federal agencies may provide loans, grants, and technical assistance to tribes and tribal organizations bolstering their cultural centers, museums, and other attractions.
Senator Lisa Murkowski (R-AK,) vice-chair of the Senate's Indian Affairs Committee, said Native tourism "empowers" tribes to take control of popular narratives surrounding their cultures and heritage while also supporting job development and revenue generation.
"My friend, Chairman Schatz, and I have been co-leading efforts to direct the federal government to fully implement the Native American Tourism and Improving Visitor Experience Act," Murkowski said in a statement. "And we continue to advocate for our bill that amends the NATIVE Act to further promote Native-run tourism across the country."
Never miss the biggest stories and breaking news about the tribal economy. Sign up to get our reporting sent straight to your inbox every Monday morning.
According to a 2021 economic impact report by the American Indian Alaska Native Tourism Association (AIANTA), Native hospitality businesses drive $14 billion in annual sales. The report also states that roughly one in four Native businesses are in the hospitality industry, a total of 40,618 such businesses. Between 2012 and 2017, Native-led hospitality and tourism grew at triple the rate of Indigenous businesses in other industries.
Another AIANTA report notes that, while COVID-19 decimated the tourism industry, participants were optimistic about its recovery: nearly 70 percent of respondents to a 2021 survey and report expected tourism to improve through 2021 and 2022.
Indian Country as a whole has rebounded from COVID-19 lockdowns as tribes embark on a range of new tourism projects, according to prior Tribal Business News reporting: the Choctaw Nation of Oklahoma opened a $75 million cultural center in July 2021, while the Agua Caliente Band of Cahuilla Indians opened a cultural plaza — the second largest such plaza in the United States — in Greater Palm Springs, California.
On the island of Oahu in Hawaii, Office of Hawaiian Affairs subsidiary Hi'ipaka LLC plans to renovate and expand the Waimea Valley Center, which sits in a culturally significant site, in order to better blend Hawaii's existing Native culture with the state's booming tourism market. Navajo tribal-member-owned Adventurous Antelope Canyon Tours in Page, Ariz. has expanded its tours with the launch of a flight division.
These efforts help tribes capitalize on what AIANTA CEO Sherry Rupert called a surge in regional tourism in an interview with Tribal Business News in March of last year.
"Many visitors, especially through COVID, have changed their idea about where they want to be. People are no longer wanting mass tourism in big cities. Instead, people want to have unique experiences, to learn more about a place and its people," Rupert said. "By helping educate travel industry representatives on how tribes offer distinctive, personalized experiences, we can amplify the message that Native America is open and ready to welcome guests."
Along with revenue generation, Native tourism helps tribes take control of their stories, ensuring that their cultures are preserved through curated experiences and storytelling, Rupert said — which has also driven the nearly $1 billion investment in tribal tourism since the onset of COVID-19.
"We are seeing tribes interested in not just telling their story but also carrying it to the next generation to perpetuate their culture through a variety of programs," Rupert said. "They're not only educating the public, but they're also teaching their people the culture, and they're able to create jobs for their culture bearers. They are creating a demand for the next generation to learn these skills as they see their tribal culture as not a dying art but thriving art."