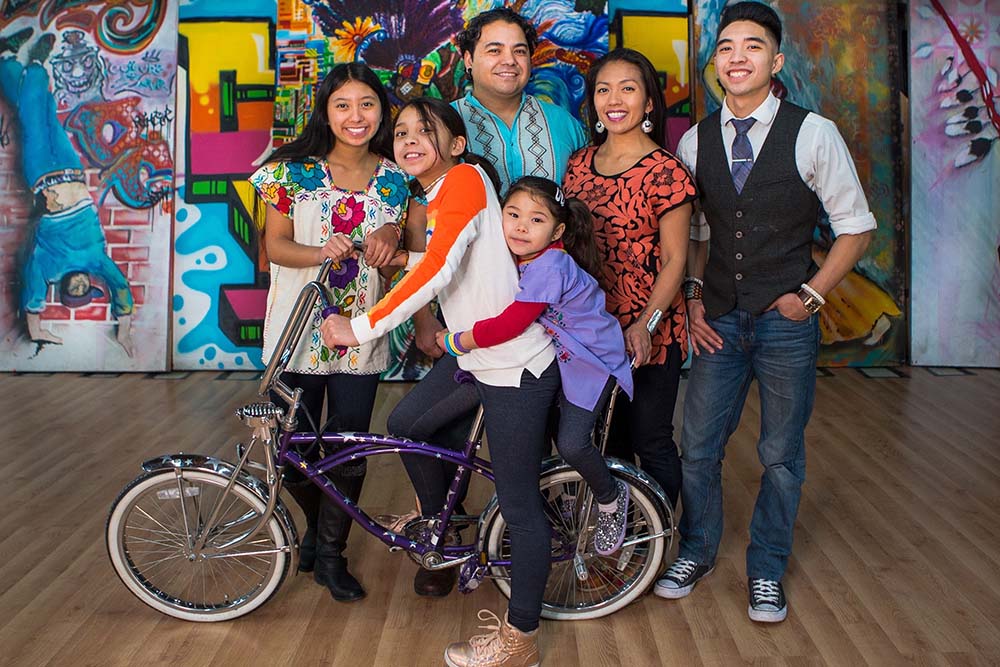 Details

By

Jenna Kunze

Arts and Culture
MINNEAPOLIS, Minn. — The Minnesota arts scene led by people of color just got a $12.6 million investment boon.
In late May, a philanthropic initiative led by the McKnight Foundation kicked off phase one of a two-phase grant, selecting 10 Indigenous, Black, Latinx and Asian American-led art organizations across the state to receive $500,000 each over the next five years.
The grant program, titled America's Cultural Treasures, is a regional initiative aimed at supporting and seeding cultural communities of color that have a significant effect on America's cultural landscape.
Two months after George Floyd, an unarmed Black man, was killed by police in Minneapolis, the Ford Foundation committed to fighting systemic racism with a social justice bond. The $5 million bond was the beginning of a grantmaking initiative with partnering foundations, said DeAnna Cummings, arts program director at the McKnight Foundation, which matched the funding and brought in additional dollars from the Bush and Jerome Foundations.
"This (was) an opportunity to say, here's something that we can put big money — real money — behind," Cummings said. "These organizations … have given tremendously to the cultural fiber of what makes America America."
A local committee made up of foundation members selected 10 "cultural treasure" organizations from a pool of 600 based on criteria including: regional recognition and stewardship for excellence in artistic or cultural practice, organizations that have had an effect on their communities for more than one decade, and organizations that serve as a training ground for succeeding generations or artists and cultural leaders.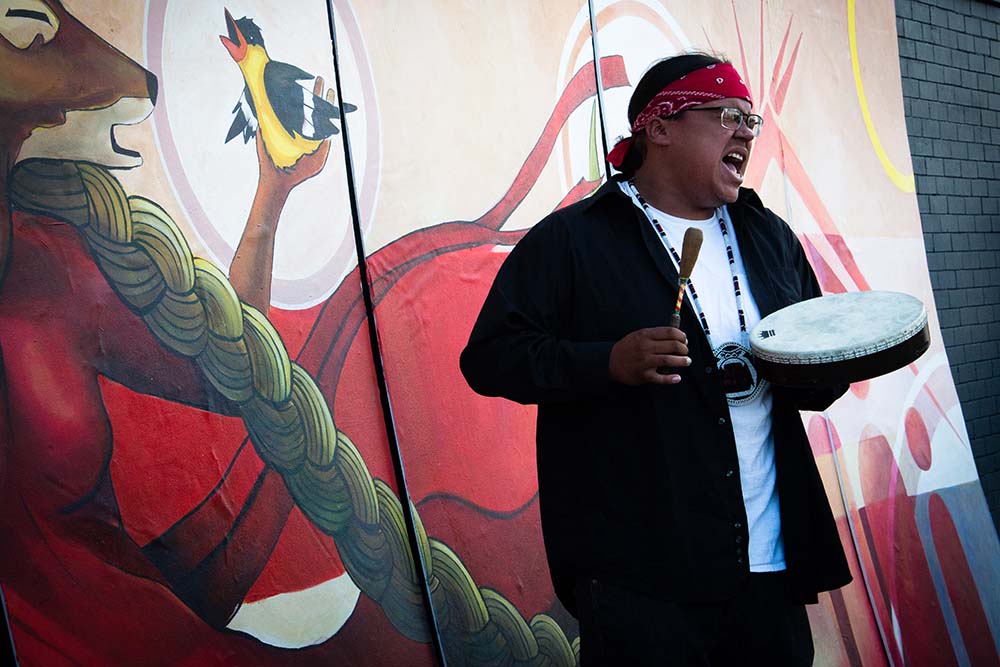 American Indian Community Housing Organization Arts Program mural unveiling. (Photo: Ivy Vainio)
Among the grantees are two Indigenous groups: American Indian Community Housing Organization Arts Program (AICHO) that provides housing, domestic violence shelter, legal advocacy, and youth programming and arts and culture initiatives for Native Americans in Duluth since 1993, and Indigenous Roots, a cultural center in St. Paul that provides accessible and equitable space and opportunities for Native, Black, brown, and Indigenous artists.
Moira Villiard (Fond du Lac Ojibwe), an employee at AICHO and an artist who held her first show at the group's gallery as a teenager, told Tribal Business News that the grant is a huge victory for the work the organization has been doing to advocate for representation.
"Funders, for the longest time, the only Native art they would fund was just their definition, which was beadwork or making regalia," she said. "And that's a part of what Native people do, but there's also all these other mediums that Native people are working in (and) they're still Native people."
Cummings said both organizations are the best of the best "and not only in terms of … the way we tend to talk about who is the best … through a traditional art lens, but best of the best gems or treasures in being deeply rooted in their respective communities."
While neither organization knows exactly how they'll spend their funding yet, Indigenous Roots co-founder MaryAnn Quiroz (Filipino) said that it's important to share the abundance with the local community.
"We think in a village model where everything is connected," she said, adding that the cultural center uses traditional methods of bartering for artists that want to access their space. "Our neighborhood has been historically marginalized in funding and investment. So this is really going to leverage that."
The other "cultural treasures" receiving funding include The Somali Museum of Minnesota, the only museum in North America devoted to preserving traditional Somali culture and art; Theater Mu, a performance group founded in 1992 to bring Asian American voices to local stages; and Walker West Music Academy, a group that brings affordable music education rooted in African American culture.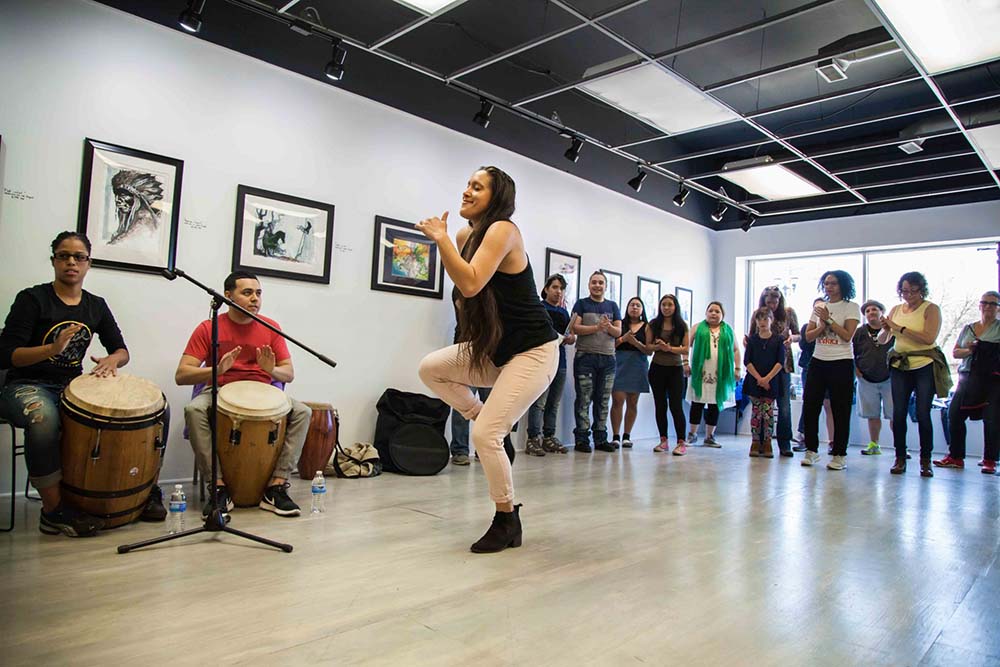 Indigenous Roots. (Photo: Molly Miles)
The Minneapolis Foundation will administer the grants in phase one. Cummings said the grant is unrestricted, meaning there are no requirements for how grantees can use the money, and recipients will work with the Foundation to choose how they want to receive the money.
In 2022, the program will roll out phase two: the Seeding Cultural Treasures program, which will award grants to grow the future of Indigenous, Black, Latinx, and Asian American artists and cultural organizations in Minnesota, North Dakota, South Dakota, and the 23 Native Nations within the same geography. The second phase two will be backed with $5.6 million provided by Ford, McKnight, Bush and Jerome Foundations.
"We want to acknowledge that the way philanthropy invests creates barriers for a lot of good, good work that could happen," Cummings said. "We want to be able to address that, too, with this other part of the fund."
Information about the application process is forthcoming, and will be determined by Propel Nonprofits and the Metropolitan Regional Arts Council, which will administer the program after engaging artists and community stakeholders to co-create it.
Cummings said her hope is that the organizations and artists supported by the fund will have
some breathing room to continue making art that makes Minnesota a better place to live.
"I think also they have the safety net and cushion to be able to project and plan into the future, such that these organizations come out on the other side of this grant funding stronger than they were going in, and are around for many future generations to come," she said.
Want more news about the $130 billion tribal economy?
Tribal Business News publishes thoroughly reported and well-crafted stories about Native businesses and entrepreneurs, growth and expansion strategies, best practices, economic data, government policy and other relevant business news. Tribal Business News is required reading for tribal council members and leaders of Native businesses, as well as state and federal legislators, policymakers, economic developers, entrepreneurs, bankers, lawyers and anyone interested in doing business in Indian Country.
Sign up for our free newsletter to track Native business and the tribal economy. Or sign up for a premium digital subscription ($99/year or $10/month— cancel anytime) to gain full 24/7/365 access to our business news reporting. Megwetch.