Troy Clay, founding CEO of Dowagiac, Michigan-based Mno-Bmadsen, the Pokagon Band of Potawatomi's non-gaming economic development organization, has resigned and taken a similar executive position in Washington.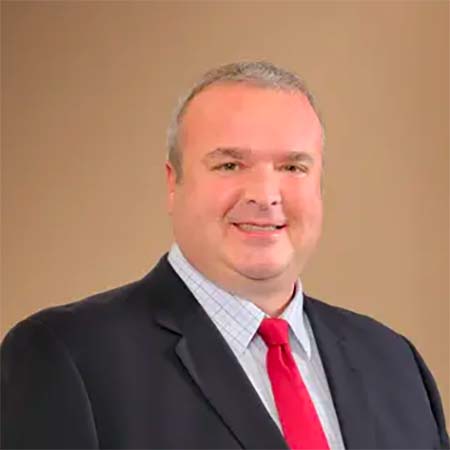 After his resignation becomes effective on Jan. 18, Clay will take on CEO duties at Kingston, Wash.-based Noo Kayet Development Corp. (NKDC), the economic development enterprise of the Port Gamble S'Klallam Tribe.
Clay was a founding board member of Mno-Bmadsen in 2012, when he recognized a need to diversify the tribe's income through a non-gaming investment venture. Under his management at Mno-Bmadsen, the company has grown to include more than 300 employees and $140 million in combined annual revenue by taking a buy-and-hold investment approach.
"Our core values of making the company a problem-solving, opportunity-seizing, and reputable investment vehicle that builds the generational wealth of the tribe for future citizens has led us on the path toward success," Clay said in a statement.
A Pokagon Band of Potawatomi tribal member, U.S. Navy veteran and Western Michigan University graduate, Clay began his tenure with the tribe through his stint as treasurer over a decade ago.
In his new role at Noo Kayet Development Corp.,Clay will manage business operations, including The Point Casino & Hotel, Gliding Eagle Marketplace, Kountry Korner and Miller Bay Properties. Additionally, the new CEO will help NKDC expand.
Port Gamble S'Klallam Tribe Chairman Jeromy Sullivan described hiring Clay as helping to usher in "a new economic direction for our Tribe." The goal is to grow NKDC and position the organization to contribute to the financial sustainability of the tribe, create employment opportunities and encourage entrepreneurism.
"After sitting down with the (NKDC) Board and explaining my leadership philosophy, how I value and manage employees, and my overall business philosophy, we clicked," Clay said in a statement. "The Board wants to diversify and grow what they have. I have the experience of building a diversification arm from scratch. It's a good fit and I'm excited about the work ahead."
Clay's last day at Mno-Bmadsen will be Thursday, Jan. 18. He will be replaced on an interim basis by current CFO Julio Martinez.
Since you're here.
Doing business anywhere is a challenge, but it's even more challenging in Indian Country. Tribes and their citizens face unique obstacles as they try to build Native-owned enterprises: the patchwork of federal laws, bureaucratic red tape, limited access to capital and the fact that most people are unfamiliar with what's involved in operating a business in Indian Country.
We believe Tribal Business News can help remove some of those hurdles by highlighting what tribes and Indigenous business owners are doing to build the tribal economy. We're committed to bringing you thoroughly reported and well-crafted stories about Native entrepreneurs, M&A, expansions, best practices, economic data, government policy and other relevant business news. Our goal is to make Tribal Business News required reading for tribal council members and leaders of Native businesses, as well as state and federal legislators, policymakers, economic developers, entrepreneurs, bankers, lawyers and anyone interested in doing business in Indian Country.
Hopefully, you'll consider supporting Tribal Business News through a discounted subscription ($99/year — use coupon code "TBN21") or a donation to help fund our reporting. Sign up for our free weekly newsletter that comes out each Monday morning.
Megwetch for your continued support.