LONGMONT, Colo. — A Native American advocacy group plans to use $500,000 in grant funding from the Target Foundation, a philanthropic arm of the retail giant, to fund research into the wealth gap and its effect on Indigenous communities.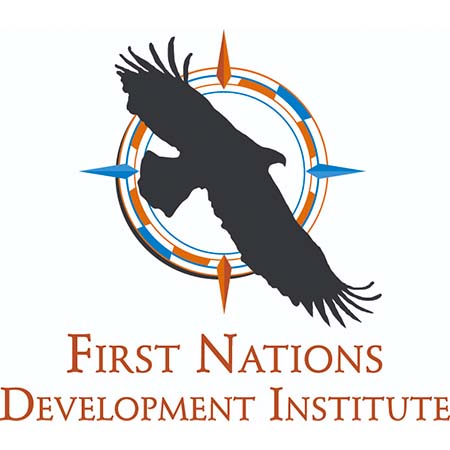 First Nations Development Institute, the grant recipient, works to improve economic conditions for Indigenous people through training, advocacy and grant administration. Over the next two years, the group will use the funding to support research and an initiative to coach Native-led institutions on how to better secure funding.
First Nations' spokesperson Amy Jakober told Tribal Business News the research will bolster the little existing information about how Native Americans think of wealth. The research will eventually be published on the group's website.
"For this project, we are going to really examine and engage communities to better understand how Native Americans define wealth and how different indicators of wealth may vary sharply with how mainstream America defines wealth," she said.
One in three Native Americans live in poverty with a median income of $23,000 a year, according to a study from Northwestern University. That wealth gap has only widened over the past year because of the pandemic, which has cast a light on health, employment and education disparities among communities of color when compared to their white counterparts.
A Harvard survey found that Latino, Black and Native American households disproportionally reported financial issues during the pandemic. According to the data, 55 percent of Native American respondents say their households are facing serious financial problems, compared with 36 percent of whites.
First Nations leadership said in a statement that more comprehensive research on the Native American wealth gap will lead to increased understanding and awareness by policymakers, documentation of how Native people define and experience the racial wealth gap, and the role Native cultural perspectives play in defining wealth and shaping views of wealth accumulation.
An economic development program called the Native Fundraisers Community of Practice Program (NFCoP), which was founded in 2019, will also share in the grant funding.
The program is "designed specifically based on the belief that change can only occur when Native people, Native-controlled nonprofit organizations, and tribal nations have the capacity to generate financial assets and implement solutions resulting in more equitable and impactful funding to ensure the economic, spiritual, and cultural well-being of Native communities, families, and children," according to its website.
In June 2018, First Nations reported that on average, large foundations have given less than four-tenths of 1 percent of grants to nonprofits serving Native people since 2006. The program brings together fundraising experts to help Native-led organizations capitalize on funding.
"We are grateful for this funding from the Target Foundation and the strides it will make possible in building Native control of Native assets, and raising Native and non-Native awareness of solutions and actions for racial economic equity for Native peoples," Raymond Foxworth, vice president of grantmaking, development, and communications at First Nation Development Institute, said in a statement.
Since you're here.
Doing business anywhere is a challenge, but it's even more challenging in Indian Country. Tribes and their citizens face unique obstacles as they try to build Native-owned enterprises: the patchwork of federal laws, bureaucratic red tape, limited access to capital and the fact that most people are unfamiliar with what's involved in operating a business in Indian Country.
We believe Tribal Business News can help remove some of those hurdles by highlighting what tribes and Indigenous business owners are doing to build the tribal economy. We're committed to bringing you thoroughly reported and well-crafted stories about Native entrepreneurs, M&A, expansions, best practices, economic data, government policy and other relevant business news. Our goal is to make Tribal Business News required reading for tribal council members and leaders of Native businesses, as well as state and federal legislators, policymakers, economic developers, entrepreneurs, bankers, lawyers and anyone interested in doing business in Indian Country.
Hopefully, you'll consider supporting Tribal Business News through a discounted subscription ($99/year — use coupon code "TBN21") or a donation to help fund our reporting. Sign up for our free weekly newsletter that comes out each Monday morning.
Megwetch for your continued support.