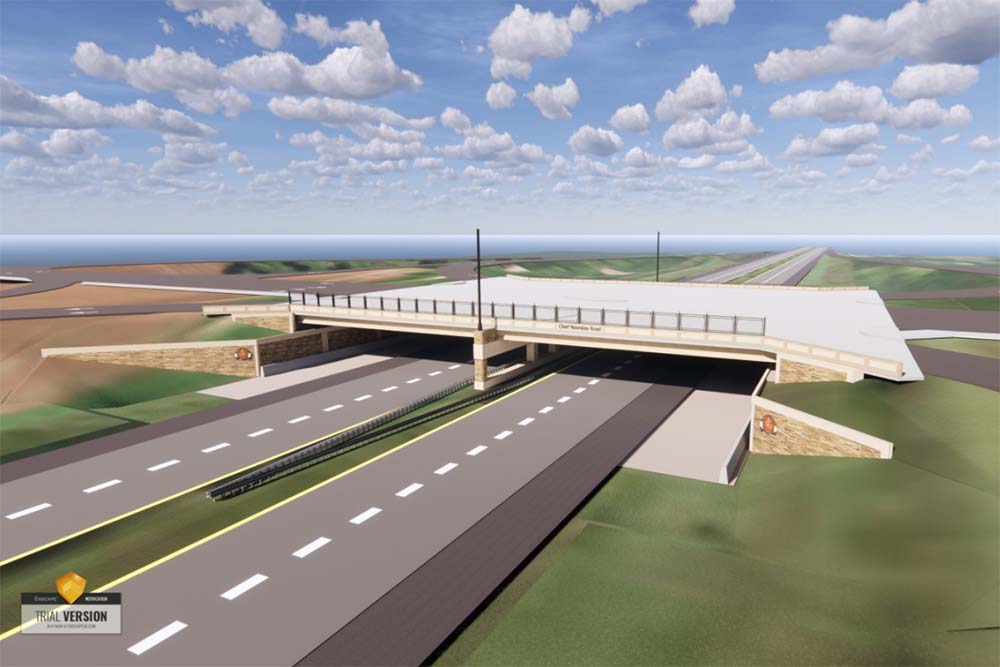 Details

By

Jenna Kunze

Economic Development
WAYLAND, Mich. — The Match-E-Be-Nash-She-Wish Band of Pottawatomi Indians (Gun Lake Tribe) has spearheaded a partnership with the Michigan Department of Transportation for a $26 million highway upgrade project near the tribe's casino.
The two-year project the tribe initially proposed to state officials in 2017 will reconfigure the existing 62-year-old, two-lane bridge at the rough entrance to the tribal reservation along the U.S.-131/M-179 interchange in Allegan County, about 25 miles south of Grand Rapids. The new ramp will have what's called a single point urban interchange designed to move high volumes of traffic through limited space safely.
"It's a big deal,"John Shagonaby, government affairs officer for the Gun Lake Tribe, told Tribal Business News. "With that, it'll spur other economic growth in the area, because you have brand new infrastructure and it'll be able to handle much more traffic quicker and safer."
The tribe has operated the Gun Lake Casino in the area for a decade, and relies on the infrastructure for the safe entry and exit of visitors. It's planning a $100 million facility expansion slated to begin this fall, according to a tribal representative, and strategically planned to upgrade supporting road infrastructure beforehand.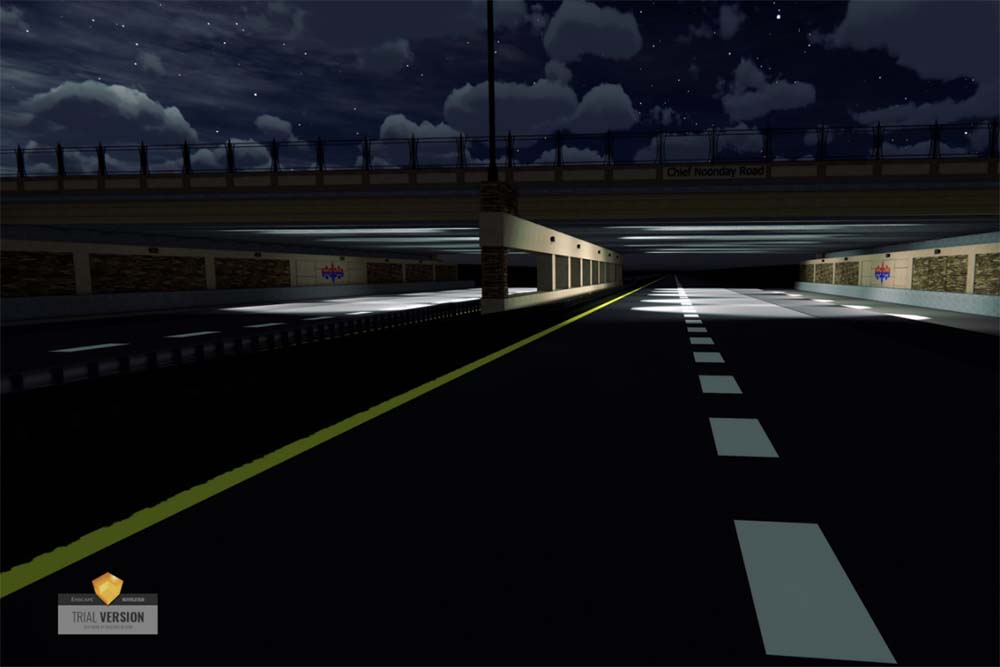 Courtesy rendering.
"We spearheaded the whole project, and MDOT's an amazing partner because, 'Hey, wow, we don't get this every day,'" Shagonaby said of the agency's reaction. "Someone's going to chip in and help build new infrastructure."
The Gun Lake Tribe is funding roughly $22 million of the project cost, and MDOT is kicking in the remaining $4 million to benefit the whole county and save the state money in repairs further down the line, said agency spokesperson John Richard.
"All those who travel along U.S.-131 and M-179, as well as those traveling Allegan County, will benefit from the improved operations and safety of this single point urban interchange," Richard told Tribal Business News. "This investment will defer maintenance and future replacement costs for this interchange and portions of M-179 for decades to come."
Gun Lake Casino employs roughly 1,000 workers, and has contributed $2.8 billion to Michigan's economy since it opened, according to a study the tribe published in February.
In negotiations with MDOT, the tribe prioritized minimizing business disruption to the casino and tribal design.
"That was the main priority for replacing the bridge is that we need to keep it open," Shagonaby said.
Construction, which began this week, will take place in segments alongside the existing bridge.
"Once we get one side built, we'll take down the existing bridge and then build another lane next to it," Shagonaby said. "It's going to take longer to do a bridge but the benefits are that we can keep it open, keep traffic moving and keep the economic activity going."
The bridge's design will incorporate the tribe's logo on either side, and include a Pottawatomi applique design on its lower section, Shagonaby said. It will also commemorate the original namesake of the road, Chief Noonday, a name that was changed by the government when the road became a state highway.
The project is slated for completion in November 2022.
"We look forward to completing this project and having it service many, many generations," Shagonaby said.