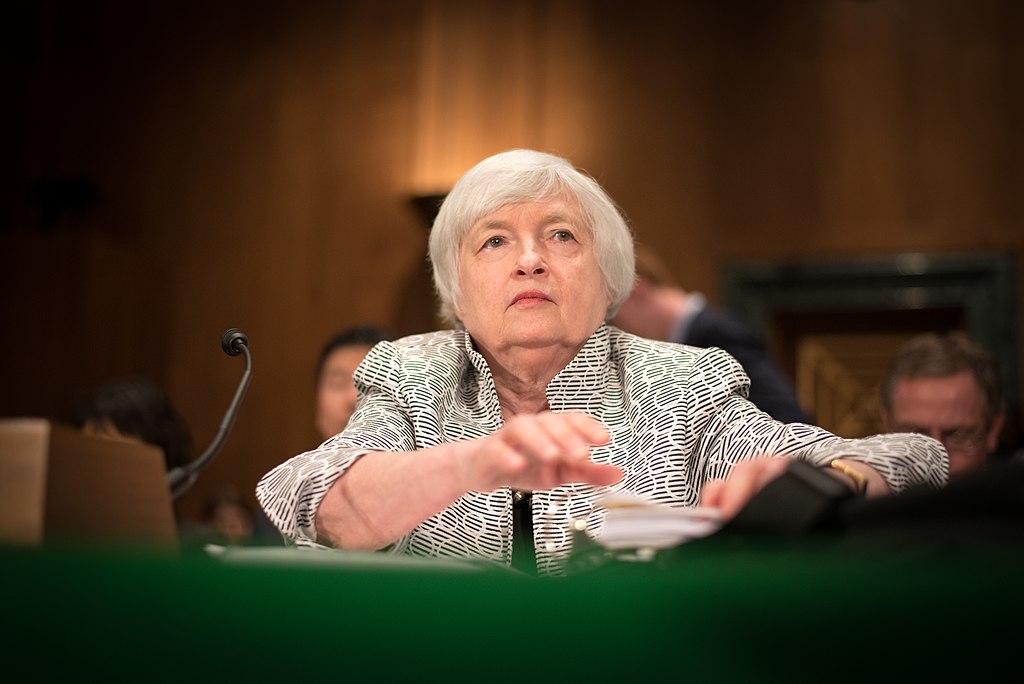 Details

Economic Development
WASHINGTON — Some tribes are having problems with an employment-based distribution formula for the American Rescue Plan, saying that if the U.S. Department of the Treasury insists on using its current formula, a number of the poorest tribes will suffer most.
The third funding stream to tribes under ARP appears to be causing the most consternation for the most number of tribes. This stream is based on tribal employment numbers, which previous rounds of COVID-19 relief to tribes did not rely on for direct funding. Thirty-five percent, or $6.65 billion, of the overall $20 billion designated for tribes in the law will be divided based on these numbers.
[RELATED: Tribes alarmed by Treasury Department's handling of $20B American Rescue Plan]
Tribes were supposed to submit these stats to the Treasury Department by July 7, but the deadline keeps getting pushed back, and it currently stands at July 16. Part of the reason for the moving deadline relates to tribal concerns, but also because Treasury has been tinkering with its employee allocation formulas. These changes are perplexing to some tribes, who cite a lack of consultation.
"The question of who should be considered an 'employee' for purposes of the Treasury Department distributing the remaining $6.65 billion of the Coronavirus State and Local Fiscal Recovery Funds (CSLFRF) within the American Rescue Plan (ARP) is a significant one," Stephen Roe Lewis, governor of the Gila River Indian Community, wrote in a letter to Treasury Secretary Janet Yellen on June 30.
"There should be a transparent dialogue with Indian Country on this issue, and I respectfully request that Treasury hold at least two national sessions on this issue before distributing the (tribal ARP employment allocations). Additionally, I request that Treasury verify and validate any substantial changes to a tribe's 2019 self-certified data before determining each tribe's allocation."
One concern for smaller tribes is that the more wealthy tribes in an admittedly unjust federal system tend to be the ones with the largest labor forces, and many of these richer tribes employ large numbers of non-Indians, and in some cases foreign nationals, which may be counted by Treasury to deduce these tribes' share of funding.
More wealthy tribes say that because they were in some cases forced to lay off a number of their employees during the height of the pandemic, they have the most to make up for, so they don't feel that they should be punished for being successful.
Most tribes are concerned that there is a potential for some to fudge their employment numbers or even change them for legitimate reasons, including adding contractors, seasonal employees and others into their labor counts to try to achieve a higher number and thus a higher allocation proportion.
Hypothetically, since these numbers are supposed to comport with data provided by tribes to Treasury during previous rounds of coronavirus funding (but which weren't previously included in the formula used to supply previous funding), fraud should not be an issue.
However, because Treasury is allowing tribes to amend their past numbers given uncertain labor situations created during the pandemic, the department will have many job claims to check for accuracy if all 574 federally recognized tribes choose to alter their previous numbers. The system seems ripe for abuse, or at least creative thinking, according to multiple Indian affairs lawyers.
'Unfair' caps
The Tribal Alliance of Sovereign Indian Nations (TASIN), an intergovernmental association of tribal governments throughout Southern California, addressed the potential for abuse in a recent letter to Treasury Secretary Yellen.
"The member tribes of TASIN are concerned the process for distributing the second tranche of $6.65 billion, based on self-certified 2019 employment numbers, allows for significant amendments to this previously submitted data," Lynn Valbuena, chairwoman of the organization, along with other leaders there, wrote on June 28.
"In order to ensure an equitable distribution that supports reservation-based economies and recovery efforts, we strongly recommend a minimum and maximum allocation amount be added to the Tribal Government Allocation Methodology document issued on May 10, 2021."
"The lack of clarity regarding employees that are eligible for inclusion in this number allows for an amended submission by some tribes to potentially include, for example, foreign-based employees of subsidiary enterprises or employees of enterprises that are not legal under federal law," they wrote. "Significant increases in previously submitted employment data will result in a large number of tribes receiving a minimum allocation payment and a small number of tribes receiving disproportionate shares of the available funding.
"The Department cannot allow such an inequitable distribution to proceed as it is contrary to the intent of the statute and increases the likelihood of litigation."
Because Treasury did not set a cap on the total amount of money that a tribe can receive under ARP, it's possible that tribes with thousands and tens of thousands of employees will take a substantial share of the funds with relatively little left over for most other tribes that employ hundreds, or even dozens, of employees.
"Why isn't there a cap on the amount of funding any individual tribes can receive?" Cheryl Andrews-Maltais, chairwoman of the Wampanoag Tribe of Gay Head Aquinnah, asked Treasury officials at a virtual session held on July 2, noting that a cap on a few wealthy tribes would free up more monies for literally hundreds of other poorer tribes nationwide. "Meaningful minimum amounts are badly needed."
"Does the lack of a cap allow a few tribes to reap huge ARP allocations to the detriment of tribes that receive the minimum?" Jeff Grubbe, chairman of the Agua Caliente Band of Cahuilla Indians, said during the same session. "Is Treasury anticipating large increases in employment count numbers? How will Treasury address this issue?"
"It seems kind of unfair how this has come about," Grubbe added.
Kenneth Ramirez, chair of the San Manuel Band of Mission Indians, has written to Treasury suggesting a maximum cap of $300 million for any one tribe. He reasoned that such an amount would certainly be helpful to large tribal employers, while maintaining some parity for smaller tribal employers.
$1 million baseline
Treasury officials realize the questions raised by the tribal leaders present multiple problems at the present time and potential political and legal headaches for the future.
Instead of addressing a maximum cap on funds or making exceptions based on geography, historical circumstances, or other parameters, they announced on June 28 that they would offer a minimum baseline of $1 million to all tribes from the third stream, regardless of their employment numbers. And they framed that plan as an equitable one.
Tribes with additional labor force numbers that would get them far above $1 million would not be capped.
"What we had to balance against was whether to grant any exceptions, versus how to address this overall equity concern given the diversity (of tribal labor forces), so that led us to exploration of the minimum (baseline)," Fatima Abbas, a senior adviser to Treasury in the Office of Recovery Programs, told tribal leaders during a recent virtual meeting. "In considering the minimum, we were also looking at the potential effect on all other tribal governments, so there was this balancing interest.
"The minimum allocation basically provides a meaningful amount to every government regardless of their primary employment structure, and it allows each tribal government to access economic recovery."
Some tribes had been advocating for minimum baseline amounts anywhere from $500,000 to $10 million, so this was welcome news to some. But others felt that the $1 million base was an arbitrary number, and they did not feel they received proper consultation from Treasury on how it came to this number. They also noted that some tribes would end up still receiving substantially more than $1 million because of possibly unchecked and inflated jobs numbers.
Pause called for
Wampanoag Aquinnah Chairwoman Andrews-Maltais, a former Obama administration Indian Affairs official, has made convincing arguments in various ARP-related meetings, sometimes beyond Treasury sessions, that tribes with the least amount of money have less ability to make the ARP funding work in their favor, yet they have the greatest need.
She has noted to Treasury officials time and again that it is the richer tribes that will be better positioned to take advantage of the larger ARP assistance they will receive. In essence, her argument is one of the rich getting richer, while the poor struggle to make ends meet. Yet it is the federal system that has created the conditions for the poorest tribes to be struggling most.
Bryan Newland, President Joe Biden's nominee to become Assistant Secretary – Indian Affairs at the U.S. Department of the Interior, argued during past rounds of coronavirus relief funding that using tribal employment numbers would indeed be inequitable.
"Relying on employment data would shift money away from the tribal communities that need it the most, and toward those tribes that generate more revenue," Newland wrote in part in a Turtle Talk blog post in April 2020 when he previously served as chairman of the Bay Mills Indian Community.
Many tribal leaders are asking Treasury to pump the brakes, noting that most tribes have already received two out of three tribal ARP payments, based on their federal recognition and enrollment numbers. They say this money provides enough financial cover for the tribes to allow for longer and better consultation from the department on the employment number issue.
"Treasury should pause its allocation efforts until required, equity-generating government-to-government consultation can occur," Andrew Werk Jr., president of the Fort Belknap Community Council, wrote in a letter to Yellen on July 1.
Congressional scrutiny
Because the federal government has for years done a poor job at collecting tribal employment data, all of the issues tribal leaders are raising are worth paying attention to, according to federal lawmakers monitoring the situation.
[RELATED: 'BUREAUCRATIC MESS': Congressman Young demands missing tribal labor force report]
One such legislator is Oregon Democratic U.S. Sen. Ron Wyden, an important voice in ARP, who is hearing tribal concerns and acting on them.
"As you know, when Sen. Wyden created this new program, its aim was to make sure hard hit tribes could get quick assistance to continue providing essential services to their communities," Nicole L'Esperance, a spokesperson for Wyden, told Tribal Business News.
"To achieve this goal, that means consultation with tribes to best meet their needs, which is why Sen. Wyden has been pressing the Treasury secretary directly on this issue and hopes to see it resolved ASAP."
L'Esperance said that Wyden has talked to Secretary Yellen specifically on this matter, and his staff is also reaching out.
"Sen. Wyden fully supports robust tribal consultation, so if tribes and the Treasury view a tribal liaison office as helpful to that end, he would support it," she added. "He also supports the Treasury further engaging with the Treasury Tribal Advisory Committee to resolve important issues impacting tribal communities."
Want more news about the $130 billion tribal economy?
Tribal Business News publishes thoroughly reported and well-crafted stories about Native businesses and entrepreneurs, growth and expansion strategies, best practices, economic data, government policy and other relevant business news. Tribal Business News is required reading for tribal council members and leaders of Native businesses, as well as state and federal legislators, policymakers, economic developers, entrepreneurs, bankers, lawyers and anyone interested in doing business in Indian Country.
Sign up for our free newsletter to track Native business and the tribal economy. Or sign up for a discounted subscription ($99/year — use coupon code "TBN21") to gain full 24/7/365 access to our business news reporting. Megwetch.