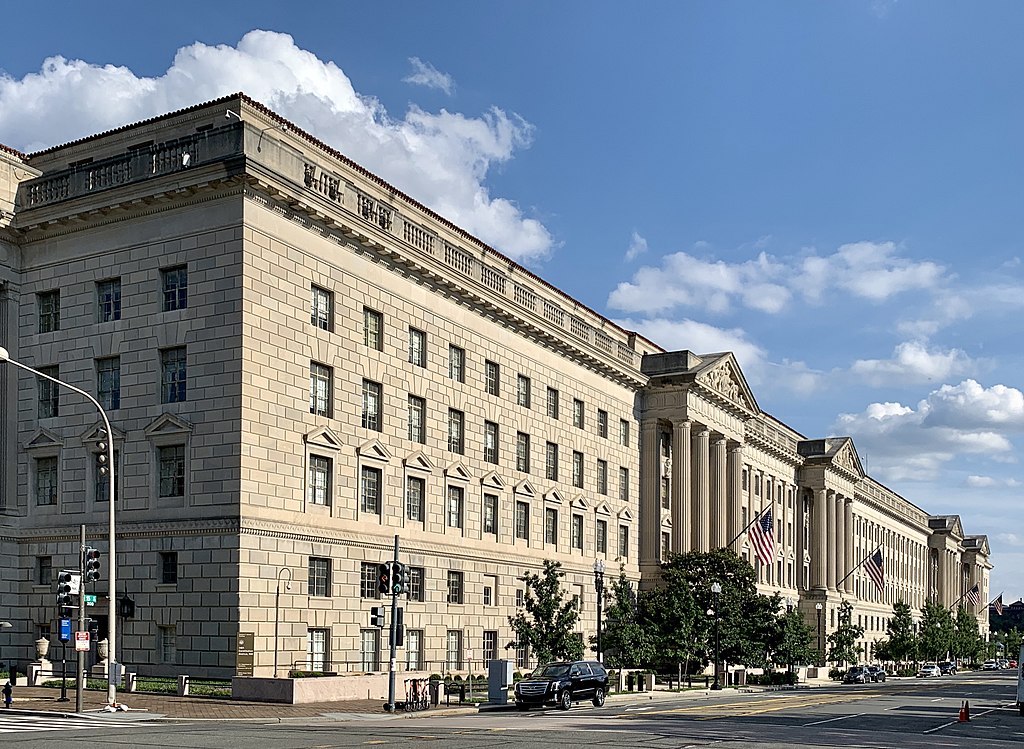 Details

Economic Development
WASHINGTON — The Economic Development Administration (EDA) of the U.S. Department of Commerce is making bold regulatory moves to include for-profit entities owned by tribes in its grant programming.
The change, announced in the Federal Register on Sept. 24., "expands the definition of Tribal entities eligible to receive grants under the Public Works and Economic Development Act of 1965 (PWEDA) to include for-profit Tribal corporations so long as they are wholly owned by, and established exclusively for the benefit of, a Tribe."
The rule only pertains to tribally-focused EDA programs at Commerce, including current and future grants.
Tribes, especially ones with strong economic development arms, have long been pushing for federal agencies beyond the Departments of the Interior and Health and Human Services to include more tribal entities in more grant programs.
Many tribes have non-taxed corporate entities that end up being considered for-profit arms under federal rules, so they are not eligible for federal grants, yet these tribal corporations do not operate as traditional commercial corporations. The money they generate is used to build tribal communities, not to create revenue for shareholders.
EDA's rule change comes after Commerce Secretary Gina Raimondo in July announced a $100 million Indigenous Communities Challenge, aimed at helping tribes and Natives economically recover from the COVID-19 pandemic. The program, Commerce officials explained, allows EDA to flexibly fund a variety of tribal economic needs, including planning and technical assistance, capitalization of revolving loan funds to provide access to capital to small businesses and entrepreneurs, as well as core infrastructure investments.
[RELATED: Commerce launches $100M Indigenous Communities Challenge to invest in resilience]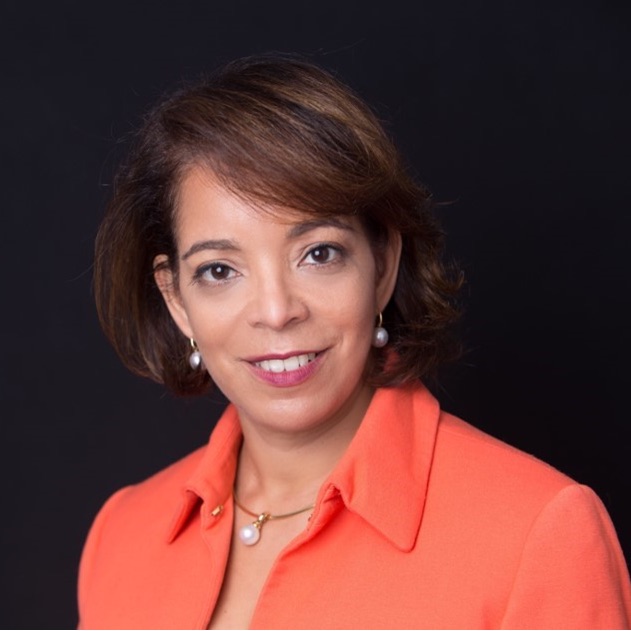 Alejandra Castillo, Assistant Secretary of Commerce for Economic Development. (Courtesy photo.)Alejandra Castillo, Assistant Secretary of Commerce for Economic Development, told Tribal Business News in an Oct. 1 interview that the new regulatory change occurred after "various levels of consultation." Tribal leaders have been alerted that another consultation is coming up this month regarding the rule change and other Commerce-related issues.
"When we looked at Indigenous communities, we looked at who's applying, how do we make sure that eligible entities are … accessing opportunities," Castillo said. "It was brought to light that it would be important to include for-profit organizations that are wholly Indigenous owned, or tribal owned."
"We really paid attention and were listening closely to what were not only the challenges but the needs and opportunities of Indigenous communities," Castillo added. "We thought it would be (important) at this moment in time in particular to make sure that we expanded that eligibility."
EDA officials say they have experienced an increase in applications from for-profit tribal entities through their regional offices, although exact breakdowns are not available at this time. In terms of the Indigenous Communities Challenge, Castillo said the application process is still ongoing, "so we don't have those numbers yet."
When the program was announced in July, announcements from Commerce indicated that it planned to award grants to 50 tribes or tribal entities.
Castillo clarified that EDA is aiming for 50, but "it could be anywhere more than that, or less than that. We have to let the process play itself out." She added that six different grant programs involving the American Rescue Plan are "currently live," and these are all "opportunities for Indigenous communities to leverage EDA help and support."
Castillo said she hopes that the EDA's regulatory change "renders important proposals that are going to be really driving economic development across tribal communities, and hopefully other agencies are watching."
Along those lines, the U.S. Department of Agriculture is currently considering regulatory changes of its own that would open more of its programs to for-profit tribal entities, according to the agency's Office of Tribal Relations Director Heather Dawn Thompson.
Biden administration staffers who focus on these issues across federal agencies are said to be comparing notes for best practices during meetings of the White House Council on Native American Affairs.
Technical assistance aspects
The Federal Register's notice of EDA's rule update included a note highlighting that some tribal leaders, when consulted, said that they felt smaller, less resourced tribes could be disadvantaged in competition for EDA funding if this rule came to fore.
"That's a good point and one that we took into account," Castillo said on the matter. "Our EDA, both regional offices as well as the headquarters, one of the things that we speak about and try to drive home as much as possible is technical assistance and technical support, so that is where the richness really lies when it comes to working with smaller, non-profit entities who may not have the capacity."
"We work really closely with them to make sure they really have what they need to present their strongest proposals."
Castillo's suggestion for tribes: "Call us, reach out to us, and we will work with you very closely."
Further on this point, according to the Federal Register notice, "EDA does not believe that larger tribes with associated for-profit entities will necessarily have an advantage over smaller tribes in the competitive process. Nonetheless, EDA will monitor the distribution of funding and make adjustments to its application review process, as necessary, to ensure that funding is distributed equitably."
"It is a priority for us to make sure that we are funding organizations that are closest to the community," Castillo said. "If you look at our investment priorities, you will see equity as one of the investment priorities. … What drives our decision is not how big or small the organization is but how intentional, how deliberate, and how the proposal is really essential to that specific community."
"I understand the concern, and we're very attentive to the concern, don't get me wrong," she added.
'Special eligibility status' for ANCs
When asked about the eligibility of Alaska Native Corporations for EDA funding under the change, Castillo said: "As of today, Alaska Native Corporations are not eligible under this rule-making."
Chris Anderson, deputy chief counsel at EDA, clarified that the "rule-making did not change the eligibility of Alaska Native Corporations, but there was the Supreme Court Chehalis decision in June (involving CARES Act funding to ANCs), and as a result of that decision, EDA is reevaluating its longstanding interpretation of the definition of 'Indian tribe.'"
"As a result of that reevaluation, we have determined that ANCs are eligible for EDA's ARPA programs. But that's not a result of this rule-making. That's a result of what the Supreme Court said in June," Anderson said.
[RELATED: Supreme Court ruling favoring Alaska Native Corporations has Indians asking what it means to be a tribe]
EDA's rule says that eligible entities must be "wholly owned by tribes," but ANCs are not always wholly owned by tribes in Alaska. They are owned by shareholders, some of whom are non-Native.
To address that issue, Anderson explained: "That's why this rule-making did not make ANCs eligible because they are not wholly owned by tribes. … ANCs are separately called out in our statute, so they have a special eligibility status that's not related to their status as for-profit corporations. It's related to the statutory language that EDA has to implement. Even though we recognize that they are not wholly owned by tribes, they are nonetheless eligible because of the Supreme Court's interpretation of that statutory language."
Congress does not have to approve the new regulation, so it officially went into effect on Sept. 24.
'New treaty era'
Despite the sticky questions surrounding ANCs that some in Indian Country predict could lead to future litigation and/or congressional scrutiny, many Native economic development leaders welcome EDA's rule change.
"It's significant and might pave the wave for other agencies," Joe Valandra, former director of the Native American Contractors Association, told Tribal Business News. "In their original set of regulations, these programs were limited to non-profit tribal entities. The change recognizes the reality of economic development of the tribal nations now."
Valandra (Rosebud Sioux), who recently joined the broadband-focused Tribal Communications LLC as a senior vice president, hopes that EDA's rule "can be a model for other agencies in their regulations with similar limitations."
Kay Bills (Osage), who previously served at Commerce as its first director for the Office of Native American Business Development, Tourism, Trade and Promotion, said she is hopeful that Congress could soon create and pass legislation that would address the unique economic development structures of tribes so that their for-profit tribal arms are not impeded.
"Congressional action could get this in the pipeline across agencies, permanently. Regulations wouldn't change from one administration to the next," Bills told Tribal Business News. "Extending the Buy Indian Act is also a major priority."
"I am really happy to see that change at the Economic Development Administration," Bills added. "Agencies beyond Commerce — especially Treasury at the moment — need to be doing the same."
Eric Trevan (Gun Lake Tribe), assistant professor of community and economic development at California State University San Marcos, said EDA's action could be a "precedent" for more agencies to follow, "but the federal government is like a swinging pendulum, and depending on different agendas of different administrations, the pendulum can swing one way or another."
"Fortunately the Biden administration recognizes the sovereignty of the tribes and respects the government-to-government relationship," Trevan said. "I expect the pendulum to continue to swing in this direction for this administration where tribes are continuously recognized through sovereignty and as independent governing bodies and nations."
"This is a good step forward," Trevan said. "Whether it's through rule making or it's through legislation, we are in a 'new treaty era.'"
--
EDITOR'S NOTE: This story has been updated from its original version.
Want more news about the $130 billion tribal economy?
Tribal Business News publishes thoroughly reported and well-crafted stories about Native businesses and entrepreneurs, growth and expansion strategies, best practices, economic data, government policy and other relevant business news. Tribal Business News is required reading for tribal council members and leaders of Native businesses, as well as state and federal legislators, policymakers, economic developers, entrepreneurs, bankers, lawyers and anyone interested in doing business in Indian Country.
Sign up for our free newsletter to track Native business and the tribal economy. Or sign up for a discounted subscription ($99/year — use coupon code "TBN21") to gain full 24/7/365 access to our business news reporting. Megwetch.