A group of Native American public relations and communications practitioners from across the country are creating a new professional organization tailored to their unique needs and experiences.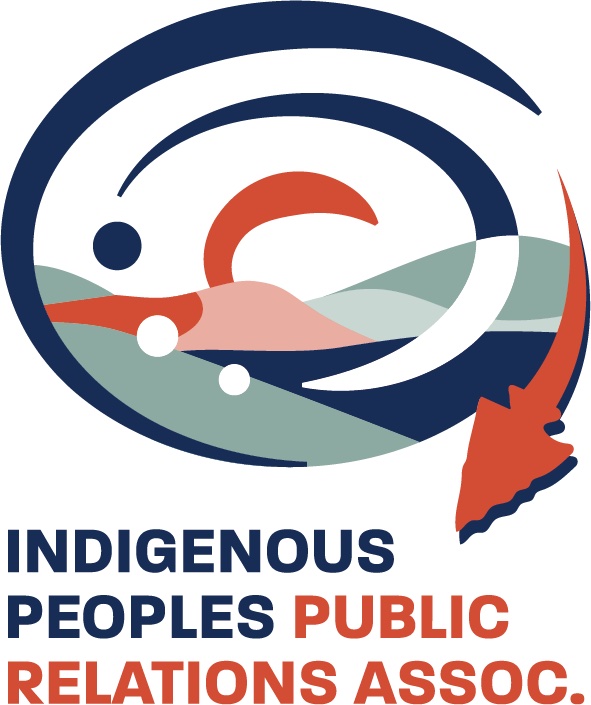 In launching the new Indigenous Peoples Public Relations Association, the founders hope to foster professional development, offer networking and resources and create career pathways for young and experienced communicators alike.
Candace Hamana (Hopi), a veteran PR and media relations executive and founder of Phoenix, Ariz.-based Badger PR LLC, decided to found IPPRA after kicking around the idea with her colleagues and professional contacts over the last few years. Those plans kicked into high gear over the last month as she recruited a board of directors and advisers and convened them to start developing the building blocks for the association.
The goal was to help address the dearth of programming tailored specifically to the needs of tribal communications professionals that Hamana experienced firsthand throughout her career spanning the public, private and tribal sectors.
"This is an organization for us that is long overdue," Hamana told Tribal Business News. "This is something that I always wanted to have as a resource for myself."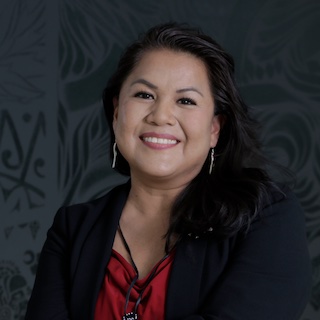 Candace Hamana, founder of Badger PR and Indigenous Peoples PR Association. (Courtesy photo)IPPRA's founding board includes Collin Price, owner of Milwaukee, Wis.-based B-Team Strategy LLC and the former public relations officer of the Ho-Chunk Nation; Melody Lewis, owner of Phoenix-based Indigenous Community Collaborative LLC, and Ricki McCarrol, founder and CEO of Torrance, Calif.-based NUNA Consulting Group LLC.
Hamana describes IPPRA's present status as in the "grassroots" stage, with the board currently working with an attorney to create articles of organization and incorporate. The goal is to be up and running within the next three to six months and for the organization to seek 501(c)(6) nonprofit status.
"We're in the early phases of development, but we're all pulling together our resources," Hamana said. "This organization is going to allow the Indigenous communications practitioners to connect across the country and share resources. We are also going to work on developing member benefits to provide opportunities to advance as a communications professional."
Those benefits could include communications career resources for tribal and non-tribal entities, as well as webinars, training and career development opportunities. Hamana also envisions the association providing members with online certification programs in areas including crisis communications, emergency management, brand management and media relations.
IPPRA also plans to launch an annual conference, building off of a 2019 effort Price began when he created and hosted the Tribal Nations PR Conference.
Like the origins of IPPRA, Price's initial conference grew out of a need to find specialized resources for tribal communicators, on par with what NAFOA offered to tribal financial executives or that the National Indian Gaming Association offers industry executives annually with the Indian Gaming Tradeshow & Convention, Price said.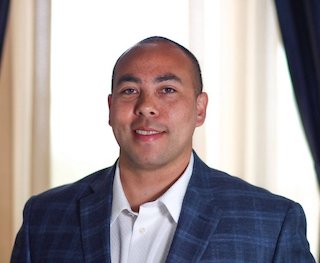 Collin Price, founder of B-Team Strategy LLC. (Courtesy photo)"There was no place I could go to help me as a communicator for the tribe," Price told Tribal Business News. "I started asking around and it got to the point where I said, 'I'll just start it.' I planned the whole thing from fundraising to panelists. I learned a lot — I definitely won't do it alone.
"What we're really doing here (with IPPRA) is building a community."
To further develop a pipeline of Native communications professionals, the organization also plans to serve as a connecter for internships and job placement opportunities for Native students and recent graduates.
The founders also envision forging relationships with corporations that have strong diversity, equity and inclusion programs to connect them with Native communications candidates. Although the association is still in the planning stages, several large companies have heard about the group and have already reached out to engage, which serves as a promising sign, Hamana said.
While many prospective members likely serve in communications roles within tribal communities, Hamana and Price are intentional in positioning IPPRA as an all inclusive Indigenous organization in the hopes of also reaching out to practitioners in corporate America and elsewhere.
"What we try to do is let people know that it's so diverse," Price said of Natives' experiences in the communications industry. "We want to bridge all of the experiences we face so that when people come to our conference, they can bring a new perspective. We want to open everyone's eyes to opportunities out there. It's about building pipelines and attracting interest from corporate America and the nonprofit sector and bringing those in."
Among the board's next steps are to finalize its administration and operations processes, develop a strategic plan, and set six- and 12-month goals, Hamana said. The group also is soliciting business and corporate sponsorships.
As it gets off the ground, IPPRA will join other established niche professional organizations within the industry, including the Hispanic Public Relations Association, which formed in 1984, and the National Black Public Relations Society, which was established in 1998.
In fact, Hamana plans to reach out to some of those other organizations to start conversations, learn from them and "not try to reinvent the wheel."
The board also is engaging in a "discovery meeting" with the Public Relations Society of America.
"We know there are organizations that already exist, but creating this was long overdue for the Indigenous community," Hamana said. "It's just something that we really need."
Want more news about the $130 billion tribal economy?
Tribal Business News publishes thoroughly reported and well-crafted stories about Native businesses and entrepreneurs, growth and expansion strategies, best practices, economic data, government policy and other relevant business news. Tribal Business News is required reading for tribal council members and leaders of Native businesses, as well as state and federal legislators, policymakers, economic developers, entrepreneurs, bankers, lawyers and anyone interested in doing business in Indian Country.
Sign up for our free newsletter to track Native business and the tribal economy. Or sign up for a discounted subscription ($99/year — use coupon code "TBN21") to gain full 24/7/365 access to our business news reporting. Megwetch.