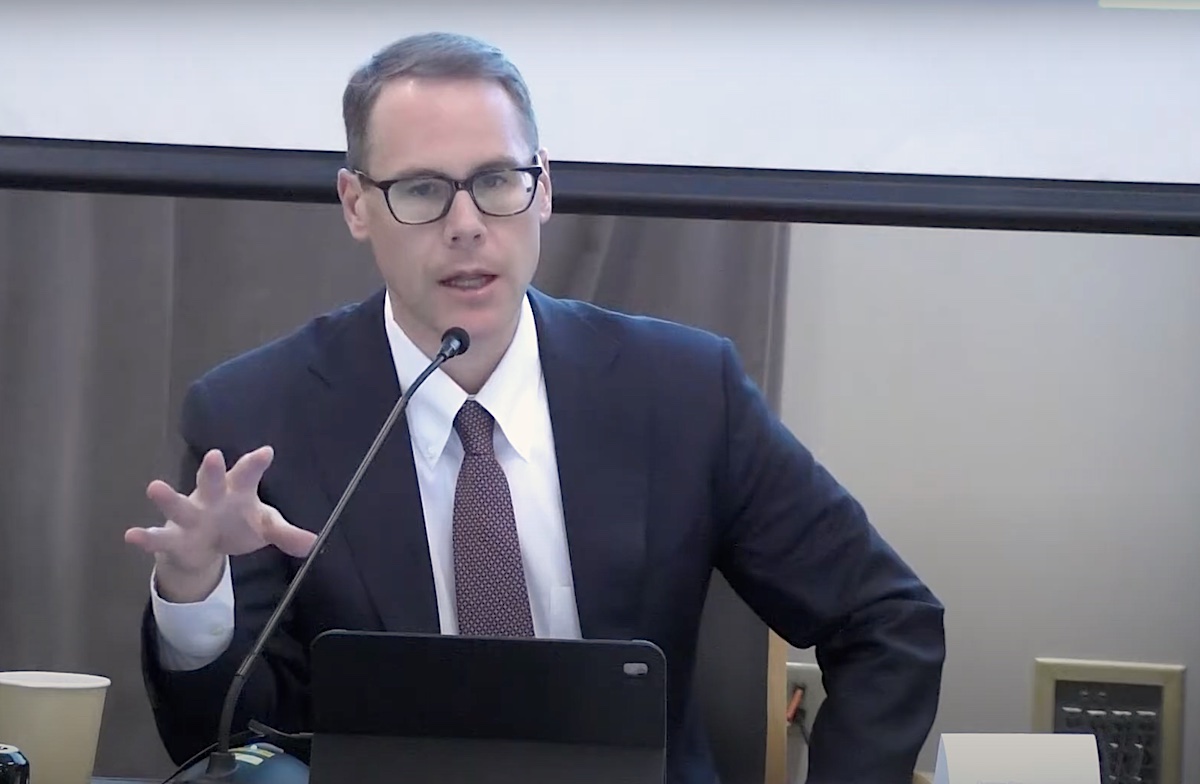 Details

Economic Development
MINNEAPOLIS, Minn. — One of the key organizations that helps quantify and track the tribal economy is ramping up its data collection and analysis to help narrow the data gap in Indian County.
The Center for Indian Country Development at the Federal Reserve Bank of Minneapolis has launched what it is describing as a long-term initiative to provide tribal governments and federal policymakers with the level of data they need to make better decisions.
Currently, the Center has seven open positions posted on its website, which when filled will mark "considerable" growth for the organization, said Casey Lozar, vice president at the Federal Reserve Bank of Minneapolis and director of the Center for Indian Country Development.
Lozar, who's based in the Center's Helena, Mont. office, said the new hires will allow the Center to do more data collection and analysis, deeping its relationships with tribal stakeholders and translate the new analyses into "policy understanding."
"This expansion really touches each of the core functions of the Center and the areas where we think we can make added contributions to the critical conversations that drive that long-term economic prosperity," Lozar, a citizen of the Confederated Salish and Kootenai Tribes, told Tribal Business News.
"While we have been working over the last six or seven years to provide data and data analysis and research on available data that exists in Indian Country, we know that just more and more work needs to be done to address the data desert that exists in Indian Country," he said. "Really based on that understanding, and really the things that we learned throughout the pandemic and that we've heard from tribal leaders about how well tribes are recovering, we knew that we needed to put additional efforts into a longer-term data initiative that will allow us to provide that public good."
The additional research aims to address some of the structural challenges that come with existing data sets. For example, Lozar cited the monthly jobs report from the Bureau of Labor Statistics. While BLS tracks data for American Indian and Alaska Native employment, it doesn't provide monthly estimates because of the small sample size and volatility of the sampling.
However, the Center for Indian Country Development used rolling averages from the worker-level data from BLS to create a national Native American labor market dashboard "that will allow for folks to understand how Native workers are faring in the current economy," Lozar said.
"While that was something that did not exist in the past, it is a critical tool and a critical learning opportunity for those policymakers: In this case, learning how Native workers are recovering from the pandemic," he said. "There's really that value add that our team here at the Center has expertise in and is able to be an additional resource to tribal partners."
As well, the Center wants to leverage its strong relationships with tribes and tribal governments to provide meaningful, accessible data that they could then use to better understand their own economic realities.
"I think what's most important for the Center is really focusing on research priorities that are embedded in the lived experience among our tribal communities," Lozar said. "Seeking feedback and inputs from tribes and tribal leaders and tribal organizations on the type of data that will be meaningful in policymaking for tribal governments and tribal communities is absolutely key."
"The lack of data in Indian Country limits our understanding of the economy," Minneapolis Fed President Neel Kashkari said in a statement about the Center's expansion. "Strengthening CICD's capacity for research and data will help tribal leaders and our other partners create meaningful and effective policy."
Tribes and tribal advocates have long decried the need for more data and data analysis on the economy in Indian Country, but the need for that information became acutely apparent during the pandemic.
The severity of the need further came to a head during the federal government's response to the pandemic, when a lack of available data led to delays in relief payments being sent to tribes, as Tribal Business News previously reported.
As well, groups that work to improve economic conditions in Indian Country say that a lack of data can inhibit their efforts.
"You can't create good economic policy for Indian Country without good data about the current economic conditions in Indian Country. You also can't create good economic policy for Indian Country without showing through data the exponential benefits that investments in entities like Native CDFIs produce for tribal nations and communities," said Pete Upton, chairperson of the board of directors and interim executive director of the Native CDFI Network.
The Native CDFI Network, for instance, has been calling on the federal government to increase their funding via the Treasury Department's Native American CDFI Assistance (NACA) program. As part of that push, the organization could benefit from having additional data and analysis when presenting their case to government officials, said Upton, who also serves as executive director of Grand Island, Neb.-based Native360 Loan Fund Inc.
"We need accurate, relevant, and timely local and regional data about the economic state of Indian Country, and how the proven community and economic development solutions that Native CDFIs are advancing using federal dollars affirm the need for greater investments in their capacity and initiatives," Upton said.
Additionally, the billions of dollars currently flowing into Indian Country as part of the federal COVID-19 relief effort and the billions more that will be coming as part of the Bipartisan Infrastructure Law further highlight the need for more data analysis. They also lend urgency to the Center's expansion over the next 12 months.
"I don't think it's ever too late to identify, collect, analyze and understand data that exists in Indian Country as tribal leaders and policy makers are looking to economic stability and economic prosperity for the future," Lozar said. "Investing in additional data initiatives and relationship development and engagement is always going to be important as it relates to making those evidence-based decisions for tribal leaders and other stakeholders that are touching and influencing tribal economic development.
"Having data is one thing, but being able to understand what the data says is another thing. You would expect us to do additional data analysis as we're able to harmonize data and make that available. There are opportunities for tribes to do additional data analysis on critical data points that they see as important to decision-making for their own management of their tribal governments and tribal communities."
--
EDITOR'S NOTE: This story was updated from its original version.