The American Indian Chamber of Commerce of Oklahoma makes the case that Native-owned businesses play an important role in the Sooner State's economy and provides resources that facilitate growth and new business opportunities.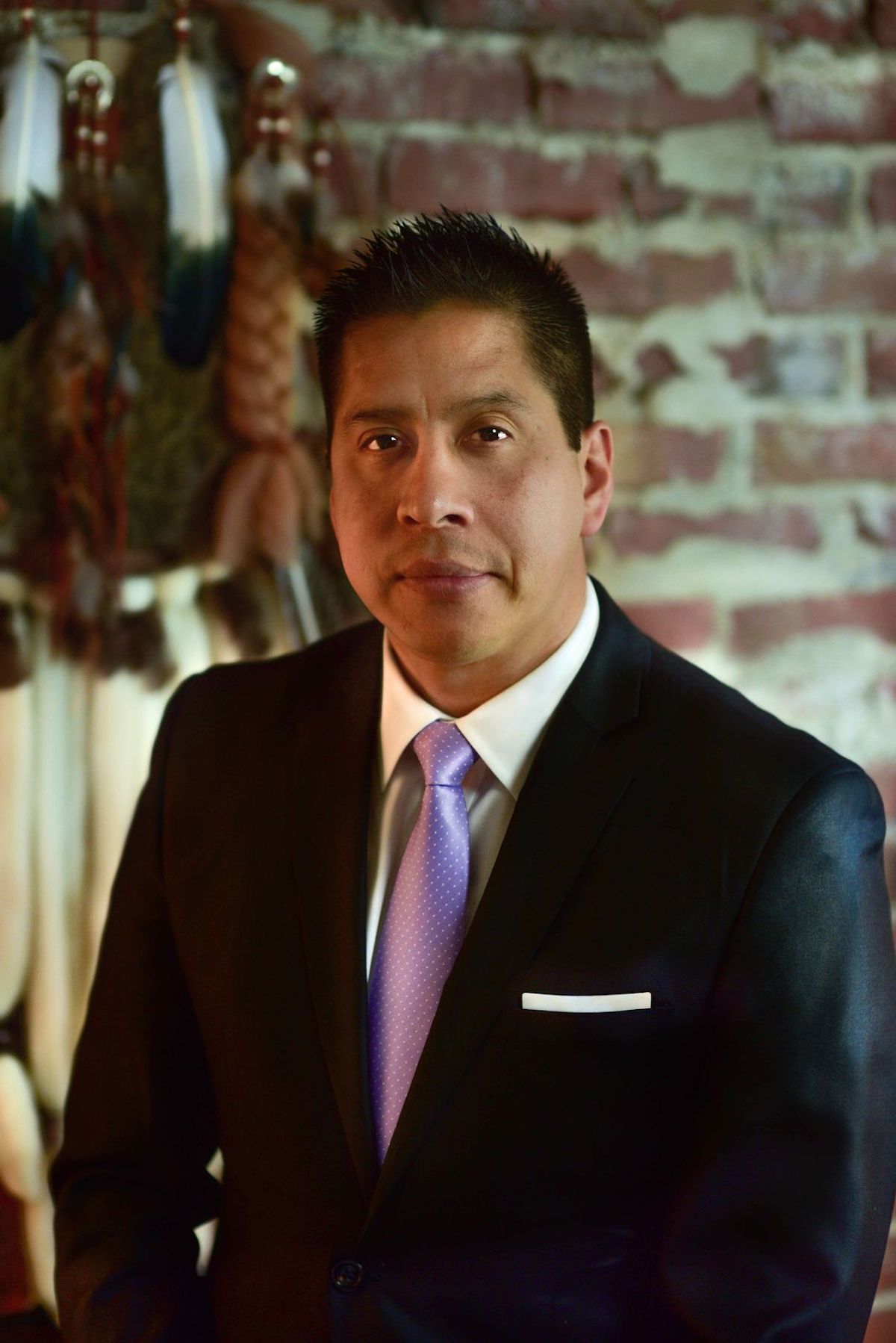 The organization, which supports "a little over 300" Native-owned businesses across the state helps members access lending services through partnerships with Native-friendly banks and community development financial institutions (CDFIs), as well as tap into mentorship and training resources through its Leadership Native Oklahoma program.
Chamber President Bailey Walker, a citizen of Chickasaw Nation who also works as director of tribal relations for Native-owned clinical laboratory Tribal Diagnostics LLC, spoke with Tribal Business News about his experiences with the organizations, his views on Native businesses in Oklahoma, as well as his outlook for the First Nations Trade Mission to Australia.
How did you get started in business? What brought you to the Chamber?
My background began with a vendor program. I helped build a program with the Chickasaw Nation that would increase spending on minorities within the nation, especially members of the Chickasaw Tribe. I was the coordinator for the Chickasaw Nation preferred vendor program up to 2018, and I worked on economic development within the Chickasaw Nation Division of Commerce. In the chamber (beginning in 2018), I served as an advisory board member, state board member, vice president and then president.
That's how I came into this fold of being an agent of the businesses, an advocate for the Native American businesses in Oklahoma — small and large and all points in between.
How do you describe the Chamber's mission?
It's being involved within communities. We have a presence in 50 counties, give or take. For a lot of our chapters, events and luncheons within that region allow for a networking component that creates a robust exchange of knowledge, opportunities and regional activities within member groups. I can advocate for that at the state level and down to local municipalities. We ask what's going with Native businesses at those levels, and we figure out how we can support them.
For example, diversity and inclusion programs: There's businesses that are large that are coming with direct investments into Oklahoma. There's lots of opportunities for those companies to set up business here, and a lot of them have initiatives focused on diversity. We're looking to become an active participant in those programs and ask what products or services do these businesses need that Native businesses are able to provide.
Never miss the biggest stories and breaking news about the tribal economy. Sign up to get our reporting sent straight to your inbox every Monday morning.
What other kinds of services does the Chamber provide?
We're a repository of resources. We have lenders, we have folks that can help design business plans. We have professionals that help out would-be entrepreneurs. We also have Native American-friendly institutions, such as the Citizen Potawatomi CDFI, the REI Native American Business Center in Tulsa, and Chickasaw Community Bank in Oklahoma City. Those are all benefits to starting a business in Oklahoma and enjoying what the robust communities here are able to provide.
Talk a little bit about the Leadership Native Oklahoma program.
Leadership Native Oklahoma is going into its seventh year. It's a mentorship program. You're able to ask questions, you get to attend speaking events, and you get some one-on-one time with Native leaders across the state. It's a chance to ask questions but also display what you do as a professional and as a business owner. To be able to have leadership visit with you about triumphs, successes, and challenges, that's important.
Oklahoma is home to 39 tribal nations and the tribes create $15.6 billion in economic activity for the area, according to a recent economics study. Can you quantify the effect that Native businesses have on the state?
We've created 113,442 jobs within Oklahoma collectively. That's phenomenal in a state that's home to Indian Country, that's phenomenal for the communities that we reside in, and that's exceptional for how the rising tide brings all ships up. We've become great community partners in uplifting economic and social sectors. We've provided jobs, benefits, exceptional wages, exceptional careers, and I believe that impact study was a great way to share the story.
What's the climate like for Native-owned businesses in Oklahoma right now?
I think we're in the middle of a robust rebound from the pandemic. There's been a lot of help from the Small Business Administration and Native-friendly lenders. I think between that and the federal dollars (such as the CARES Act or American Rescue Plan Act) flowing into these communities, we've had a chance to reset and look real hard at how we're navigating our businesses.
How have the Native-owned businesses in Oklahoma reacted to and recovered from the pandemic?
I think it spurred innovation and creation. We did see a downscale of some businesses succumbing to the pandemic, obviously. However, some businesses got creative with tech and software and were able to spin up into a new tier of opportunity, taking their business virtual. That allowed us to be resilient. As tribal nations, we're resilient, and I think Native businesses are on the rebound.
Look at the PPE industry, for example. We've been able to connect and collaborate within the industry to help offset future issues. We saw a spike in tech and saw a spike in PPE and supply. There's an abundance of tribal enterprises and private Native businesses that sprang up to meet that need. Our membership actually increased, which was the total upside to a downside situation. They're waking up, they're becoming more robust economies.
What lessons do you think tribal economies took from the last couple of years?
We saw what happens when the complete halt of commerce occurs and our businesses, like our casinos, shut down. It was a little unnerving to see it happen, but historically we've been resilient. We saw that spotlight of, 'Wow, what happens if this completely stops?' The pandemic has taught us to maintain that momentum of diversifying our businesses. (The business sector) has its ebb and flows, but I believe that resilience has been proven. Tribal businesses are coming back stronger than ever.
What primary challenges do tribes and Native businesses still need to address?
We need to identify items that we can work with between tribal governments and the state, things like sharing costs for infrastructure, for example. Broadband has always been a pain point. Oklahoma has a lot of rural communities, and we're still lacking in an age of technology (when) telehealth and telemedicine have been vital. Broadband hits just a multitude of facets in Indian Country. A lot of smaller businesses have had to go online. It impacts everything from health care to commerce.
You're one of 10 prospective delegates for the First Nations Trade Mission to Australia. What are you hoping to accomplish while abroad?
We hope to get a deep understanding of shared prosperity. In that business sector, we hope to create a First Nation-to-First Nation relationship within Oklahoma. We want them to have the opportunity to engage with our businesses through building a supply chain, trading and networking — supporting that Indigenous economic growth on both sides.
What brought you to the table on the trade mission?
Someone has to take this leap across the pond for tribal nations. Trade is done all over the world daily, and we've been traders along ancient trade routes since time immemorial. We're hoping to rekindle that aspect between Indigenous nations. Oklahoma is good for Native businesses, but also good for Indigenous Australian business, too. We want to build opportunities and that relationship and dialogue so that when these folks come to Oklahoma, they want to build with the First Nations, and then we hope to build upon that.
--
This interview was condensed for clarity and length.
Want more news about the $130 billion tribal economy?
Tribal Business News publishes thoroughly reported and well-crafted stories about Native businesses and entrepreneurs, growth and expansion strategies, best practices, economic data, government policy and other relevant business news. Tribal Business News is required reading for tribal council members and leaders of Native businesses, as well as state and federal legislators, policymakers, economic developers, entrepreneurs, bankers, lawyers and anyone interested in doing business in Indian Country.
Sign up for our free newsletter to track Native business and the tribal economy. Or sign up for a premium digital subscription ($99/year or $10/month— cancel anytime) to gain full 24/7/365 access to our business news reporting. Megwetch.