Details

Economic Development
A collaborative of four Native American nonprofit organizations in Minnesota, North Dakota and South Dakota wants to chart a new culturally rooted course for grantmaking in Indian Country.
The Good Relatives Collaborative formed in response to a request for proposals from Saint Paul, Minn.-based Bush Foundation to design and operate community-based grant programs, one of which was specifically aimed at the Native American communities in the three states.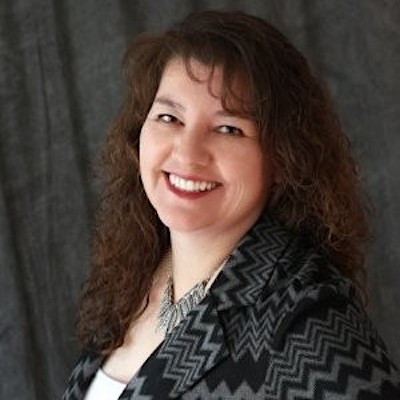 Cheryl Kary, executive director of Sacred Pipe Resource Center. (Courtesy photo)While the idea resonated with Cheryl Kary, executive director of Sacred Pipe Resource Center in Mandan, N.D., she realized as a "one-man band" that she would need help to pursue the opportunity to demonstrate how a Native-designed model for grantmaking could work.
She reached out to colleague Stacey LaCompte, who has experience in working with Native businesses, to brainstorm potential partners to form a collaborative to apply for the grant.
"We wanted to make sure that it stayed in Indian Country. The other thing is that we really wanted to do this in a Native way, something that's very culturally rooted and culturally grounded," Kary told Tribal Business News.
They then tapped into a pair of Native community development financial institutions (CDFIs) — Rapid City, S.D.-based Black Hills Community Loan Fund and Eagle Butte, S.D.-based Four Bands Community Fund — and Saint Paul-based Minnesota Indigenous Business Alliance, and the Good Relatives Collaborative was born.
"The concept came together very quickly that we wanted to make sure that we're giving dollars to the people, the doers in the community. We wanted to make it as comfortable as possible for people who come from an oral tradition and for people who have not always had the capacity to write and manage grants," Kary said. "Our concept was really built around the idea of providing a lot of technical assistance and support and being as flexible as possible."
The Bush Foundation followed the January announcement of the community-based grant program partners in each state with its selection in April of the Good Relatives Collaborative for the award for Indian Country. The initial award will provide $300,000 to the collaborative to design its grant program.
In its announcement, the Bush Foundation cited the partners' "strong leadership and deep connections to communities across the region" and their shared vision "centered on community support and healing, and on encouraging collaboration rather than competition. They are planning to work as partners and helpers, working with applicants on needs beyond only providing grants."
Good Relatives Collaborative will receive $1.2 million annually from the Bush Foundation to grant to Native American nonprofits, social enterprises and businesses in the tri-state area. The group will also administer the Bush Prize, which will award up to $500,000 annually to Native organizations within the geographic area.
"What we care most about is that the design of the program and grant decisions are truly guided by community," ​​Bush Foundation President Jennifer Ford Reedy said in a statement last year announcing the initiative. "We will expect that partners share our commitment to equity, with a particular focus on ensuring the programs work well for organizations led by and serving BIPOC and rural communities."
Never miss the biggest stories and breaking news about the tribal economy. Sign up to get our reporting sent straight to your inbox every Monday morning.
In developing its model, the Good Relatives Collaborative leveraged the collective experience of its member organizations to come up with a program that works for Indian Country, rather than shoehorn Native communities into a system not designed with their needs in mind.
To start, the partners upended the traditional grant-giving model by doing away with competitive grants.
"We create a lot of competition by making people and programs in our tribal communities compete against each other for dollars," Kary said. "We wanted to flip that and say, 'How do we provide grants in communities where you're working with others, where you get credit for how many partners you have and who you're working with?' And also: 'How are you thinking about healing your community?'
"The whole concept of being a good relative is foundational to who we are."
The collaborative's core group includes Kary, Lakota Vogel of Four Bands Community Fund, Pamela Standing from the Minnesota Indigenous Business Alliance, Barbara Schmitt from Black Hills Community Loan Fund and LaCompte, who is serving in an advisory role. The group has been meeting weekly since the grant announcement to finalize their plans and plot next steps.
The partners realize they need to get the word out about the new program to the tribal communities, and then provide members with assistance to develop their proposals. Plans also call for hiring grant support coaches to serve in each of the three states.
"We'll have a two-step process," Standing said of the grant support coaches, a model the group borrowed from Four Bands, which offers business support coaches in the communities it serves.
"They'll be like an engagement coordinator," she said. "They go out and they make the announcement in the community, they get the word out everywhere that this is happening. … Then the grant support coach will come in and they'll work with that person … right up to the presentation."
As well, the collaborative will have grant reviewers in each state — ideally Native people — who will be selected to reflect a diversity of experiences, such as urban and rural perspectives, Standing added.
The collaborative is shooting to review its first round of grants this fall, and then start another round every six months.
Another key component of the collaborative's process is to engage past winners to help provide technical assistance to future applicants, according to Kary.
"We don't want to stand up there as the experts and say, 'Here's how you do grants.' We want them to help each other and to teach each other," she said.
Standing said the amount of community engagement in the model will ensure that the results are driven by people who will be most affected by the grant funding.
"We believe that our communities are the most legitimate informed group of people about solutions to their own problems," she said. "Nine times out of 10, they're historically overlooked. We're going to be on the ground and supporting those kinds of things to help those people grow and thrive in their communities and look at different ways that you can become sustainable."
Want more news about the $130 billion tribal economy?
Tribal Business News publishes thoroughly reported and well-crafted stories about Native businesses and entrepreneurs, growth and expansion strategies, best practices, economic data, government policy and other relevant business news. Tribal Business News is required reading for tribal council members and leaders of Native businesses, as well as state and federal legislators, policymakers, economic developers, entrepreneurs, bankers, lawyers and anyone interested in doing business in Indian Country.
Sign up for our free newsletter to track Native business and the tribal economy. Or sign up for a premium digital subscription ($99/year or $10/month— cancel anytime) to gain full 24/7/365 access to our business news reporting. Megwetch.