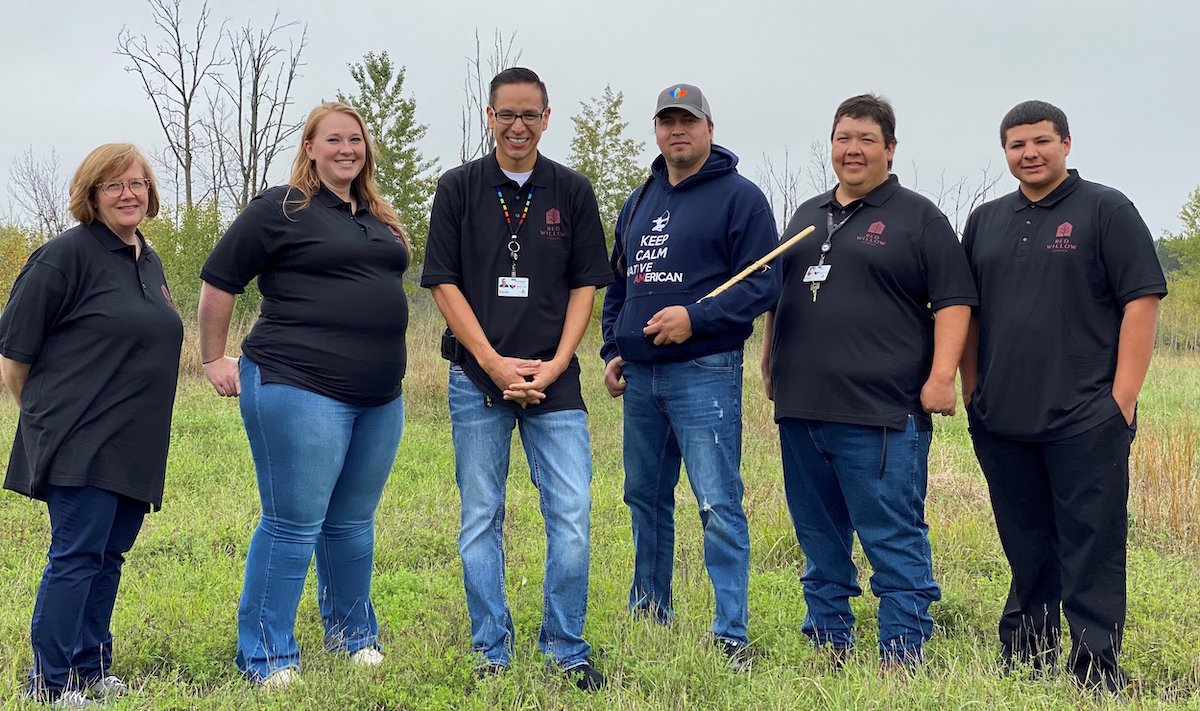 Details

Economic Development
ONAMIA, Minn. — If one silver lining has come out of the ongoing COVID-19 pandemic for Mille Lacs Corporate Ventures, it's been the realization that the organization needed to do more to support tribal citizen entrepreneurs as part of fostering a resilient tribal economy.
Since the Mille Lacs Band of Ojibwe formed MLCV in the 1990s, the tribal economic development organization has focused its efforts on developing tribally owned ventures. That includes a tribal gaming enterprise, a thriving portfolio of hospitality ventures in the Twin Cities and Oklahoma City, a branded merchandise marketing company, government contracting firms, and service providers on the Mille Lacs reservation in eastern central Minnesota.
MLCV had been pushing ahead with three strategic pillars: people (i.e., creating jobs for tribal people), place (pursuing projects in and around the tribe's territory) and financial (operating profitable businesses that spun off cash to fund the tribal government). However, the pandemic caused MLCV to reevaluate its strategy of focusing on just tribally owned enterprises to grow the tribal economy.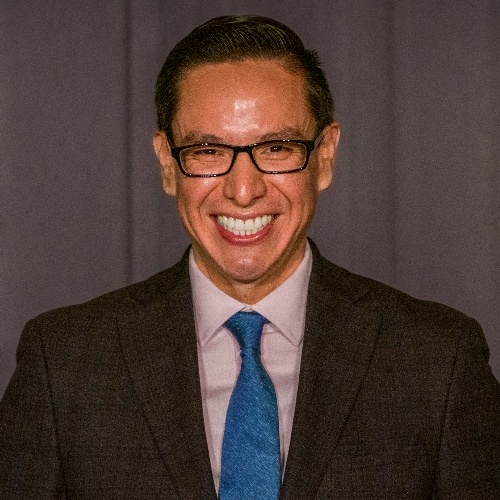 Dustin Goslin, vice president of business and economic development at Mille Lacs Corporate Ventures. (Courtesy photo)"We recognized the risk of only pulling that one lever within a region when it's all dependent on the mothership and everything's tied together," Dustin Goslin, vice president of business and economic development at MLCV, told Tribal Business News. "We started reacting ourselves: Is that the best strategy? Is that the only strategy?"
Executives at MLCV tapped into researchers at Native Nations Institute at the University of Arizona to better understand the Mille Lacs economy. The red flags started to appear early on, said Goslin, who has been with MLCV since 2013 and is a member of the Prairie Band of Potawatomi Nation and Red Cliff Band of Lake Superior Chippewa.
"We realized that right now, we have a pretty robust nation-owned enterprise, but we don't know about the citizen-owned side and maybe that's what we're missing in the tribal economy," Goslin said.
That realization led the tribe to seek funding to launch a study about tribal citizen-owned companies, their place in the tribal economy and how the tribe's economy compared to the rest of rural Minnesota. What they found, perhaps unsurprisingly, was that the tribe's economy was disproportionately reliant on hospitality.
The findings caused MLCV to rethink its approach to its strategic pillars. Leaders began to ask: "Can we pivot and do more things around building an entrepreneurial ecosystem?" Goslin said. Rather than start from scratch, MLCV sought to identify best practices and partnered with existing resources. One such partner was Saint Paul-based Neighborhood Development Center, which had pioneered a model to support entrepreneurism in urban areas.
While the Center's traditional urban model included a central business incubator, MLCV realized it needed to take a distributed approach with multiple facilities that focus on different types of businesses that fit with the tribe's rural territory.
"Our idea is you take that same concept around a business incubator, break it up into individual buildings and spread it across the region where the business incubator makes sense," Goslin said.
Never miss the biggest stories and breaking news about the tribal economy. Sign up to get our reporting sent straight to your inbox every Monday morning.
Taking action
MLCV currently has four focused incubator models mapped out, two of which have secured funding. The Commerce Department's Economic Development Administration last month awarded the tribe a $3.1 million grant to support the build-out of an incubator on Main Street in Onamia, where MLCV will focus on developing professional service entrepreneurs, retail and potential health care ventures.
"Minnesota's Tribal Nations have deep cultural and economic significance across our state," U.S. Sen. Tina Smith, D-Minn., said in a statement. "I am pleased to announce this investment in the Mille Lacs Band reservation in Minnesota, which will help to grow and diversify the local economy. This investment, made possible by the American Rescue Plan, will create jobs and generate private investment so that the local economy can build back stronger in the wake of the pandemic."
Meanwhile, a 19,000-square-foot incubator in nearby Hinckley will house the offices of the East Central Regional Arts Council, a grant-making body providing funding and training for artists. The Council's presence makes the location ideal for artists and cultural arts entrepreneurs, and the proximity to I-35 could provide steady exposure for their retail ventures, Goslin said.
The tribe is leveraging $1.3 million in appropriations in the 2022 federal budget and contributed more than $822,000 of its own funding toward the Hinckley project.
Melanie Benjamin, Chief Executive of the Mille Lacs of Band, said in written testimony as part of a Senate Committee on Indian Affairs field hearing in late June that the investment will "enable the creation of new businesses, build wealth, help establish a robust entrepreneur ecosystem, create greater industry diversity within the Mille Lacs tribal economy, and help historically underrepresented persons build wealth and better participate in the broader economy."
"This infrastructure resource is reducing barriers to entrepreneurship, boosting the economic and social wellbeing of the region, particularly for Mille Lacs Band members, and supporting the ongoing development of our community as a whole," Benjamin wrote.
MLCV also will continue developing plans for two other incubators, focused on industrial operations in the town of Isle, Minn. and on mixed-use retail development in Kathio Township.
"We're taking it one step at a time," Goslin said. "We want to successfully get through these two builds, get them rolling, get some successful entrepreneurs set up in there, and then we want to start on the other two."
"With the incubators themselves, our goal is to really be as flexible as possible when the entrepreneurs start up," he added.
Developing workforce housing
In addition to its work on business incubators, Mille Lacs Corporate Ventures also has focused in recent years on developing workforce housing in the tribe's territory. To date, the company has completed the Lady Luck Estates in Hinckley and started construction this year on Red Willow Estates in Onamia, which will be open to non-Native tenants upon its completion next year.
On both projects, MLCV partnered with Missouri-based Travois Inc., a consultant on affordable housing development in Indian Country. Most recently, the partners in 2021 secured Low Income Housing Tax Credits for the 30-unit Red Willow Estates project. MLCV leveraged the LIHTC award, its second ever, to generate $8.7 million in investor equity from RBC Community Investments.
Thanks to an introduction from the Minnesota Housing Finance Agency, MLCV also tapped into Dynamic Homes LLC, a modular housing manufacturer owned by Ho-Chunk Inc., the economic development corporation of the Winnebago Tribe of Nebraska. Dynamic Homes manufactures pieces of the homes in its controlled facility in Detroit Lakes, Minn. and then brings them to the project site for final assembly.
"We've been super excited to work with them and we've been trying to find ways that we can highlight their work and show the cool things that they can do on their different types of construction techniques," Goslin said, noting the company "completely changed our minds" on the quality of modular construction.
With the housing projects, Mille Lacs Corporate Ventures wants to demonstrate how the tribe and local communities can find common ground and work together around economic development, Goslin said. The tribe and Mille Lacs County, where Onamia is located, have been embroiled in long-standing disputes over issues related to tribal law enforcement and natural resources.
"(Economic development) is the language that local governments can understand," Goslin said. "On economic development, there can be a lot of alignment."
Given the difficulty MLCV had in securing LIHTC credits, which are allocated via a system skewed to prioritize amenities in urban areas, the company's collaboration with the city of Onamia on the project put a fine point on what's possible when the tribe and local partners can work together on workforce attraction and regional competitiveness.
Said Goslin: "We were celebrating for not just the win that we're building affordable housing within our tribal economy, but we're celebrating that we were able to demonstrate how when people unite around a common cause and the common good, great things can happen."