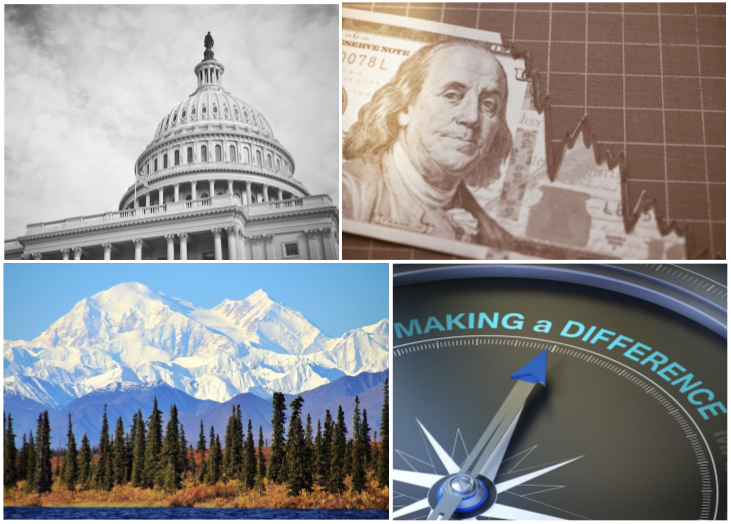 Details

By

Tribal Business News Staff

Economic Development
The past two years have been historic for Indian Country, with unprecedented levels of federal funding, Native representation and Tribal consultation from the Biden administration and a Democratic-controlled Congress.
Expect considerable change in 2023. As we head into the new year, the Tribal Business News team will be paying special attention to these developing storylines.
What does a divided Congress mean for federal spending in Indian Country?
With Republicans set to take control of the House and Democrats building a slight edge in the Senate, it will be important to watch closely what effects that has on funding levels and policy in Indian Country.
It's hard to imagine any more massive federal spending programs like the American Rescue Place Act (ARPA) or the Bipartisan Infrastructure Law (BIL) coming to fruition to infuse historic levels of capital into tribes and Indigenous communities.Likewise, from a continuity perspective, it will be important for Indian Country to avoid federal budget showdowns that lead to a government shutdown, which could once again be a real possibility if the right-wing House revisits its penchant for fiscal conservatism.
With threats of a recession creeping in, the House Republicans may opt for austerity measures that could threaten key funding for Indian Country. At least health spending for the Indian Health Service will be safe with the recent advance appropriations change.
What would a recession mean for Indian Country?
With most economists forecasting a mild recession ahead for 2023, it will be imperative to track its effects on the economy in Indian Country. As the major economic engine, Indian gaming and hospitality will likely be leading indicators since high inflation and less spending power could curb revenues that tribes use to deploy services to their members.
As well, it will be important to watch whether Indian Country continues to narrow the gap with the broader economy, as it did in the pandemic. Data from the Center for Indian Country Development showed that Indian Country performed worse than the overall economy in the pandemic, but it didn't slip as much as it did in the Great Recession, suggesting that Indian Country has become more diversified and resilient. The new data tools from the CICD will become even more crucial to monitor the trends.
What steps will DOI take in Alaska to reshape trust land?
The Department of the Interior's evolving policy with regard to Alaska Native tribes has the potential to reshape what Indian Country looks like in the Last Frontier State.
In 2022, the DOI approved a fee-to-trust application for the Central Council of the Tlingit & Haida Indian Tribes of Alaska, making it only the second tribe in Alaska to have trust land. The Tlingit & Haida have other applications currently pending with DOI. They and other Alaska Native tribes see securing trust land as key to their sovereignty.
Questions remain about how the DOI's new posture toward Alaska Native tribes could shift the balance between the tribes and the Alaska Native Corporations the federal government set up for their benefit as a result of the landmark Alaska Native Claims Settlement Act of 1971.
How has the needle moved after two-plus years of "historic funding" in Indian Country?
As the historic influx of federal money continues to spread throughout Indian Country, we should begin to see measurable effects in the new years. For example, it will be important to quantify what programs like ARPA and BIL and other federal programs have done to move the needle on the digital divide in Indian Country via historic investments in tribal broadband programs.
The same holds true for other infrastructure, climate change mitigation, economic development and food sovereignty initiatives the federal government has supported in recent years.
What storylines do you think we should be tracking in 2023? Let us know: [email protected].