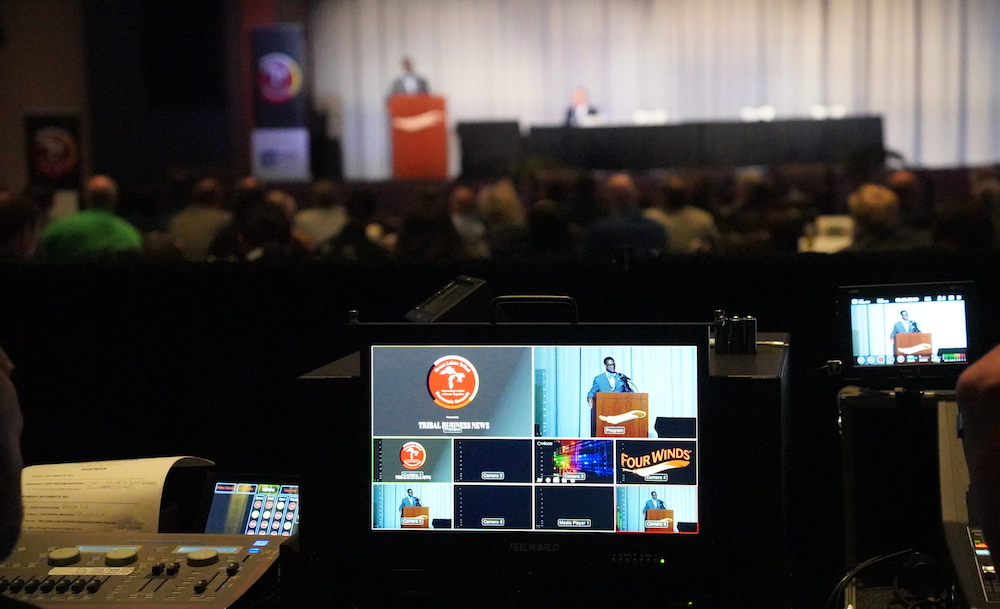 Details

By

Tribal Business News Staff

Economic Development
This month, we debut a new monthly round-up of events, webinars and continuing education opportunities in the coming weeks.
Never miss the biggest stories and breaking news about the tribal economy. Sign up to get our reporting sent straight to your inbox every Monday morning.
If you'd like to be included in the listing, which will also be highlighted in our weekly newsletter, please email information and relevant links to [email protected].
Date: November 14 - 15, 2023 (Virtual)
Time: 9 am - 3 pm MT
Location: Virtual (Online)
Join Sister Sky Inc.'s Empowerment Workshop 20 for Native Business Development. Tailored for entrepreneurs and business owners, this workshop features a culturally appropriate curriculum designed by the #nativeSBA training team. Choose from two-day virtual or on-site sessions covering 4 modules a day (6 hours each day). Additionally, an on-site hybrid 1-day option covers 4 hands-on modules in just 6 hours. Don't miss this opportunity to empower your business journey.
Date: November 16, 2023
Time: 1:00 pm - 2:00 pm EST
Location: Online Webinar
The FCC's Wireless Telecommunications Bureau and the Office of Native Affairs and Policy will host a virtual, informational webinar on November 16, 2023 to provide an overview of their Public Notice on Tribal Access to Wireless Spectrum and Related Data: Public Notice, Wireless Telecommunications Bureau and Office of Native Affairs and Policy Seek Comment on Tribal Nation and Native Hawaiian Access to Spectrum and Related Data, GN Docket No. 23-265. Comments filed in response to the Public Notice on Tribal Access to Wireless Spectrum and Related Data will enable the FCC to improve its understanding of how and the extent to which Tribal Nations and the Native Hawaiian Community are able to access wireless spectrum.
The webinar will highlight information currently collected through license applications and is designed to assist parties interested in learning how to submit responsive public comments which are due November 30, 2023. While official registration is recommended, it is not required. To register, send a message to [email protected] with "November 16th Webinar" in the subject line. For those with questions or seeking additional information, feel free to reach out to [email protected].
Date: November 28, 2023
Time: 12:00 – 1:15 p.m. CT
Location: Virtual Video Event
The Center for Indian Country Development (CICD) at the Federal Reserve Bank of Minneapolis hosts a crucial conversation to explore the implications of the modernized Community Reinvestment Act (CRA) regulations for Native communities. Hosted as a virtual video event, the session will feature key leaders from the CICD and the Board of Governors of the Federal Reserve System. Speakers will provide an overview of the updated regulations and changes that encourage bank activities in Native Land Areas (NLAs). The event will also offer an opportunity to explore ways tribal governments, federally insured banks, and other entities serving NLAs can take advantage of these new opportunities.
Don't miss this opportunity to gain a comprehensive understanding of how this once-in-a-generation update to CRA can benefit Native communities. Register here.
Date: December 3-5, 2023
Location: Washington, D.C.
The Native CDFI Network hosts 4th Annual Policy & Capacity Building Summit in Washington, D.C. The three-day event serves as a gathering where Native CDFI leaders, funders, policymakers, and industry partners share ideas and resources aimed at advancing Native CDFI efforts in fostering economic resilience and sustainability in Indian Country. Explore critical discussions on housing development, home ownership, and green energy solutions, as leaders in the field share insights and strategies.
IRS Clean Energy Tax Credits Virtual Workshop
Date: Tuesday, December 12, 2024
Time: 12 p.m. ET
Location: Virtual
The Internal Revenue Service (IRS) has announced a virtual outreach workshop on Tuesday, December 12th at 12:00 p.m. Eastern Time to discuss clean energy tax credits for tribes. These credits were included as part of last year's Inflation Reduction Act (IRA) and opened up new options to tribes through Elect/Direct Pay tax credits. To receive more information, including the Microsoft Teams link for the event, sign up for email updates here.
The IRA allows Indian tribal governments and Alaskan Native Corporations to benefit from certain clean energy tax credits through elective pay. For tax years beginning after December 31, 2022, an applicable entity that qualifies for a clean energy tax credit can make an elective payment election. This election will treat certain credits as a payment against their federal income tax liabilities rather than as a nonrefundable credit. The amount of the credit will first offset any tax liability of the entity and any excess will be refundable.
Date: December 13, 2023
Time: 10:00 a.m. – 3:00 p.m. CT
Location: Virtual Video Event
The Center for Indian Country Development (CICD) at the Federal Reserve Bank of Minneapolis hosts the fourth installment of its 2023 webinar series, "Cultivating Native Economies in the 21st Century." This virtual video event will focus on innovative approaches by Native communities, policymakers, and researchers in gathering and utilizing data to weave a more comprehensive narrative of Indian Country. Event highlights include:
Conversations with Tribal Leaders, Policymakers, Researchers, and Practitioners
Strengthening Data Collection and Usage
Honoring Tribal Data Sovereignty
Reflections on Needed Data for a Complete Picture of Indian Country
Demonstration of New Data Tools by CICD Staff
This event concludes the CICD's 2023 webinar series, providing valuable insights for tribal leaders, policymakers, and practitioners to enhance Indian Country's economic prosperity. Register here.
Starts: January 8, 2024
Location: Hybrid
The Grants Management for Tribal Entities course, offered by the University of New Mexico, Anderson School of Management, is designed for tribal leaders, administrators, grant managers, and those overseeing grant-funded projects. Course highlights include comprehensive understanding of grant principles, practices, and strategies; practical insights for grant acquisition, administration, compliance, and reporting within a tribal context. This course provides a valuable foundation for individuals involved in the intricacies of grant-funded projects within tribal communities. The online course is self-paced within the timeframe of Jan. 8, 2024 to March 1, 2024.