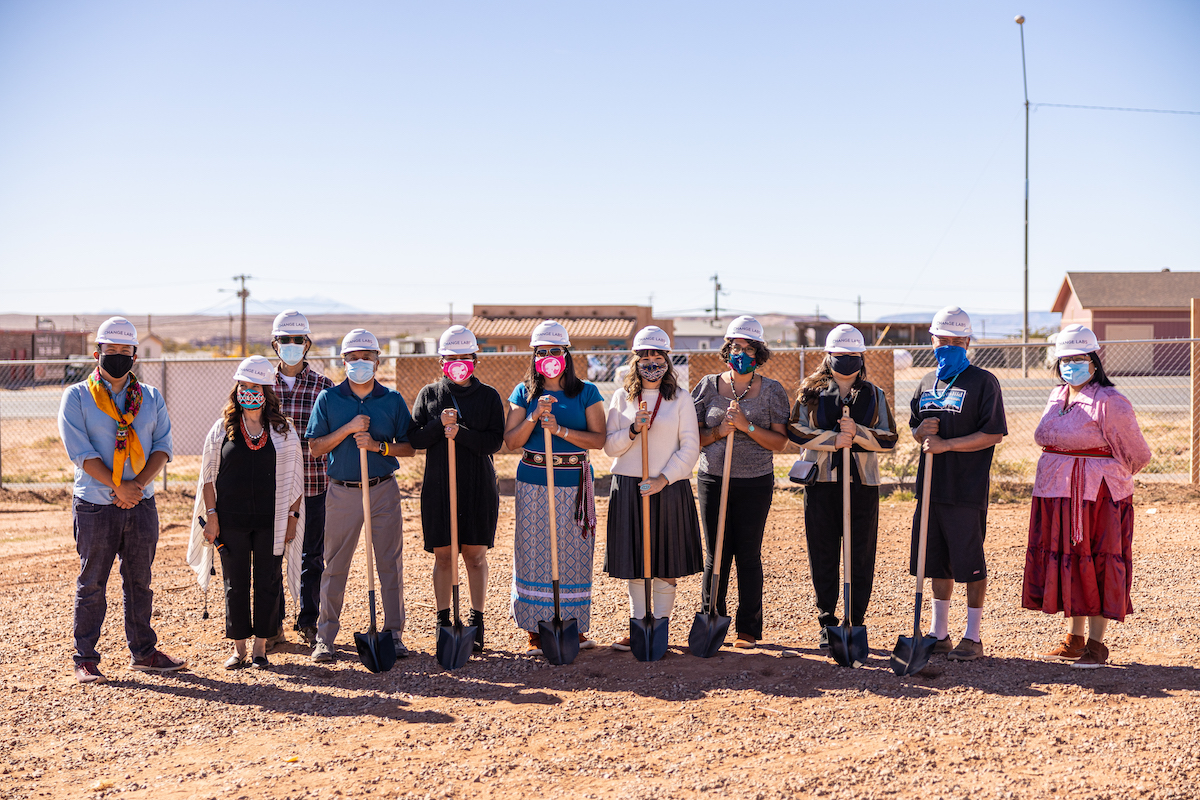 Details

Entrepreneurism
TUBA CITY, Ariz. — Native American business incubator Change Labs has issued a call for applications for its annual cohort of entrepreneurs.
This year cohort could be the first group to use the organization's new headquarters, if everything goes to plan, said Executive Director Heather Fleming. Surges of COVID-19 variants have forced much of the organization's programming to go virtual, which may similarly inhibit 2022 proceedings.
"The funny thing about planning for the incubator is that there's so much we can't predict," Fleming told Tribal Business News. "This cohort will definitely feel the impact of that new space. What that means just yet, we don't know, but in an ideal world, we could begin to host them at the new space in Tuba City for in-person training."
The program will also refocus its efforts on building businesses on Native land, particularly in Navajo and Hopi communities, where Fleming said many entrepreneurs struggle to get their ideas up and running because of land, capital and training barriers.
While prior cohorts included Native entrepreneurs based in cities like Albuquerque, N.M., Change Labs will give preference this year to applicants working on tribal land.
"There's a whole set of challenges, and what makes us different is that we're trying to enable more businesses that operate on Native land in Native communities," Fleming said. "I think with this cohort we're really going to go back to our mission."
Applications for the group's Spring 2022 incubator, which are available here, opened Jan. 31 and will continue through Feb. 20. Fleming said Change Labs seeks "changemakers" who work to make positive differences in their communities.
"We're looking for strong ideas, but most of all, we're looking at the person behind the idea and their motivation, their plan, their ability to follow through," Fleming said. "No matter what their idea, I feel like changemakers are people who can implement and plan and make change."
'They live in two worlds'
Change Labs' incubator program can take rough ideas with the right people behind them and mold those concepts into full business plans. The program helps aspiring entrepreneurs come to grips with financing, marketing and growing their operations through co-work, mentorship and training.
Program benefits include one-on-one training in business registration, tax preparation and financial reporting, virtual classes on networking and model planning, $2,000 in "cash services" such as brand development and legal support, and automatic eligibility for a loan up to $10,000 upon graduation.
"A lot of people enroll with a strong idea, but their plan is not quite there yet, so we challenge them to think about their customer target, how much money they'll need to get started and how much to grow the business in five years, how they manage people and market their ideas," Fleming said.
"Most of them are still in the planning phase, and they may not know what they don't know or what they need yet. We can help them think about what they need to be thinking about."
The training includes a range of accounting, advertising and graphic design support. For example, part of the cohort includes cooperatively building a website for each business, which in turn helps participants build the message and image around their products, Fleming said.
"So many entrepreneurs fall prey to the idea that once they put their product or service out there, people are going to come flocking to it because it's so cool. In reality, you have to get it out there in front of people," Fleming said. "There's a branding component to that that I think is really beneficial to our cohort members."
The incubator program can help Indigenous entrepreneurs learn how to straddle the line between building a business and helping their community. The "tension" between those two causes can stop Native business owners from fully exploring or expanding their ideas, which Change Labs hopes to address in its work.
"Our alumni have told us they feel like they live in two worlds, so we talk a lot about how to be a leader and how to reconcile the concept of business and entrepreneurship with their culture," Fleming said. "We spend a lot of time on Indigenous leadership and what that means, exactly. What does that mean to be an Indigenous leader, an Indigenous entrepreneur?"
Change Labs Director of Business Incubation Jessica Stago said the incubation program helped build Indigenous economies based on Indigenous principles, rather than copying external influences.
"Our Native economies are currently built on principles that are foreign to our ways of thinking and the lives that we want to live," Stago said in a statement. "We need to build our economies based on our own ways of knowing our world, and it starts with how we train and support our entrepreneurs and nonprofit leaders."
Tribal Business News previously reported on businesses that have gone through Change Labs' incubator program. Navajo artist Crystal Dugi kickstarted her art business through the program, while Big Sky Soap's Jennifer Himel began building her online storefront for cold-pressed soaps.
Overall, the organization's goal is to help and encourage business owners that may not otherwise have the assistance and training necessary to get their dreams up and going, according to Fleming
"We're just looking for people who need that support and know-how, that network," she said. "We're looking for people who can use their abilities and talents to make positive change in their communities."