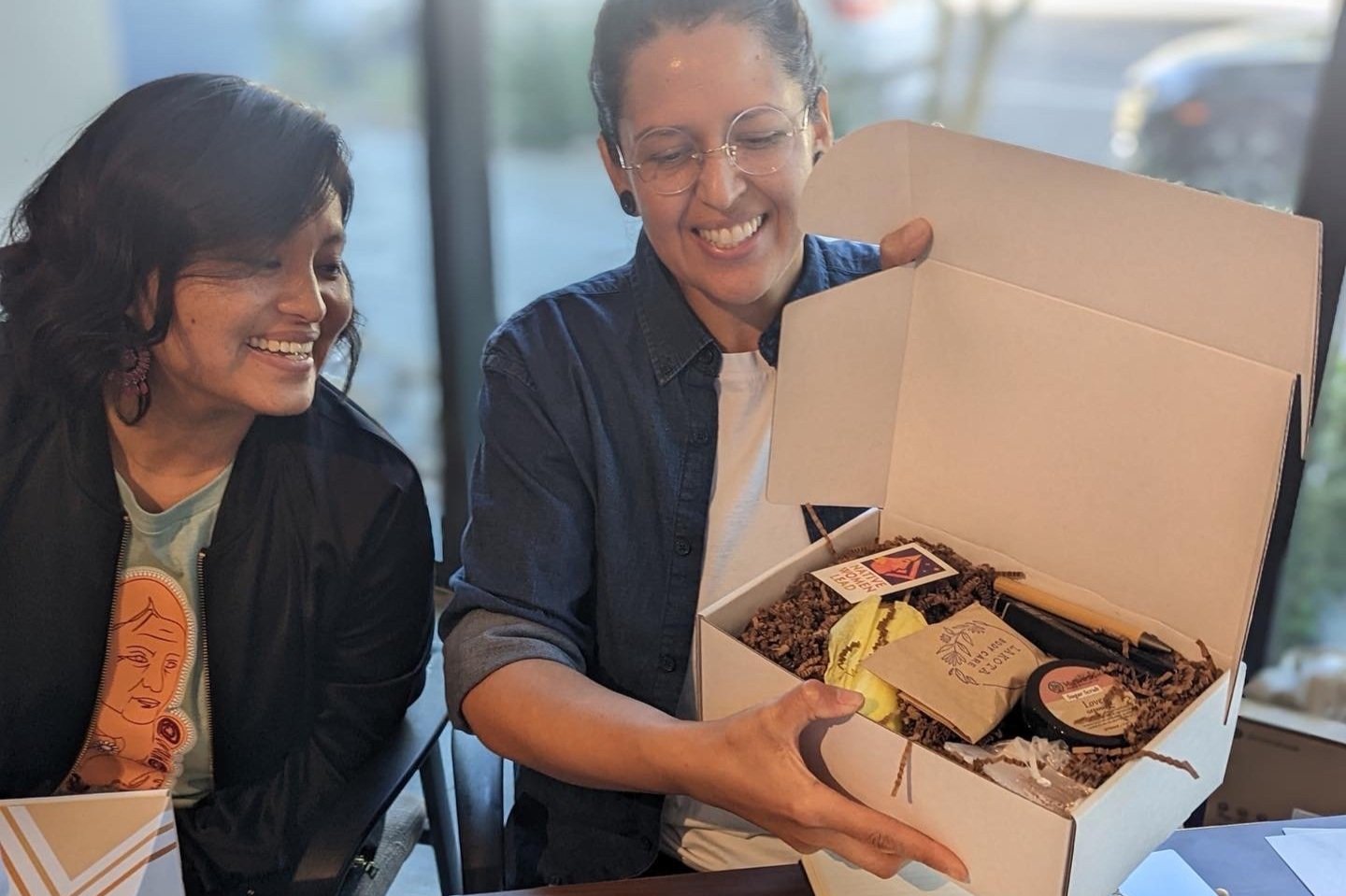 Details

Entrepreneurism
Entertainment giant Comcast has committed $650,000 to Albuquerque-based nonprofit Native Women Lead in its effort to provide funding for Native women-owned businesses.
The $650,000 grant will help Native Women Lead continue its climb toward an eventual $10 million in its Matriarch Revolution Fund, a first-of-its-kind impact fund focused on supporting companies owned by Native American women. Comcast is the fund's first corporate partner.
Once fully capitalized, the Fund hopes to support 200 Native women-owned businesses with funding amounts in the $50,000 to $250,000 range.
Never miss the biggest stories and breaking news about the tribal economy. Sign up to get our reporting sent straight to your inbox every Monday morning.
"It's important for us to design capital, tools, and products that meet the needs of Native communities," Jaime Gloshay, co-founder of Native Women Lead said in a statement. "As our first corporate partner, Comcast's grant is truly significant and will help us amplify our work, support our entrepreneurs in reclaiming our narrative, and give us the opportunity to center and uplift the people who are making meaningful change in our communities."
Dalila Wilson-Scott, EVP and chief diversity officer of Comcast, pointed to intense poverty rates and low Native usage of Small Business Administration loan programs as evidence of the need for organizations like Native Women Lead.
A Comcast statement noted that less than one percent of those loans went to Native entrepreneurs, while Native women make roughly 60 cents for every $1 paid to white, non-Hispanic men.
"Access to capital remains a significant barrier for women entrepreneurs, but is particularly challenging for Indigenous communities," Wilson-Scott said. "We are proud to partner with Native Women Lead to help empower these talented, innovative business owners realize overdue economic opportunities for themselves and their community."
The Matriarch Revolutionary Fund joins the Matriarch Creative Fund, the Matriarch Response Loan Fund, and the Matriarch Restoration Fund, three other programs at the nonprofit. In total, these three programs have provided $550,000 in loans to 65 women entrepreneurs so far - with a 99 percent payback rate, Gloshay told Tribal Business News.
If funded, the Matriarch Revolutionary Fund would dwarf all loans made so far and more than triple the number of women assisted.
The goal for many of these loan programs, Gloshay told Tribal Business News, was to help Natives access credit opportunities that remain unavailable through traditional banking means thanks to chronic barriers to capital in Indian Country.
"Indigenous people have not had access to banking and have been excluded, and we want to underwrite in a different way," Gloshay said. "Trying to obtain a business loan is really hard for a lot of the people we serve. [Our loans are] a first-step program for people learning what financing their business means."
Native Women Lead continues to build foundational support for their programs following a $10 million award through solutions grant Equality Can't Wait in collaboration with New Mexico Community Capital and Roanhorse Consulting LLC. Their collaboration, "The Future Is Indigenous Womxn," pulls together loans, technical assistance, and community building efforts in a bid to improve conditions and successes for Native women-owned businesses.
"I want to see our entrepreneurs thrive - that has been the magic of Native Women Lead," Gloshay said in a statement. "Being able to see someone succeed closes that belief gap in oneself and empowers one another to continue to push and take this journey of entrepreneurship with that curiosity, with that awe, with that wonder, and to be open to the challenges of business ownership."