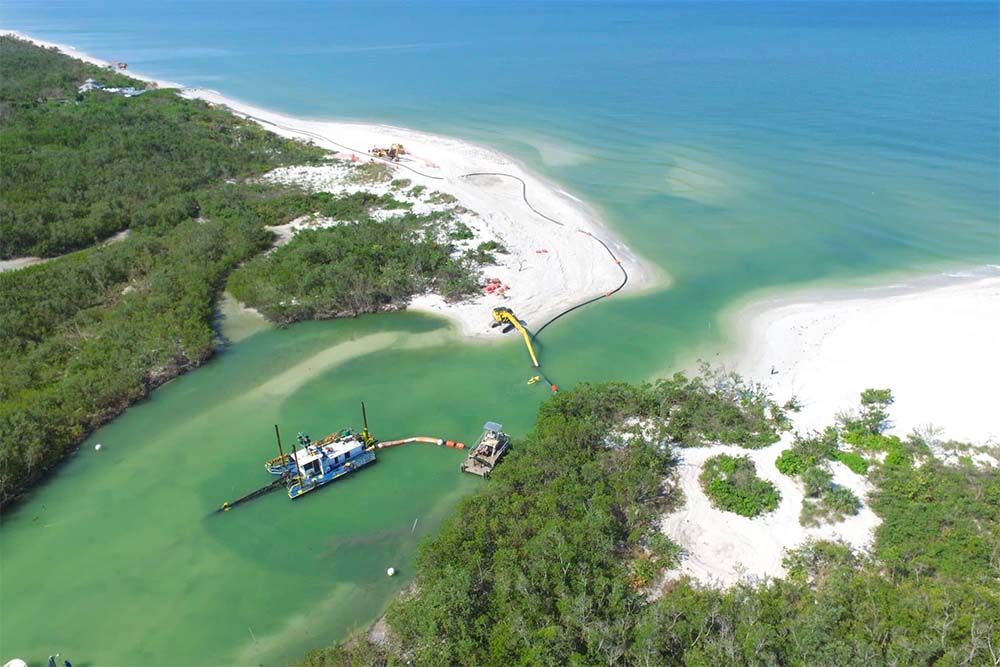 Details

By

Jenna Kunze

Native Contracting
POMPANO BEACH, Fla. — Ahtna Marine & Construction Co. LLC (AMCC), a subsidiary of Alaska Native corporation Ahtna Inc., has formed a mentor-protege joint venture with a Wisconsin-based marine contractor.
The partnership with J.F. Brennan Company Inc. exists under the U.S. Small Business Administration's Mentor- Protégé Program that aims to help small businesses grow by pairing them with experienced government contractors.
Ahtna created AMCC as a wholly owned subsidiary in 2019 to offer hydraulic and mechanical dredging, land clearing, grading and site development services in California and Florida. In late 2019, AMCC acquired the assets of Cavache Inc., a Florida-based dredging firm. The deal added 20 employees, a vessel and various marine equipment.
According to AMCC President Craig O'Rourke, the company currently has the capacity to support $30 million in marine construction projects. The firm sought mentorship from Brennan because of the two companies' shared values, and to help diversify AMCC's customer base.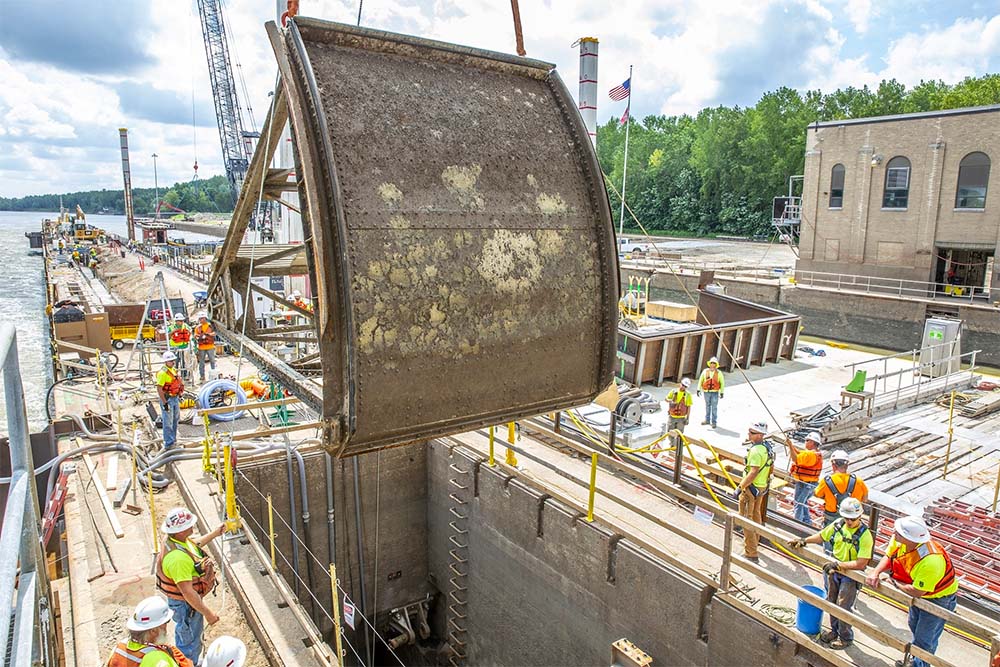 Courtesy photo.
"Both companies center operations around safety, quality, and strong environmental management," O'Rourke said. "Those aligned intrinsic values allowed the partnership to take shape and lead to the formalization of a joint venture agreement."
La Crosse, Wis.-based Brennan is a fourth-generation marine construction firm that operates in the upper Mississippi River basin, the Great Lakes region, and in the Northeast U.S. The company specializes in environmental remediation, dam construction, commercial diving, and underwater inspection services.
The new partnership, known as Ahtna – J.F. Brennan JV, will allow AMCC to bolster its operations in Florida and California, as well as expand to the Midwest, AMCC's O'Rourke told Tribal Business News.
"Marine infrastructure construction, renovation and maintenance is an ongoing need," he said. "Just as roads, highways, and airports need to be maintained on land on an ongoing basis, so to do our riverine transport systems of locks, dams, channels, bridges and ports."
The companies will pool resources to bid and execute specific environmental dredging and dam construction projects throughout the U.S. O'Rourke said the partnership will allow AMCC to compete against other small businesses for marine construction operation projects across the country, including for contracts with the U.S. Army Corps of Engineers.
"Our joint venture combines Brennan's 100 years of experience and AMCC's reputable SBA 8(a) certified status to better serve clients like the U.S. Army Corps of Engineers small business programs," Brennan's VP of Business Development Mark Binsfeld said in a statement.
Additionally, the joint venture formed at a time when increased federal focus on instrucutre is anticipated from the Biden administration.
"Marine infrastructure must also be upgraded and maintained from time to time, and part of the rationale for entering into the JV relationship was in anticipation of an increase in funding in this area should the federal government approve a large infrastructure spending bill," O'Rourke added.
--
EDITOR'S NOTE: This story has been updated to clarify that AMCC is a wholly owned subsidiary of Ahtna Inc.