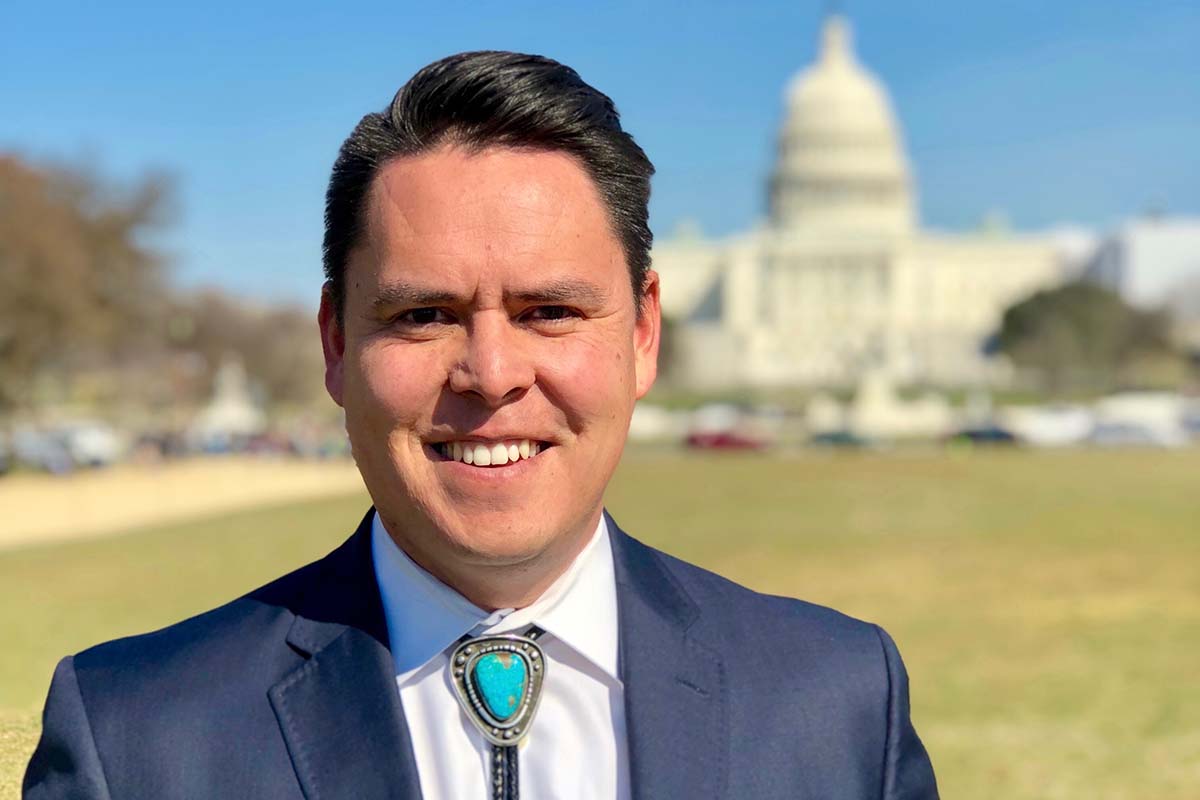 Details

Finance
A group advocating for Native-led Community Development Financial Institutions will focus on building broader coalitions and using its collective voice to call for additional resources to be directed into Indian Country.
At its recent annual policy summit, the Washington, D.C.-based Native CDFI Network highlighted the stagnation of federal funding from the U.S. Department of the Treasury as a critical barrier to members' work in advancing access to capital for Native-owned small businesses.
Since 2015, funding under the Native American CDFI Assistance (NACA) Program rose by just $1 million to $16 million, well below the 30-percent rate of expansion for overall federal spending during the same time frame, said Jackson Brossy, executive director of Native CDFI Network.
Citing a 2017 study from the Minneapolis Federal Reserve Bank's Center for Indian Country Development that determined an unmet need for $48 million in funding among Native CDFIs, Brossy said his group wants to leverage its voice that spans 27 states to push the case for additional resources. That includes joining with other non-Native CDFIs to grow the Treasury's allocation for the small commercial and consumer lending programs.
"Investment in CDFIs, we think, is a solid investment," Brossy told Tribal Business News. "If any political leader wants to grow opportunity for people that are small businesses or entrepreneurs, if we want to provide financial education so that folks are able to lift themselves up and make sure they aren't in debt, aren't foreclosing on their home, these are all things that CDFIs deal with, whether they're Native or not. That's a good investment.
"If we can grow that pie, that's what we need to do, and that's not just a benefit for Native communities, but a benefit for the country."
In late September, Treasury's CDFI Fund awarded $16.8 million for the 2020 fiscal year to 40 Native CDFIs, including $12.3 million for lending capital, loan loss reserves, capital reserves and financial services and $2.9 million in technical assistance to acquire products and services for new and emerging Native CDFIs.
For the funding round, 58 Native CDFIs submitted requests for nearly $28 million in funding.
While the federal funding is just one source that the CDFIs access to fund operations, the gap highlights what Native CDFI Network board chair Pete Upton called a "definite need" for additional funding in Indian Country.
Upton, who serves as executive director of Grand Island, Neb.-based Native360 Loan Fund Inc., is helping Native CDFI Network to find new ways to get the word out about members' successes as a way to advocate for more funding. That effort included bringing in veteran civil rights and farm labor organizer Marshall Ganz, who also advised President Obama on his organizing model for the 2008 presidential election, to speak to the Native CDFI Network's annual policy summit last month to talk about building cohorts to call for change.
"Sometimes, I don't know if we are the best storytellers, so what we need to do is to be able to tell our story better. It has to be a campaign to deliver our story better on why there's a need for it," Upton said.
"The strategies that we've used to get us to this point have gotten us to this point, (but) our funding has been level over the last five years. Just taking a different approach, maybe getting another set of eyes on it with his skills in organizing, and really what we need is to organize the message that we're sending forward."
UPHILL BATTLE
Another challenge for Native CDFIs: For the last three years, the Trump administration has proposed eliminating funding for CDFIs in the budget it has submitted to Congress, which has opted instead to keep the funding stagnant.
The Native CDFI Network has called to raise the annual funding for the NACA program to $30 million.
Meanwhile, the House Democrats' latest COVID-19 relief bill, the Health and Economic Recovery Omnibus Emergency Solutions (HEROES) Act, would allocate at least $25 million for programs to benefit Native communities in addition to the annual NACA funding. The legislation passed the House along party lines and faces an uphill battle in the Senate.
The largest awards under the 2020 fiscal year NACA program went to Kyle, S.D.-based Lakota Federal Credit Union ($1.1 million), Kyle, S.D.-based Lakota Fund ($1.08 million), Coulee Dam, Wash.-based Northwest Native Development Fund ($1.08 million), Browning, Mont.-based NACDC Financial Services ($1 million), Cherokee, N.C.-based Sequoyah Fund ($900,000) and Native360 Loan Fund ($900,000).
ADDRESSING ACCESS
Another inequity the Native CDFI Network is trying to address lies in the access to New Market Tax Credits, which are handled via the CDFI Fund to help spur investment in low-income communities. Of the more than $61 billion in New Market Tax Credit allocations to date, less than 0.5 percent have gone to Native Community Development Entities (CDEs).
During the past two rounds of allocations, the CDFI Fund did not award any New Market Tax Credit funding for organizations working entirely in Indian Country, according to the Native American Finance Officers Association.
Brossy said most Native CDFIs operate in rural areas, which in general struggle to take advantage of New Market Tax Credits. As well, most of the credits go to larger organizations, whereas the Native CDFIs tend to be much smaller.
"I don't think it's anything malicious, it's just the rules really aren't in our favor," Brossy said. "We'd like to, ideally, level the playing field a bit so that we can get some of these federal resources."
He said it's a "real problem" that organizations that could provide the services to help spur development in Indian Country are not accessing the tax credit.
"As an American taxpayer, I'm frankly disappointed in it," he said. "We can do better. We should do better."
It seems that members of Congress are taking notice about the disparity.
The House Ways and Means Committee last week sent a bipartisan letter calling on the CDFI Fund to "examine its allocation application and review process to identify and revise any elements that may inadvertently limit investment in Indian Country or the participation of minority CDEs."
Upton and other Native CDFI leaders would like to see Congress set aside a portion of the New Market Tax Credits specifically for Indian Country, similar to what it does via the NACA program.
"What we're looking at is getting an entry point for Native CDFIs," Upton said regarding New Market Tax Credit allocations.
GROWING THE PIE
Moving forward, Native CDFI Network plans to do more to talk about members' successes across the country to show lawmakers that the funding for Native-led lenders has a profound effect on job creation and small business activity in Indian Country.
The group also hopes to increase access to capital by raising funds to become an intermediary that could make loans and grants to member Native CDFIs, the thinking being that having another Native intermediary would help grow the base of available funding in Indian Country.
"We want our members to be able to provide low-cost loans to folks that really need it, whether that's somebody who's rebuilding their credit or whether that's the contractor or the farmer that wants to invest in a new tractor from their farm, we want to be able to provide that low cost credit right now," Brossy said. "We don't want our members to be in really high interest rates that they then have to pass off to other people. If we're able to use our size on a national scale to get low cost capital, we'll use it to help our members."
Native CDFI Network is about a year away from beginning fundraising, Brossy said, noting forming an intermediary lender answers a call from members to increase access to low-cost capital.
Becoming an intermediary "might transform what we offer, but it really doesn't transform what we're here to do," he said.
Want more news about the $130 billion tribal economy?
Tribal Business News publishes thoroughly reported and well-crafted stories about Native businesses and entrepreneurs, growth and expansion strategies, best practices, economic data, government policy and other relevant business news. Tribal Business News is required reading for tribal council members and leaders of Native businesses, as well as state and federal legislators, policymakers, economic developers, entrepreneurs, bankers, lawyers and anyone interested in doing business in Indian Country.
Sign up for our free newsletter to track Native business and the tribal economy. Or sign up for a premium digital subscription ($99/year or $10/month— cancel anytime) to gain full 24/7/365 access to our business news reporting. Megwetch.