LONGMONT, Colo. — Last summer, Oweesta Corp., the longest standing Native funder of Native-run community development financial institutions in the nation, split from First Nations Development Institute, its parent company for 20 years.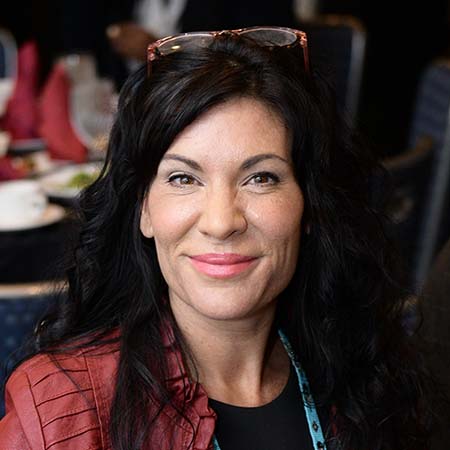 Now the intermediary is expanding its operations to meet the unrealized need in Indian Country with a 10-year goal of raising $100 million, said Oweesta Executive Director Chrystel Cornelius.
"The separation really was instituted for the best interest of Indian Country in attaining larger capital measures, which we know that our Native communities should enjoy and should have access to for their own development purposes," Cornelius (Turtle Mountain Band of Chippewa, Oneida Nation) told Tribal Business News. "It was a very amicable split."
Additionally, Cornelius said that a new six-members board of directors has tailored expertise in Indian Country financing and the CDFI industry. Among Oweesta's new board members are two Native CDFI executive directors; the president and CEO of Bay Bank, a tribally owned bank with the Oneida Indian Tribe of Wisconsin; the former Deputy Assistant Secretary for the Office of Native American Programs within the Department of Housing and Urban Development; and a councilman for the Pueblo of Acoma tribe.
As well, the board's one non-Native member formerly served as the CFO of Opportunity Finance Network, a national trade group for CDFIs.
Oweesta, whose name comes from the Mohawk word for money, is one of three Native intermediaries for Native CDFIs. The others, both headquartered in South Dakota, are NDN Collective's NDN Fund, which primarily focuses on large-scale development projects, and Akiptan, a strictly agricultural lending organization for Native Americans.
Originally created as an arm of the First Nations Development Institute (FNDI) in 1986, Oweesta's goal was to address a lack of capital and financial infrastructure holding back economic development in Native American communities. Three years later, the corporation formed a separate legal entity under FNDI, which helped it to grow and foster Native CDFIs across the country, from just two organizations to 69 CDFIs over the more than two-decade period.
The official split with First Nations was finalized in June 2020, Oweesta's 20th anniversary and the fiscal year end for both companies.
In weighing the decision leading up to the spinoff, the board considered the risk of losing the leadership and the security of financial backing provided by the First Nations, Cornelius said.
"Even though we have operated successfully as a separate organization for 20 years, we always had the advice and advocacy of First Nations from their 40 years of experience," she said. "All of our decisions fall within our realm, as they always did, but without a backup of a parent."
However, the more substantial risk for Oweesta is failing to live up to its expanded financial goals. The target identified in Oweesta's 2021 strategic plan is to bring $100 million of capital into Indian Country over the next decade.
"We've already been able to quantify, last year alone, that Native CDFIs had over $48 million in unsatisfied lending demand," Cornelius said. "So just looking at the scope, $100 million may sound like a lot of money, but … we could deploy that money very successfully in Indian Country."
Already, Oweesta is a quarter of the way to its goal after formalizing a $25 million Native American COVID Disaster and Relief Recovery Fund. The organization is currently accepting applications, and plans to deploy the first $10 million by June 30.
According to Jackson Brossy, CEO of the Native CDFI Network, a trade group in which Oweesta is a member organization, the intermediary's shift shouldn't affect how it works throughout Indian Country. That's welcome news to Brossy, who said Oweesta is a sorely needed source of capital for many of Native CDFI Network's members.
"Native CDFIs, like everyone else, were hit with some real challenges in 2020 and they've responded remarkably," Brossy said. "I think the industry will continue to grow stronger in 2021."
Cornelius echoed that in Oweesta's newly independent position, the company remains aligned with First Nations Development Institute in its shared mission to support Native asset control and sustainable economic development for American Indians.
"But we have expanded our expertise to be able to serve the ever growing needs of Indian Country, and First Nations Development Institute really wanted to foster that growth," she said. "The child is leaving the nest."
Want more news about the $130 billion tribal economy?
Tribal Business News publishes thoroughly reported and well-crafted stories about Native businesses and entrepreneurs, growth and expansion strategies, best practices, economic data, government policy and other relevant business news. Tribal Business News is required reading for tribal council members and leaders of Native businesses, as well as state and federal legislators, policymakers, economic developers, entrepreneurs, bankers, lawyers and anyone interested in doing business in Indian Country.
Sign up for our free newsletter to track Native business and the tribal economy. Or sign up for a premium digital subscription ($99/year or $10/month— cancel anytime) to gain full 24/7/365 access to our business news reporting. Megwetch.