The Native CDFI Network wants to engage with the U.S. Department of the Treasury to discuss how the agency plans to deploy a potentially "transformational" $1.75 billion fund targeted at minority lending institutions.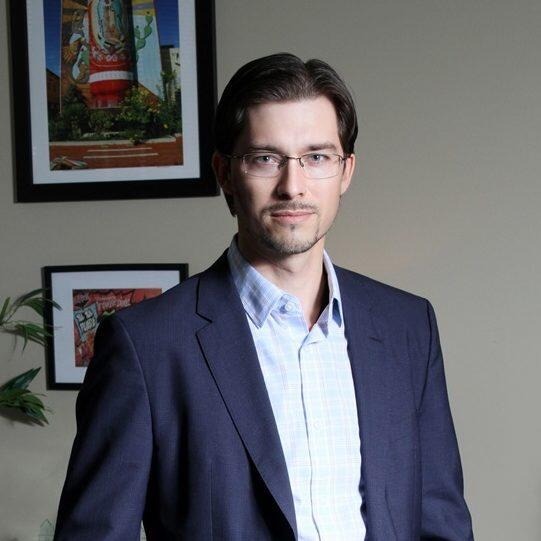 The goal, according to NCN Executive Director Jackson Brossy: "Making sure that Native CDFIs are at the table and not on the menu."
Clearly, Native CDFIs are eyeing a major opportunity to effect lasting economic change within their communities by tapping into the massive new fund. By comparison, the Native American CDFI Assistance (NACA) Program, their main funding source within Treasury's CDFI Fund, this year deployed $16.5 million, a modest bump in funding after being stagnant for years.
"If we're able to get what we think is a meaningful share — 20 percent of that $1.75 billion — we'll be better able to serve Indian Country, provide access to capital, and build up these great financial institutions," Brossy told Tribal Business News, calling Native CDFIs "real points of light" within Native communities.
However, despite hosting Treasury Deputy Assistant Secretary for Community Economic Development Noel Andrés Poyo at its virtual annual policy conference last week, Native CDFI Network knows no more today about the plan for the fund than it did on March 4, when Treasury first announced the program. It also sent a letter to Treasury Secretary Janet Yellen on Oct. 7 requesting to be consulted, but has not heard a response back from the agency.
In its original announcement, Treasury said the Emergency Support and Minority Lending Program was aimed at expanding lending, grant making and investment activity in low- and moderate-income minority communities "and to minorities that have significant unmet capital or financial services needs." The program would offer "a combination of grant capital and technical assistance that target communities impacted by the pandemic."
Treasury initially said it expected to open the program "by early summer 2021," a goal it clearly missed as fall is now quickly giving way to winter.
In Treasury's defense, Brossy offered that the agency itself has been tasked with distributing more funding than ever with relief programs like the CARES Act and American Rescue Plan Act, "so they're dealing with more work as well."
At the NCN conference, Andrés Poyo acknowledged Native CDFIs "are in a moment" right now as they see the potential windfall with the funds and the chance to do good in their communities.
"The amount of capital flowing into Indian Country is historic," Andrés Poyo said.
He encouraged Native CDFIs to "tell the story and show the impact" not just of the grant funding they receive, but also how they've been able to transform their communities and "reach beyond private sector capital."
"This is a new opportunity to tell your story," Andrés Poyo said, noting that the Biden administration offers "a new ear to hear it."
"We want to be a partner with Native CDFI Network and in Indian Country in particular," he said.
Still, Andrés Poyo offered no details about Treasury's plan for how it will distribute the $1.75 billion in funding.
"We are in the process of developing that program and we look forward to taking input," he said, while also reinforcing the notion that the program offered "real potential for Native communities."
Andrés Poyo was similarly noncommittal over the idea to create a Native CDFI Advisory Board within the CDFI Fund. Such a move would allow Native CDFIs to communicate directly with the agency "so someone else is not speaking for us," said Pete Upton, chair of the Native CDFI Network and executive director of Grand Island, Neb.-based Native360 Loan Fund Inc.
In an interview with Tribal Business News, Upton said the creation of the advisory board would allow the diversity of Native CDFIs, which face different challenges depending on their region, to give voice to their concerns and help improve the crucial NACA Program.
"It makes sense to have a panel of Native CDFIs to guide the NACA Program," Upton said. "NACA is a program that has worked. To make it work better, the voice of the Native CDFIs really needs to be heard."
Brossy and Upton remain optimistic about Native CDFIs' relationship with Treasury, and both credited Andrés Poyo for showing up and participating in the policy conference.
"We'd like to have a conversation with him in December or January," Upton said. "He seemed open to understanding a little bit more, and I felt he was open-minded."
Added Brossy: "I think they're interested in talking. Actually, I know they're interested in talking and that's the reason they came. So we appreciate that.
"But I think we still have some work to do to make sure we don't get left behind."
Want more news about the $130 billion tribal economy?
Tribal Business News publishes thoroughly reported and well-crafted stories about Native businesses and entrepreneurs, growth and expansion strategies, best practices, economic data, government policy and other relevant business news. Tribal Business News is required reading for tribal council members and leaders of Native businesses, as well as state and federal legislators, policymakers, economic developers, entrepreneurs, bankers, lawyers and anyone interested in doing business in Indian Country.
Sign up for our free newsletter to track Native business and the tribal economy. Or sign up for a premium digital subscription ($99/year or $10/month— cancel anytime) to gain full 24/7/365 access to our business news reporting. Megwetch.