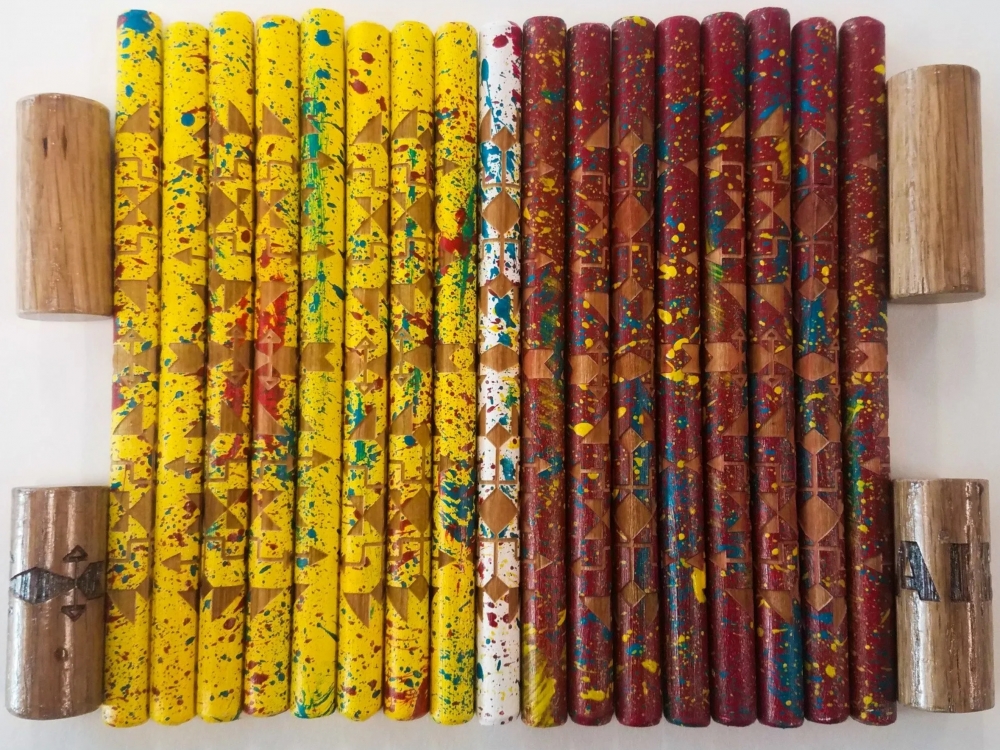 Details

Finance
RAPID CITY, S.D. — Walt Swan Jr. says his "ugly mug" adorns the front of the South Dakota Economic Impact Report from Google because of advice he received from the Four Bands Community Fund.
Swan, a Cheyenne River Sioux tribal member who helps run HeSapa Enterprises LLC, said Four Bands advised him to buy HeSapa's website domain for two years, which helped raise the company in Google's algorithm and improved their online presence.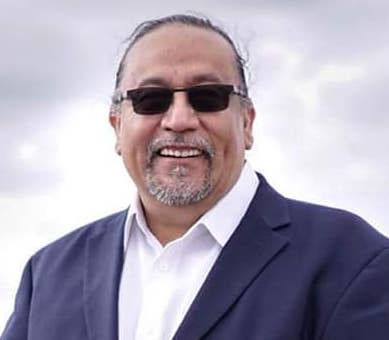 Walt Swan Jr., founder of HeSapa Enterprises LLC. (Courtesy photo)Four Bands Community Fund "has helped us in so many different ways," Swan told Tribal Business News. "We're on the front of that report and that all goes back to that little bit of information."
Founded in 2015, Rapid City, S.D.-based HeSapa Enterprises provides screen printing, engraving, embroidery, knitting, and sand carving services. The business had been a part-time family business, but it eventually expanded twice into the full-time, growing enterprise it is today.
Eagle Butte, S.D.-based Four Bands Community Fund is a Native community development financial institution (CDFI) that provided capital, technical assistance and advice to HeSapa Enterprises that have proven "invaluable" to the business' growth, Swan said.
Native CDFIs play a key role in helping to address the chronic lack of access to capital in Indian Country. Building culturally competent institutions within the communities they serve can address issues ranging from lending to Natives who often cannot offer land collateral to reaching rural communities frequently left out by more traditional banks.
In the case of HeSapa Enterprises, Swan engaged with business development professionals at Four Bands to help the business grow and evolve.
"They helped us with the application to try and get some things started, and we had to go through all the training and courses," Swan said. "We talked about all these things that were significant to us as a business that we didn't even know existed."
Swan pointed to lines of credit as an example. Prior to working with Four Bands and eventually locating a local bank that worked well with HeSapa's business model, the printing company was limited to smaller orders with lower upfront costs.
With Four Bands' technical assistance, Swan learned how to take out lines of credit to help absorb the upfront costs of larger orders that would make a significant return on investment.
Never miss the biggest stories and breaking news about the tribal economy. Sign up to get our reporting sent straight to your inbox every Monday morning.
"When we started to get bigger accounts, it was costing us $2,000 or $3,000 to make some of these. It was hard to get those started," Swan said. "Learning how to secure and then understanding what to do with a line of credit allows us to make bigger purchases for bigger clients, and then make that money back and pay the line of credit and still operate our business."
Swan credits the technical assistance as being as valuable as the initial loan Four Bands provided.
"They've helped with all kinds of things, especially through the pandemic. They told us about grants that were available, and applied it to our loan balance. We started with a hefty loan balance, and now we're paying it off quickly," Swan said. "They had really great insights into what we should do to expand our business, what kind of new equipment we should get."
Swan contrasted his experience with a Native CDFI with his attempts to work with larger banks, where he felt mistreated and unseen. Larger banks' inexperience with Native customers — and a gulf in expectations between the two parties — contribute to credit access issues in Indian Country, as Tribal Business News previously reported.
Swan found many of the banks to be impersonal at best and discriminatory at worst. The larger banks may have "a flashy appeal, but you get in there and it's dog-eat-dog," Swan said. "There's also that racist piece to it, where they see that you're Native and they start you on these lower rungs."
Engaging with Four Bands, however, meant working with other Native Americans who had a better cultural understanding and a stronger relationship with their surrounding communities, Swan said.
"You get to speak to (Four Bands Executive Director) Lakota Vogel," Swan said. "She'll make time. You go in there and she'll come out of her office and talk to you. That's a huge difference."
Swan said he would "absolutely advise" Native entrepreneurs to seek out Native CDFIs like Four Bands while trying to start businesses. Starting out with a Native lender can help set expectations and provide burgeoning business owners with a clearer understanding of how to operate their new venture.
"It's like a lender with a heart — they look out for you. It's not like they just sit around and take your money," Swan said. "That's our experience with Four Bands. They've been really good to us."
--
EDITOR'S NOTE: This story is part of a multi-part reporting series on the role that Native CDFIs play in small business formation and growth in Indian Country. To support this coverage, Tribal Business News received a grant from URL Media Group, a network of BIPOC media outlets, and the Knight Lenfest Local Media News Transformation Fund.