Details

Finance
MILWAUKEE, Wis. — After a year out of work due to a bad injury in 2005, Norman Kitchenakow lost his independent trucking business, his house and all the good credit he'd built up to that point in his life.
Sidelined in a wheelchair by a broken knee, Kitchenakow (Menominee Tribe) watched his life's dream of owning his own truck and being his own boss vanish in front of his eyes. Once he healed up, he took a welding fabrication job for Milwaukee County and spent years working diligently to repair his credit.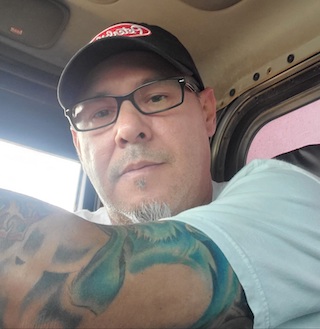 Norman Kitchenakow, owner of NJK Trucking LLC. (Courtesy photo)"When I say my credit was trashed, I don't think anybody would've touched me," Kitchenakow told Tribal Business News.
As Kitchenakow built back his credit, he got the itch once again to start an independent trucking business. A couple of calls to his tribe led him to connect with First American Capital Corporation, a Native community development financial institution (CDFI) based in the Milwaukee suburb of Hales Corners. There, he linked up with the late Craig Anderson, the organization's co-founder, to discuss his plans to get back into trucking.
"When I originally went in there, I told Craig what my credit rating was and he was like, 'Well, that's what we're here for is to help community members that are unfinanceable. We give them a second chance,'" Kitchenakow said.
Working with First American Capital Corporation for technical assistance, Kitchenakow went deep into the details of developing a thorough business plan that outlined his path forward to starting his own business, NJK Trucking LLC.
"It was quite a long process, but it was as much to help me understand what I was getting into as it was for them to know that I knew what I was getting into," he said, noting that he learned a lot about business ownership by going through the process.
"The paperwork is important when it comes to business. Not that I didn't know that already, but it actually did make me really look at the fine details of the business and come up with a better plan from what I had previously when I was in business. … As much of a pain in the ass as the business plan is, it is such a big help. That's one of the biggest things that they ask you to do, but it's also the biggest thing that's going to help you."
Kitchenakow worked with First American Capital Corporation to purchase his first truck in 2018. Today, he owns a tractor-trailer with a dump trailer that he uses to haul aggregates and bulk materials for various customers in Wisconsin and out of state.
Never miss the biggest stories and breaking news about the tribal economy. Sign up to get our reporting sent straight to your inbox every Monday morning.
But First American Capital Corporation's help didn't stop once Kitchenakow signed the initial loan documents. He's worked with the Native CDFI for several loans now, and the team currently is assisting him in the pursuit of a disadvantaged business enterprise (DBE) designation to help NJK Trucking better access work with local governments.
He's simultaneously applying for DBE certifications out of state to potentially pick up larger jobs alongside the company whose aggregates he typically hauls.
"The first application is a pretty long process. There's just an ungodly amount of documents that they want uploaded," Kitchenakow said. "The reason why it is so difficult to get your DBE is a deterrent: People that aren't serious about it aren't going to apply for it. They're not going to go through the whole process."
As well, Kitchenakow is working with executives at First American Capital Corporation to expand his business with another truck and trailer. He said his business plan for NJK Trucking included eventually adding additional trucks, a step that he got serious about after a friend turned him on to an opportunistic deal for some used equipment.
Kitchenakow credited the entire team at First American Capital Corporation for going above and beyond in helping him find ways to grow the business.
As well, adding trucks also fits in with NJK Trucking's pursuit of the DBE certification.
"With me having one truck, having that DBE really isn't very beneficial for me, but with me starting to expand, I could start bidding on some of the work for the city of Milwaukee, for the County of Milwaukee, for (the Department of Transportation), that type of stuff," he said. "They want you to bid on all of the trucking, not just one truck's worth. The more trucks you have the easier it is for you to get that type of work."
Kitchenakow hopes one day to grow the business to the point that he could open a northern Wisconsin location near the Menominee Indian Reservation in Keshena so he can help train younger Native Americans to drive and offer them a path to decent employment.
"Or if they don't want to work for me, they go somewhere else. But that was my goal, to give some kids some hope to do something other than what they have going on up there," he said.
Kitchenakow credits the assistance First American Capital Corporation has provided at every step of the way for helping position him achieve success with NJK Trucking.
"Without them, I would've never been able to get back into business. To be honest with you, I think I would still be working for another employer," he said. "The thing about First American Capital Corporation is they are so willing to help people out. If you're serious about it and it is a good thing for you to be doing and there's a strong possibility of success, they'll go 100 percent to help you out to try to get you there."
--
EDITOR'S NOTE: This story is part of a multi-part reporting series on the role that Native CDFIs play in small business formation and growth in Indian Country. To support this coverage, Tribal Business News received a grant from URL Media Group, a network of BIPOC media outlets, and the Knight Lenfest Local Media News Transformation Fund.
This story was updated from its original version to correctly identify First American Capital Corporation.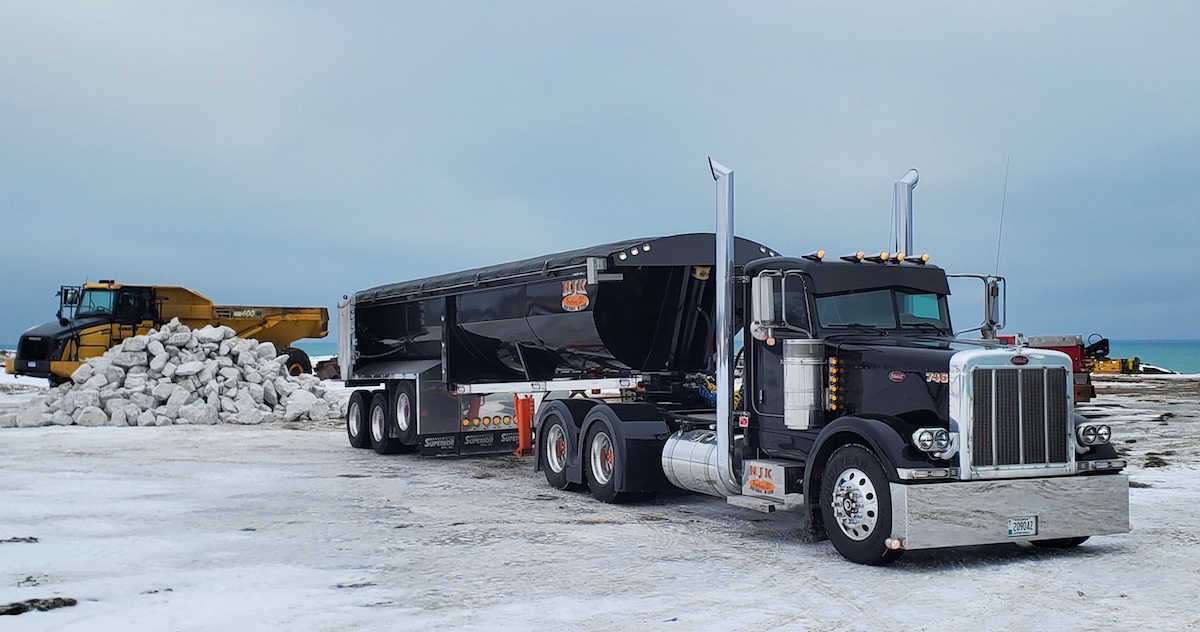 Norman Kitchenakow worked with First American Capital Corporation to start NJK Trucking LLC and buy his first truck in 2018. (Courtesy photo)