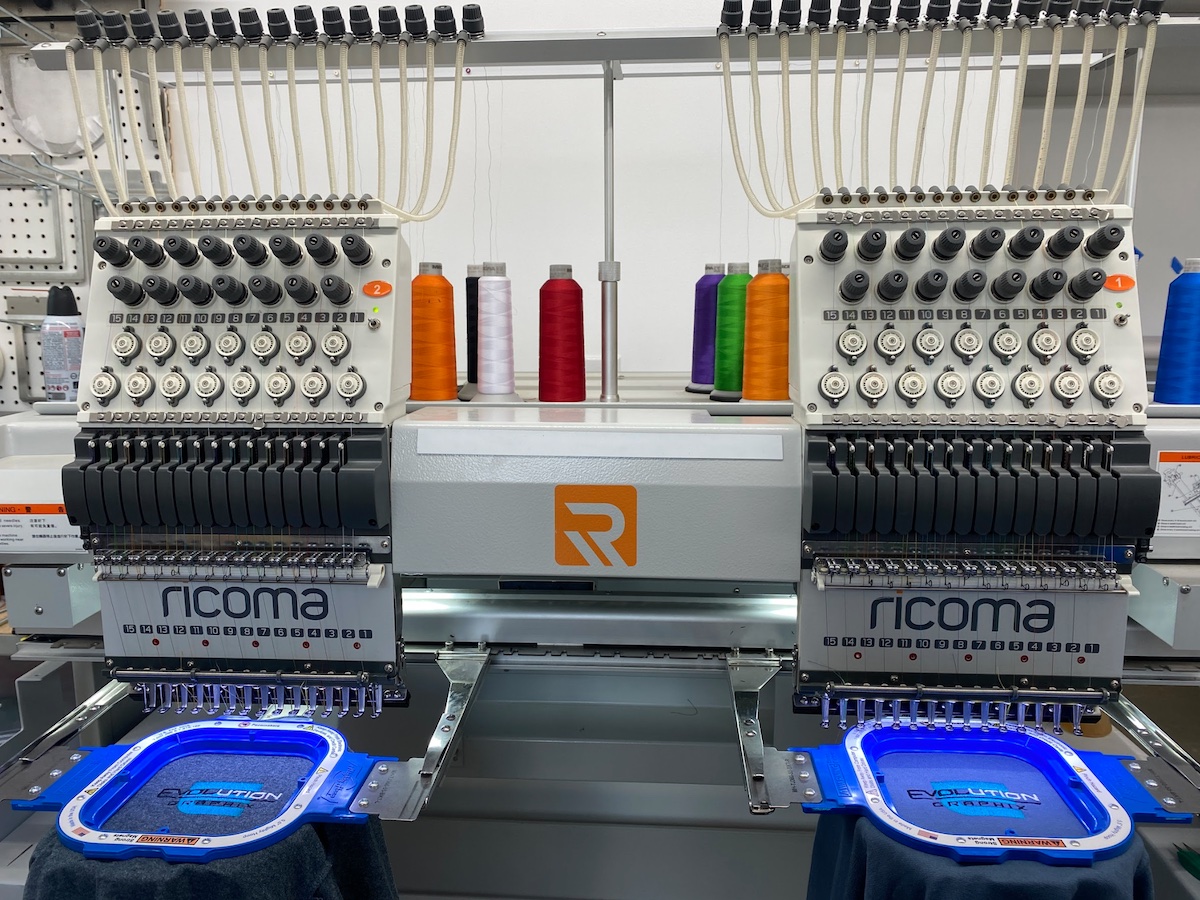 Details

Finance
HERMON, Maine — When it came time for civil engineer Troy Devoe to expand his screen printing hobby into a full-time business, he turned to a familiar financial adviser for help.
The Passamaquoddy Tribe member previously worked through Four Directions Development Corporation in 2004 to buy his house in Hermon, Maine, about 10 miles from Bangor. He knew the Orono, Maine-based Native community development financial institution (CDFI) also helped Native entrepreneurs start and expand their businesses, so he reached out to see if they could help him get the financing he needed to translate Evolution Graphix LLC into a full-time business.
"I had a little shop in my garage. When we decided we wanted to actually go into this type of business full bore and really give it a shot … I talked to Four Directions to see if we could get a loan to build a bigger building," Devoe told Tribal Business News.
Never miss the biggest stories and breaking news about the tribal economy. Sign up to get our reporting sent straight to your inbox every Monday morning.
The bulky printing equipment, vinyl cutters and embroidery machines Devoe and his fiance needed to ramp up Evolution Graphix's business required a dedicated facility.
"We were full. There was no other room," he said.
Devoe picked up the idea behind Evolution Graphix a few years ago while on a weekend motorcycle trip to Old Orchard Beach in southern Maine. There, he observed how the local shops would make custom screen printed shirts on demand for visitors to the tourist area.
Seeing a business opportunity, Devoe went back to school while working full-time at the Maine Department of Transportation to earn a one-year certificate in graphic design from Eastern Maine Community College.
"I took that step to further my ability to do what I wanted to do," Devoe said.
Still working as a full-time civil engineer, Devoe went on to register his LLC in 2017 and added various pieces of equipment to the growing business. Still in the hobby phase, Devoe designed and made shirts mostly for friends and acquaintances who had ideas for quick projects.
"From there, I just continued, and we've grown it slowly," he said. "We've taken our licks learning stuff and things like that, messing up, making mistakes as you go. But like any growing business, we just kept pushing forward and we're doing pretty well right now."
As Evolution Graphix itself evolved, Devoe found himself bitten by the entrepreneurial bug and decided to pursue the business full time. His main constraint was a lack of space.
Working with Four Directions, Devoe secured a $50,000 loan toward building a 30-foot by 60-foot shop. The building, which opened last November, also has an upstairs area over half its footprint to give him additional room to grow and expand.
"I needed this building," he said. "If we wouldn't be able to get the building up, then we wouldn't be where we're at. We'd still be doing the same couple of things we did and be very small production."
The company cut its teeth with orders from local fraternal groups including the Shriners, Masons and the Widow Sons motorcycle club, all of which Devoe was a member. He's since expanded into serving other lodges, and through word of mouth and search engine optimization has picked up orders from small businesses in the area.
Today, with the added space and additional equipment, Evolution Graphix also has ramped up to accommodate larger orders, with runs of up to 400 pieces. The company has expanded its capabilities in embroidery, sublimation, and laser cutting and etching, working with materials ranging from tumblers to wood items to leather, in addition to the typical shirts and hats.
Devoe also branched out into other customized products, including cornhole boards and bags.
"I'm in the process of making some Native shirts and designs. There's a shop over in Old Town that sells Native stuff and I've worked out a deal with them to put some of my stuff over there, which is right next to Indian Island," Devoe said, noting that he's also adding a dedicated space on the Evolution Graphix website to sell the products.
One differentiating factor for Evolution Graphix is the personal touch when working with clients and the company's quick turnaround time, he said.
Devoe credits receiving the loan from Four Directions and building the new facility for the company's growth.
"They were willing to look at what I wanted to do and work with me to get that," he said. "We got a business plan together. They helped me with the direction to get that together, and they were actually interested in what I wanted to do.
"I think it's a little bit of a slower process than if I had gone through a bank, but they're right there to work with you all the way through it and help you out with any questions. They pointed me in the direction to help get a business plan and different things that I needed."
A consummate entrepreneur, Devoe already has his eyes set on the next phase of the business, where he'd be able to step out from running the day-to-day production, begin employing people and then oversee the business while he pursues another passion in real estate.
With Evolution Graphix, he hopes to create something lasting that his children could one day take over.
"I'm always looking to do something to expand," Devoe said. "For my kids, I want to make a business that they can carry on in and hopefully they'll work in and I'll leave them something behind, which is something that I never had."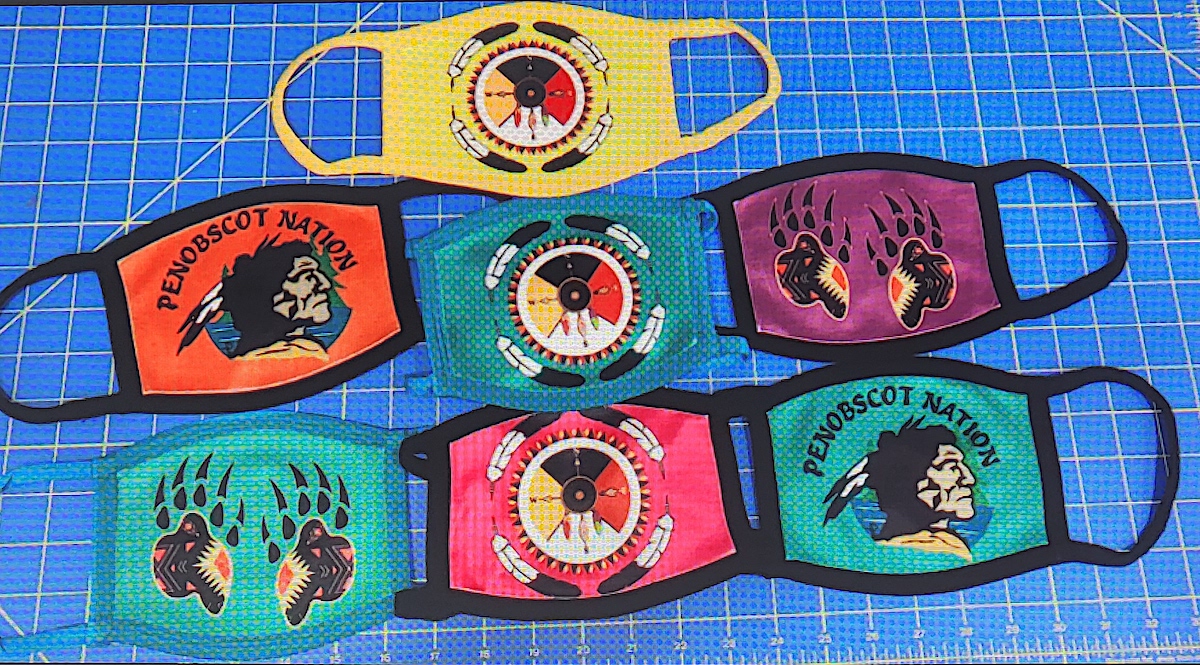 Evolution Graphix is launching a line of Native themed products. (Courtesy photo)
--
EDITOR'S NOTE: This story is part of a multi-part reporting series on the role that Native CDFIs play in small business formation and growth in Indian Country. To support this coverage, Tribal Business News received a grant from URL Media Group, a network of BIPOC media outlets, and the Knight Lenfest Local Media News Transformation Fund.