Even with a 30-percent increase in allocated funding, the Treasury Department will fail to meet the demand from Native community development financial institutions for the next fiscal year.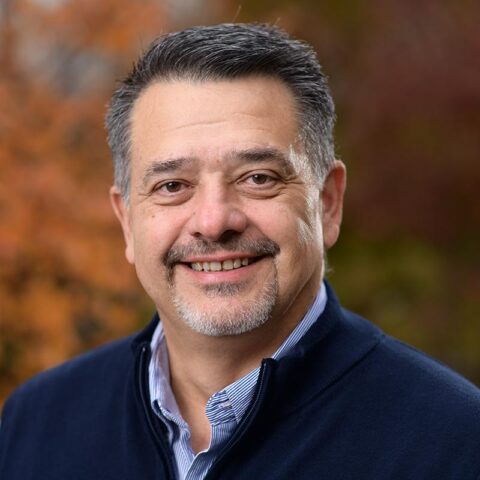 According to figures released last week by Treasury's CDFI Fund, Native CDFIs submitted $32.4 million in requests in the latest round of funding under the Native American CDFI Assistance (NACA) program, one of the main sources of funding for the lending organizations.
The demand well outstripped the $21.3 million Congress appropriated for the NACA program in the Consolidated Appropriations Act of 2022, which set the budget for the program's 2023 fiscal year.
In the latest round, 29 Native CDFIs submitted overall requests for $25.5 million in financial assistance awards. As well, 19 Native CDFIs asked for a combined $2.7 million in technical assistance funds, and another 15 organizations requested $4.2 million from NACA's persistent poverty county awards.
In a statement, the CDFI Fund said this round had the largest number of Native CDFIs ever to apply for NACA program awards.
Noting that this round of funding was "oversubscribed quite a bit," Native CDFI Network board chair and interim executive director Pete Upton said the demand for capital under the NACA program only tells part of the story. Various research from the Federal Reserve Bank of Minneapolis, Oweesta Corporation and Native CDFI Network has demonstrated a gap of about $88 million in loans that aren't funded on an annual basis because of capital constraints, he said.
"We need $50 million annually to really fulfill the need for capital in Indian Country," Upton told Tribal Business News, referring to the federal NACA program allocation. "What's happening here is as the need increases and as we deploy the funds, we're developing a very successful ecosystem, which naturally only breeds more demand for access to capital."
Along those lines, the Native CDFI Network set a policy priority this year of advocating for a minimum of $30 million to $50 million annually in Congressional appropriations for the NACA program.
"Native CDFIs have been very successful in what we've accomplished with low delinquency rates," Upton said. "It's a successful program, and just more and more Native citizens are demanding access to capital, whether it be for small business, whether it be for home mortgages, consumer lending and things of that sort."
The oversubscribed NACA program also only tells part of the story for the CDFIs as a whole. The CDFI Fund reported that 719 organizations requested a combined $577.9 million in awards, nearly three times the amount of available funding. This was also the most CDFIs to ever submit requests in a single round, according to the fund.
Never miss the biggest stories and breaking news about the tribal economy. Sign up to get our reporting sent straight to your inbox every Monday morning.
Applicants in the CDFI Fund's general program and NACA program are headquartered in 49 states, the District of Columbia and the U.S. Territory of Puerto Rico.
"With more than 40% of all Certified CDFIs applying for Financial Assistance or Technical Assistance funding this year, and an additional 128 organizations requesting Technical Assistance awards, the demand for CDFI Program and NACA Program resources has never been higher," CDFI Fund Director Jodie Harris said in a statement. "This historic level of demand underscores the critical need for capital and credit in distressed and underserved communities across the nation.
"CDFIs play a pivotal role in delivering loans and investments needed to support the nation's ongoing community revitalization efforts."
Native CDFI Network's Upton, who also serves as executive director of the Grand Island, Neb.-based Native360 Loan Fund Inc., credited the CDFI Fund and Director Harris for "really supporting Native communities." That strong working relationship gives him hope that Native CDFI Network's advocacy is working, as well as reinforces the need to keep talking about the successes member organizations have had in effecting positive change in Indian Country.
Upton noted that Native CDFI Network has started highlighting those positive stories in its weekly e-newsletter to keep the successes and the funding need front and center for stakeholders.
"As we advocate, we need strong and compelling stories to really move the needle to the $30 million to $50 million level," Upton said. "We were really happy to get the 30-percent increase this year, but we need to continue to work hard every day on advocating and trying to develop new partners in Indian Country."