Private investment in Native businesses and tribal economies largely centers on one resource: data.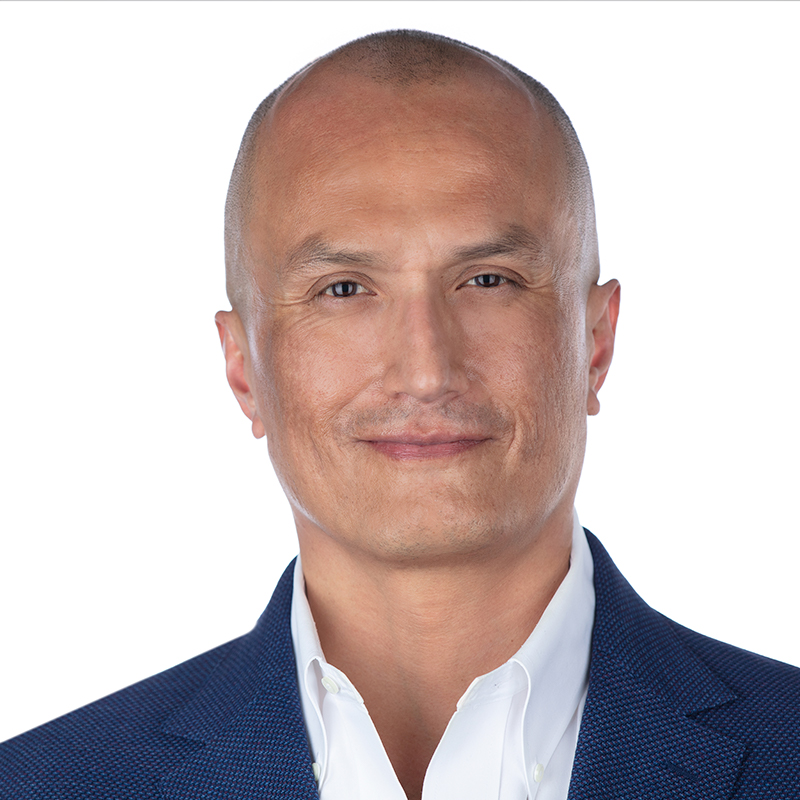 That's according to Dawson Her Many Horses, head of Native American finance at Wells Fargo, who notes that longstanding accessibility issues and a fragmented financial landscape have created "invisible economies" on tribal reservations. The invisibility of tribal economies, in turn, has stymied investor interest in supporting those communities.
"When we look at opportunity, it's usually based on data or where folks see opportunity, and if we don't have data about tribal economies or tribally owned businesses, we're going to be invisible," Her Many Horses told Tribal Business News. "If we want more investment in Indian Country, we need to make the business case for it."
A new report by San Francisco-based Wells Fargo and Boston Consulting Group, titled "Indian Country's Once-In-A-Seven-Generation Opportunity," centers data gathering in many of its suggestions for building tribal economic resilience.
The report's authors contend that since many tribes are not legally required to disclose their earnings or financials, Indian Country has many data gaps that often inhibit potential investors. Because of that data gap, private investors, commercial banks and venture capitalists end up with little to no information to use in their decision making, and often don't extend the same opportunities to Indian Country as they do to other groups.
The lack of data also poses other challenges in trying to address credit deserts in Indian Country and the well-documented digital divide between rural tribal communities and other areas, Her Many Horses said.
"If you try to do research on tribal economies, you're not going to find much data. Tribal economies are invisible," Her Many Horses said. "The data piece is probably the piece that sticks out the most. That's the one that's very, very actionable."
Her Many Horses conceded that data sovereignty remains an important concept for tribes, but pointed to the National Indian Gaming Commission as a way of aggregating and sharing data without invading individual tribes' privacy.
The NIGC's data gathering could serve as a model for a larger effort to support private and commercial investments.
"If you look at their data, they've been posting it since 2000, and the data is aggregated and available nationally and broken out into regions, but it's done in a way that protects individual casino confidentiality," Her Many Horses said. "We want to elevate and amplify opportunities in Indian Country, but we want to protect individual tribal data."
Never miss the biggest stories and breaking news about the tribal economy. Sign up to get our reporting sent straight to your inbox every Monday morning.
Casey Lozar, director for the Center for Indian Country Development at the Minneapolis Federal Reserve Bank, said in a prior Tribal Business News story that Native communities often function as "data deserts."
The Center expanded its data gathering initiatives in February of this year, aiming to translate more in-depth data gathering into workable information for tribal leaders and federal and state policy makers.
"While we have been working over the last six or seven years to provide data and data analysis and research on available data that exists in Indian Country, we know that just more and more work needs to be done to address the data desert that exists in Indian Country," Lozar said.
A lack of available data resulted in several issues during the pandemic, such as delaying relief payments sent to tribes or impacting tribal use of Paycheck Protection Program loans.
"Investing in additional data initiatives and relationship development and engagement is always going to be important as it relates to making those evidence-based decisions for tribal leaders and other stakeholders that are touching and influencing tribal economic development," Lozar said.
With the right data, Indian Country could attract private equity and venture capital investors, which in turn could support many of the projects that commercial banks cannot finance, according to Her Many Horses, who also serves on the Leadership Council for the Center for Indian Country Development.
"The way our commercial bank works is that we're cash flow lenders. Oftentimes, tribes have new projects that don't necessarily generate revenue. (For) the national banks, that's not part of our business model. We work to finance and support existing businesses," he said. "That's where venture capital and private equity comes in, funding those types of businesses."
The additional funding could also help to unlock a key component of economic resiliency: diversification.
Her Many Horses said a Wells Fargo analysis found that many tribes relied on "volatile" industries, such as gaming and tourism, that remain vulnerable to future economic shocks.
Many tribes already focus on diversification with forays into federal contracting, agricultural pursuits, and energy projects, for example. Expanding the kinds of capital available in Indian Country could provide even more opportunities, Her Many Horses said.
"I think everybody recognizes that, as a community, many of our tribal nations rely on industries that are susceptible to downturns in the economy," he said. "We need to do things to protect the income that tribal governments receive from these businesses, so they can continue to provide services that their members need."
While tribes must focus on generating revenue to fill in the gaps left by federal funding to provide services to members, the Well Fargo report offers ways that tribes can prioritize where to find their best opportunities via new investments.
The report encourages tribal officials to compare their communities to a set of 10 "archetypes" based on location and population levels, and then provides opportunities and priorities for those communities based on Wells Fargo's analysis.
Potential forms of diversification could include leveraging special opportunity zones and new tax benefits for attracting new investors, building intertribal (and public-private) partnerships, and seeking out funding for sustainable energy and food projects.
For large, primarily rural tribal areas, the report recommends prioritizing sustainable energy, seeking carbon credits and developing broadband opportunities.
According to the report: "Building the long-term economic resiliency of Indian Country requires focused and concentrated action on many fronts, including the adoption of best governance practices, investing in the collection of better economic data, the construction and reconstruction of critical infrastructure, focusing on broadband and the development of diversified industries, and embracing holistic generational thinking."
The authors said their analysis "confirms and affirms the critical importance of achieving economic resiliency as a financial, cultural, and societal value with deep roots in Native communities."