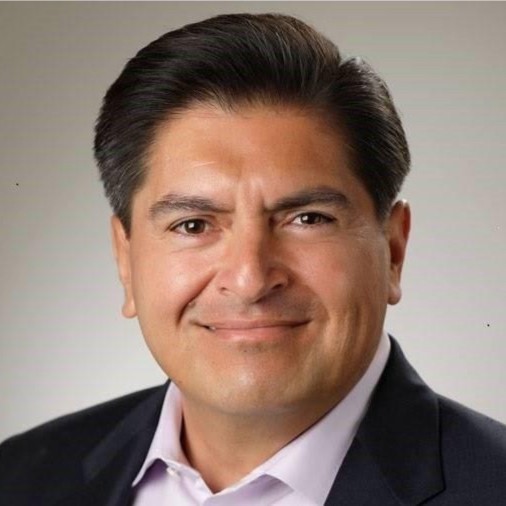 Details

Finance
Earlier this month, the Wells Fargo Foundation launched a $20 million grant initiative to help increase economic opportunities in Native American communities in six states. Dubbed "Invest Native" by the financial giant, the funding will be dispersed to Native-led organizations in Arizona, Montana, New Mexico, North Dakota, South Dakota, and Wyoming.
Never miss the biggest stories and breaking news about the tribal economy. Sign up to get our reporting sent straight to your inbox every Monday morning.
The foundation has already provided roughly $1.5 million to three Native Community Development Financial Institutes (CDFIs), and intends to broaden that umbrella to include more organizations over two years. The three institutions that received the initial funding include Kyle, S.D.-based Lakota Funds; Native Community Capital, which has offices in Arizona and New Mexico; and Eagle Butte, S.D.-based Four Bands Community Fund.
Tribal Business News caught up with Jeff Rios, senior vice president and rural strategy leader for Wells Fargo, about the Invest Native initiative and what the bank hopes to accomplish through its work in Indian Country.
This interview has been edited for length and clarity.
What led Wells Fargo to offer these grants?
Wells Fargo has been investing in Indian Country for over 60 years. In 2017, we launched investments to support relationships in Indian Country and to support areas we found needed support. Those investments ended in 2022. This new investment is a continuation of that.
What kind of work are you hoping to accomplish with this funding?
It's very specific and targeted work. We're focused on six states, and that's not an accident. [We're focused on] people's homes, people's small businesses, people's access to financial health, and also climate issues. These are issues that not only the country faces, but they stand out even more in tribal communities. On reservations, you may not have access to organizations that can finance a small business, help you afford housing, or provide financial education.
What's ahead for Invest Native? With that $1.5 million already distributed, what do your next grants look like?
The projects that are ahead are a lot of the exciting part. We have tens of millions of dollars we're going to put into the community in the next two years. The great news, and something that we're very proud about, is that we have relationships with groups who are going to benefit already. Some of these groups, we hope to explore relationships with CDFIs to see how we can help them scale their work, be more efficient in their work, whether that's investments in technology or infrastructure, and capacity building.
Native CDFIs play an outsized role in providing access to capital in Indian Country, don't they?
Invest Native was inspired by the work of these coalitions of organizations and tribes. The majority of these organizations are Native CDFIs. Those that received our initial three investments are fiscal sponsors for the coalitions.
These are so incredibly important in Indian Country — it's these CDFIs that are often in areas where there may not be banks. They are lending money for homes in places that may not have traditional banking or traditional loans. That's why we consider Native CDFIs in particular so critical to Natives and families not just on-reservations, but also off-reservations.
So you're sort of infusing local work with new capital?
We met with these groups focused on home ownership or small businesses. We thought, "These folks are already working together, moving forward together — how can we support this collaboration by investing in the entire group, so they can have more prosperous meetings?" They need staffing, they need support — that's how these coalitions are supporting their members.
What was the thought process behind that approach — working through local organizations like that?
There's a lot that we don't know, so working with Enterprise Community Partners, they're going to help us scope out the six states, look deeply at the ecosystem, and find out which of those we can invest in that may have the most ready opportunities to take their work to the next chapter - helping more families, more small businesses, lifting up more in their communities.
Will any of this work be guided by a recent report by Wells Fargo on credit access in Indian Country?
It's not really a case of cause-and-effect — Invest Native has been in the works for more than a year, and so really we were working on these two separate projects at the same time.
However, the report did shed some light on issues affecting Indian Country. I think what we learned there will have an impact on what we do.
What made you select the six states where Invest Native will operate?
We looked where there was already a lot of momentum. We obviously have great physical branch distribution on Native lands there. They're also among the states with highest Native populations.
What about elsewhere?
There's a lot of wonderful work happening in Alaska, and Washington, and other states, and we're also going to continue investments there that we've had in the past. I consider this a play space initiative where we're going to do a deep dive, and hopefully take the learnings we get from this very focused approach and take what we're doing here and apply it to other states.
When you open grantmaking opportunities, what will your criteria be for applicants hoping to receive support? Do you have a timeline for opportunities?
We are still working through the parameters. I do expect that we will probably put a first round of grants out in the May-June time frame.
I leave a little wiggle room for that because it might be sooner or might be later. I know we definitely want to have the $20m granted before 2024, but we want to make sure we're moving as fast as we can but as slow as we must, so that we not only have a good scoping, but good planning as to what organizations we're going to invite to apply, and that we're very thoughtful throughout the process.
What kind of impact are you hoping to make with this in Indian Country?
This is a Wells-Fargo initiative, but one of the goals is that we can bring others in, whether it's other corporations or other foundations. There's a lot of exciting work in Indian Country being done, and this could advance the field and bring other corporations in to invest in ways.
Want more news about the $130 billion tribal economy?
Tribal Business News publishes thoroughly reported and well-crafted stories about Native businesses and entrepreneurs, growth and expansion strategies, best practices, economic data, government policy and other relevant business news. Tribal Business News is required reading for tribal council members and leaders of Native businesses, as well as state and federal legislators, policymakers, economic developers, entrepreneurs, bankers, lawyers and anyone interested in doing business in Indian Country.
Sign up for our free newsletter to track Native business and the tribal economy. Or sign up for a premium digital subscription ($99/year or $10/month— cancel anytime) to gain full 24/7/365 access to our business news reporting. Megwetch.