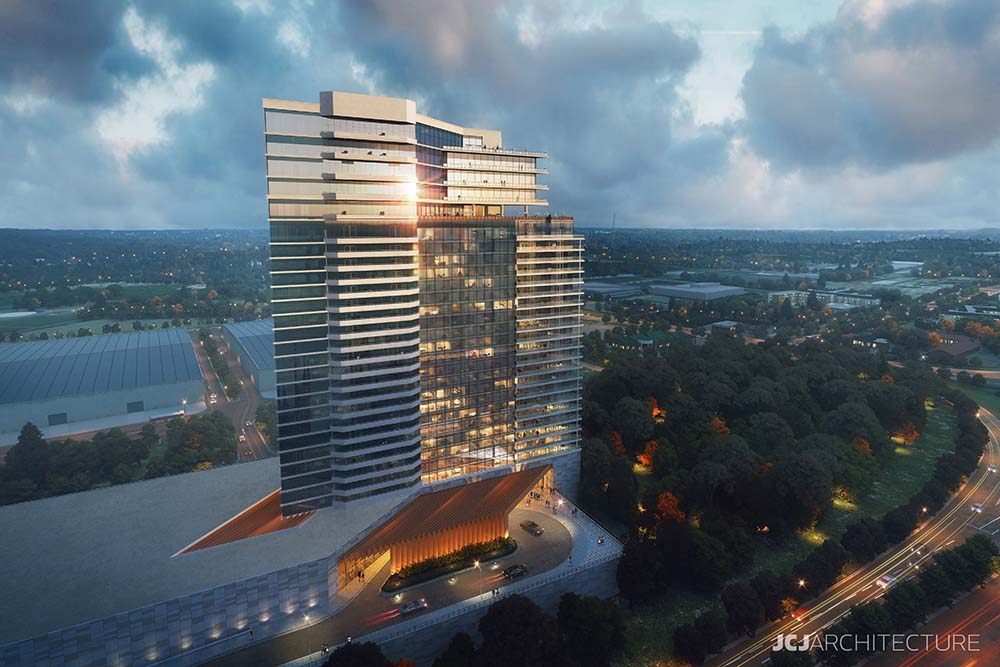 Details

Gaming
RICHMOND, Va. — The Pamunkey Indian Tribe of Virginia has submitted a proposal for a second resort and casino, this time in the city of Richmond.
The tribe's site sits on the southern end of the city along I-95, and includes two parcels of land totaling 24.5 acres. The proposed $350 million design would include a 300-room full-service hotel, conference rooms, multiple entertainment areas for shows and concerts, and a casino with 75 table games, 2,000 slot machines and a sportsbook.
The tribe estimates the proposed Pamunkey Resort and Casino of Richmond would accommodate 5.3 million visits annually, with 67 percent of visitors coming from outside the city.
The Pamunkey Tribe's plans were one of four submissions in response to a request for proposals from the city of Richmond, which has licensure to build one casino within city limits following Virginia's passage of the Casino Gaming Law in 2020.
The other three proposals come from the Cordish Companies, Bally's Corp., and a partnership between Urban One and Peninsula Pacific Entertainment. The Pamunkey Tribe's proposal is the only one from a Native American tribe.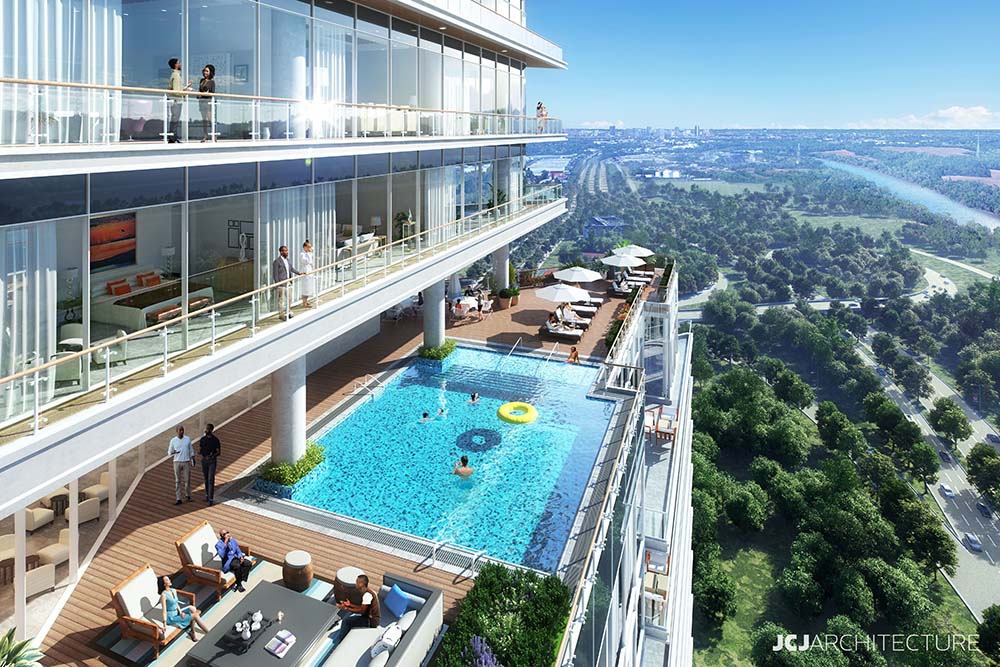 Courtesy photo.
Tuesday's announcement comes on the heels of the tribe's successful bid for a casino in Norfolk. Voters in November overwhelmingly approved a proposed $500 million resort and casino, one of four successful gaming referendums in the state.
Richmond voters will also have a referendum in November on whichever casino development plans the city chooses.
Jay Smith of Capital Results, a consulting firm that represents the Pamunkey Tribe, said getting both the Norfolk and potentially the Richmond casinos up and going was critical for "finally" providing long-needed services to tribal members.
"It means better health care, more educational opportunities, better housing, things the tribe and its members have long gone without," Smith said. "Their reservation still doesn't have high-speed internet that's reliable. By venturing into business and economic development opportunities, it's going to address many of those issues."
Both the Norfolk and Richmond casino proposals stand on privately owned tribal land, rather than land held in trust, as is typical for most tribal casinos. Proposing casinos on private lands offered the tribe a potentially speedier approval process when compared to having to navigate the land-into-trust process with the federal government, Smith said.
As well, operating a taxable commercial casino venture could also help the tribe to more easily gain favor with local governments.
"With a commercial venture, the tribe purchases the land. It is still taxed, and then the state has imposed a gaming tax on casino gaming revenue," Smith said. "It's much more like a typical business."
By going the private route, the Pamunkey Tribe avoids a potentially drawn-out process of putting land into trust, Smith said.
"From the standpoint of the speed at which it could get approved, it's simply a much faster process to put a proposal in now to be done and approved by November," Smith said.
Local and state governments also stand to benefit from the arrangement. Per Virginia Casino Gaming Law, gaming revenues are taxed at a rate ranging from 18 percent on revenues up to $200 million, 23 percent on revenues between $200 million and $400 million, and 30 percent on revenues above $400 million.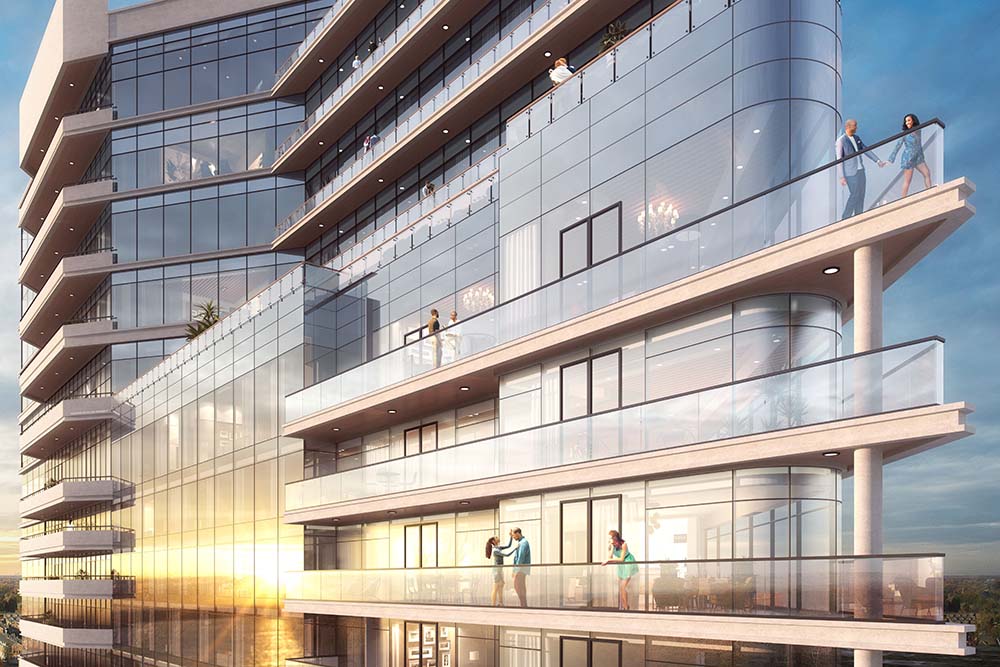 Courtesy photo.
As private businesses rather than traditional tribal entities, both the Norfolk and potential Richmond casinos would be subject to the tax. Norfolk could collect as much as $30 million in gaming tax revenue from its casino, according to prior Tribal Business News reporting.
Generating revenues and jobs for everyone, not just tribal members, was part of the goal of building a Richmond casino, Chief Robert Gray said in a statement.
"The Tribe couldn't be more excited about this proposal to bring world-class gaming and entertainment to Richmond," Gray said. "We are committed to the community and will reinvest into the City to make it even stronger. Our passion for lifting all communities stems from our own history of being denied opportunities. This isn't just about gaming; it's about making a better life for Richmonders through new career opportunities and by providing the resources to tackle the challenges facing the City."
As well, that philosophy of bringing opportunities to under-served people carries through to the planned hiring practices at the Richmond casino, where the tribe aims to source 50 percent of their workforce from minority communities.
"They want their workforce from the restaurant and kitchens all the way to management to reflect the community, and I think that stems from their own history of often being left out of these types of opportunities," Smith said.
All of the tribe's plans hinge on the city selecting the Pamunkey Tribe as its partner to build a new Richmond hotspot. A decision is expected by June.
"The city will be making a decision on which one to go with," Smith said. "We're optimistic."
Want more news about the $130 billion tribal economy?
Tribal Business News publishes thoroughly reported and well-crafted stories about Native businesses and entrepreneurs, growth and expansion strategies, best practices, economic data, government policy and other relevant business news. Tribal Business News is required reading for tribal council members and leaders of Native businesses, as well as state and federal legislators, policymakers, economic developers, entrepreneurs, bankers, lawyers and anyone interested in doing business in Indian Country.
Sign up for our free newsletter to track Native business and the tribal economy. Or sign up for a premium digital subscription ($99/year or $10/month— cancel anytime) to gain full 24/7/365 access to our business news reporting. Megwetch.