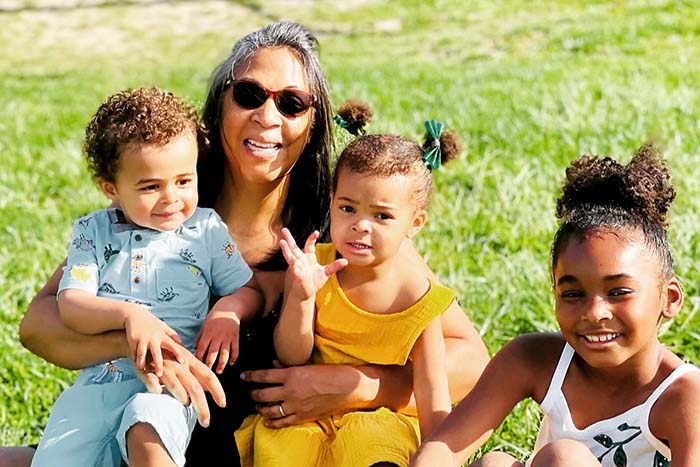 Details

By

Jenna Kunze

Health Care
MASHANTUCKET, Conn. — The Mashantucket Pequot Tribal Nation has started a new partnership aimed at helping to reverse type 2 diabetes in its people, while simultaneously saving the tribe's health care system and patients thousands of dollars.
That's thanks to a new partnership between the Mashantucket Pequot health plan and Virta Health, a fully remote diabetes clinic that works in tandem with medical providers licensed in every state. With the programming, tribal patients and the tribe's non-Native employees and their dependents receive diabetes care through personalized nutrition guidelines that bring them back to their traditional diets.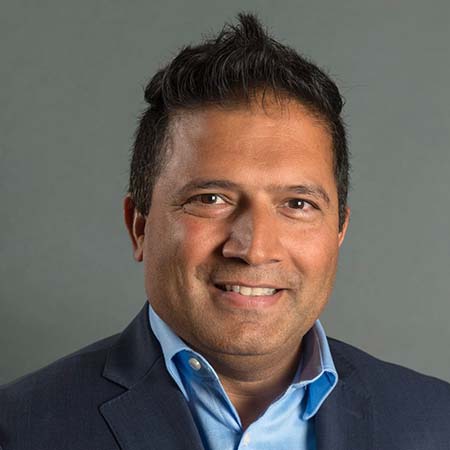 Dr. Setu Vora (Courtesy photo)"We heard loud and clear from the tribal elders and other younger tribal members that diabetes is something that they feel burdened with and they were looking for different options," said Dr. Setu Vora, chief medical officer at Mashantucket Pequot Tribal Nation Tribal Health Services.
Indeed, Native Americans suffer from the highest rates of type 2 diabetes of any ethnic group in the country, which also increases their risk of heart disease, cancer, stroke and kidney failure.
Through the partnership with Virta Health, some members have been able to reverse that trend, meaning that "people are able to stabilize their blood sugar, so return it to normal, while also actually eliminating or reducing medications," Vora said.
Virta Health works with patients to create personalized plans that fit their individual dietary preferences. The process takes place entirely virtually, with clinicians connecting with patients on the Virta smartphone application.
For some residents, the results have been life changing.
When 55-year-old tribal elder Heather Mars-Martins (Narragansett Tribal Nation) was diagnosed with type 2 diabetes in 2003, she was shocked, despite the prevalence of the chronic illness across Indian Country.
"Diabetes runs in my family and my tribal nation — it's very prevalent, unfortunately — but my parents had four children and they raised us off the land," Mars-Martins told Tribal Business News. "I didn't remember buying meat in a supermarket until I was leaving for college. There was a strong emphasis to eating off the land as a means to avoid what has befallen so many."
Very quickly, Mars-Martins said her doctors prescribed insulin. She began taking as many as six shots a day, and gradually gained 30 pounds.
Although Mars-Martins is from a sister tribe in Rhode Island, she's able to get health services from Pequot Health Care, owned by the Mashantucket Pequot Tribal Nation. The health care center offers programming, such as Virta Health, to tribal patients and the tribe's non-Native employees and their dependents.
Mars-Martins was one of 74 tribal and team members that began Virta Health's pilot program two years ago. In the past 12 months, the Mashantucket Pequot Tribe has reported that 93 percent of patients saw a reduction in their blood sugar levels by an average of 1.7 percent. Just a 1-percent drop in blood sugar levels equates to an almost 45-percent reduction in the risk of cardiovascular events, according to Vora.
Some patients, like Mars-Martins, have stopped taking insulin almost entirely in favor of a healthy diet of traditional foods.
"My diet mirrors what the diet was of my ancestors," Mars-Martins said.
She avoids processed foods like white flour and sugar, and substitutes almond or coconut flour into her diet. In her first two months on the program, she transitioned completely off her fast-acting insulin. In two years, she's lost 30 pounds — a return to her pre-diagnosis weight — and increased her energy levels through her new nutrition plan and exercise. She still takes one slow-release insulin shot a day, but has reduced her A1C by 3 percent.
"I feel like I've been given a new lease on life," Mars-Martins said. "I'm going to be wise about it and follow the direction and guidance and wisdom of the many people that came together to try to free me of such a horrible disease."
In addition to Mashantucket Pequot Tribal Nation, Virta Health has also worked with the Chickasaw Nation in Oklahoma since January 2018.
In addition to improved health outcomes, Virta Health has tracked a 72-percent reduction in the tribes' spending on diabetes medication.
"If we can avoid one kidney failure, one ER visit, one hospital stay due to urinary tract infection with sepsis and uncontrolled diabetes, that translates into thousands of dollars in savings," Vora said.
A 1-percent drop in blood sugar level accounts for a $3,000 a year savings per patient for the Mashantucket Pequot's self-funded health clinic, he said, noting the savings are largely from pharmacy costs. That's because the treatment also lessens the risk for other health conditions such as high blood pressure, thus reducing the costs associated with medications to manage those conditions.
In the case of Mars-Martins, she saw a personal savings of around $1,500 in co-pays for her insulin, she said.
Vora maintains that type 2 diabetes is largely a result of the effects colonialism brought to Indian Country. Likewise, its reversal represents a reclamation of health, culture and lifestyle.
"In Indian Country, colonial contact changed the nutritional trajectory … and traditional ways of living," Vora said, citing the example of fry bread, which some might consider as a traditional food, but stemmed instead from government programs that shipped lard and processed white starch to reservations. "I think historical trauma, contemporary trauma, social determinants of health — plus epigenetic factors — all combined to put the Native community at a higher risk of diabetes.
"We see this as more as an expression of health sovereignty, where each member decides what will work for them. The more we adopt the ancient way of living … I think that'll lead to better long-term outcomes."
--
EDITOR'S NOTE: This story has been updated from its original version.
Want more news about the $130 billion tribal economy?
Tribal Business News publishes thoroughly reported and well-crafted stories about Native businesses and entrepreneurs, growth and expansion strategies, best practices, economic data, government policy and other relevant business news. Tribal Business News is required reading for tribal council members and leaders of Native businesses, as well as state and federal legislators, policymakers, economic developers, entrepreneurs, bankers, lawyers and anyone interested in doing business in Indian Country.
Sign up for our free newsletter to track Native business and the tribal economy. Or sign up for a premium digital subscription ($99/year or $10/month— cancel anytime) to gain full 24/7/365 access to our business news reporting. Megwetch.