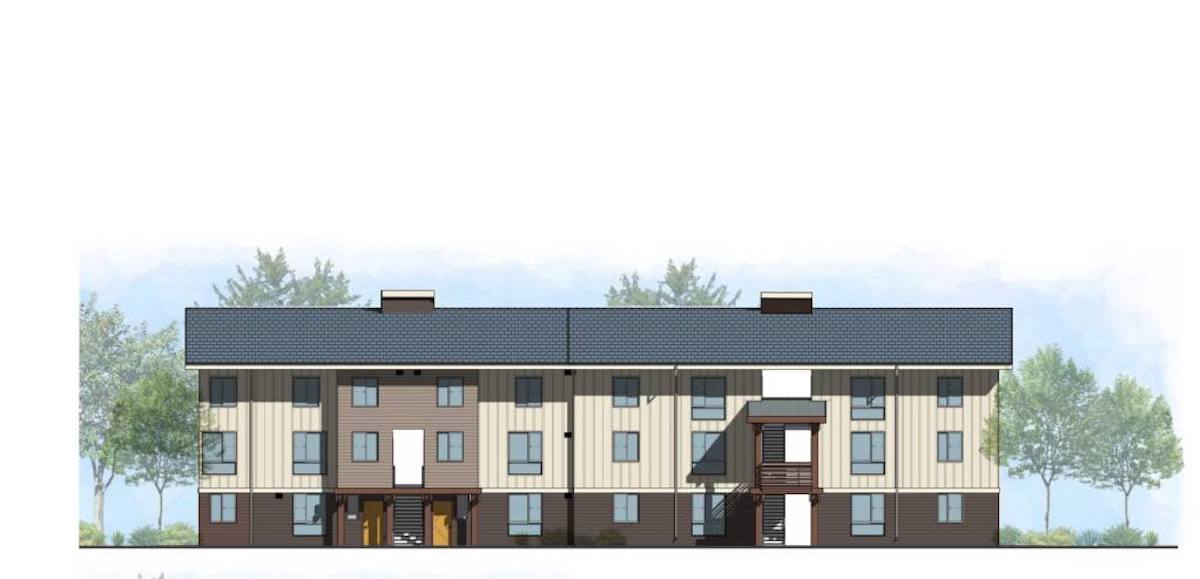 Details

By

Mark Fogarty

Real Estate
The first three rounds of funding in the Multifamily Housing Program of the California Department of Housing and Community Development produced goose eggs for tribal programs.
However, one tribe got funded for $8.5 million in the most recent round, and the next round quadruples funding for Native housing projects.
The Kashia Band of Pomo Indians of the Stewarts Point Rancheria in northern California received the recent funding for a 54-unit housing development it wants to build off reservation in Windsor in rural Sonoma County.
The development, to be called Windsor Affordable Housing, will also house the tribal headquarters. The MHP money will go toward funding 26 of the 54 units of housing.
The money is part of a $1.5 billion housing initiative California voters approved in 2018. This round awarded $220 million in total, while the next one is slated for $200 million.
Never miss the biggest stories and breaking news about the tribal economy. Sign up to get our reporting sent straight to your inbox every Monday morning.
Hector Leyva, program manager at the Department of Housing and Community Development, said the Kashia Tribe "partnered with the Burbank Housing Development Corp. and they submitted a successful application. It was the only tribal application we received."
The proposal is for a large family project, he said, meaning the majority of units will be two bedrooms or larger over multiple buildings. Construction should begin next year and wrap up by the last quarter of 2024, Leyva said.
The funding round included a set aside for one tribal application. In the first three rounds, no tribal applications were received, according to Leyva.
A couple of explanations offer insight into the lack of tribal applications. One is that these types of projects generally take several years to complete and are usually done in conjunction with an experienced partner (like Burbank). Also, projects like these are usually working with local jurisdictions or housing or redevelopment agencies to get the project ready to go.
"MHP is gap funding," said Leyva. "We are that final source of funding to get them over that last hurdle."
Sasha Hauswald, assistant deputy director of Department of Housing and Community Development, said the next MHP round is being done in conjunction with several other programs "to make it faster and easier to apply."
A Super NOFA (Notice of Funding Availability) published in late March has a set aside for trial entities.
"We're getting more traction with tribal entities," said Hauswald, noting a tribal set aside of $32.5 million.
"It's quite likely we'll see more than one awardee with that amount set aside," she said.
Tribes will also be eligible to apply for the general funding.
"We're trying to signal we're open for business" with tribal entities, she said.
The Department of Housing and Community Development increasingly is offering technical assistance and support to tribes, according to Hauswald.
"The MHP Program has been enormously successful and we're pretty optimistic there will be more funding, but we don't know exactly where that funding is going to come from," said Hauswald, noting the funds could come from another bond vote or perhaps from a state Budget Act.
The tribe and Burbank Housing Development released a description of the project in 2020.
The project should provide a noticeable dent in housing need, as there are currently 110 families on the tribal waiting list.
The units will be eligible to people earning between 30 percent and 60 percent of Area Median Income (AMI).
"The buildings are garden-style walk-up apartments, with 100% accessible units at the ground floor, and 2 to 4 upper floor units sharing a common stair. Upper floor units are a mix of townhomes (for 2- and 3-bedroom units) and stacked flats (for 1-bedroom units). Addressing Old Redwood Highway, a fifth 3-story building ("Building 1") provides residential amenities at the ground floor and space for the Tribe's offices on the upper two floors," according to documents submitted by the tribe and its partners.
Building 1 will contain a gallery, offering arts and crafts by tribal residents for sale and for display.
The buildings are designed in a modern "agrarian" style.
"Vertical board and batten siding in warm colors, with pitched roofs, references simple barn construction. These buildings are site-responsive with asymmetrical roofs to maximize photovoltaic solar panel access. A strong base anchors each building to the ground, with lapped siding at the residential building bases, and cement plaster rooting the Community/Office building. Exposed wood accents frame each building entry, with tree-trunk round wood columns flanking the doorways and supporting wood trellis accents overhead," according to the tribe and the developer.
The partners also detailed the level of thought that went into the design elements at the project. They include:
a ceremonial circle at the Community Room and rear;
the native grasses and focus on the water element;
the preservation of existing trees and the use of tree trunk columns;
the horizontal louvers/shading elements combined with vertical siding and vertical window mullions to be patterned after basket weaving;
the incorporation of natural materials like wood trim at the entries and leaf impressions at pavement;
the responsiveness to solar orientation with the roof form, respecting the cardinal directions; and
the gallery at the street front, which is an opportunity to showcase Kashia art and an outward facing representation of the tribe.
Want more news about the $130 billion tribal economy?
Tribal Business News publishes thoroughly reported and well-crafted stories about Native businesses and entrepreneurs, growth and expansion strategies, best practices, economic data, government policy and other relevant business news. Tribal Business News is required reading for tribal council members and leaders of Native businesses, as well as state and federal legislators, policymakers, economic developers, entrepreneurs, bankers, lawyers and anyone interested in doing business in Indian Country.
Sign up for our free newsletter to track Native business and the tribal economy. Or sign up for a premium digital subscription ($99/year or $10/month— cancel anytime) to gain full 24/7/365 access to our business news reporting. Megwetch.