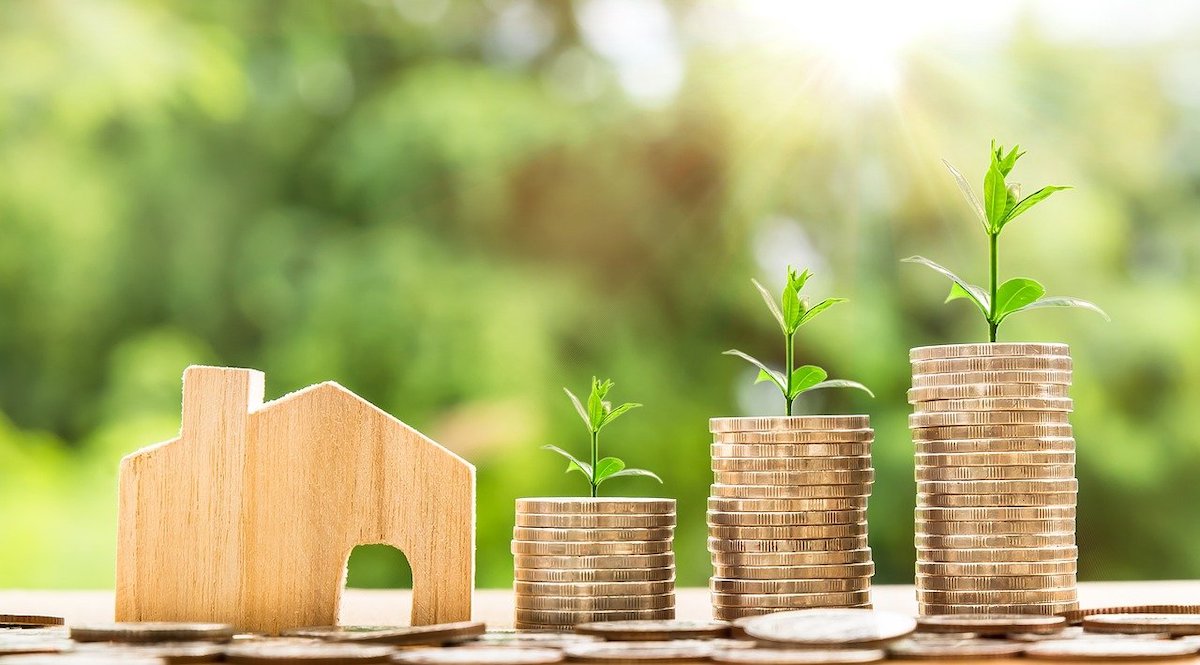 Details

By

Mark Fogarty

Real Estate
The federal government is starting to recognize the financial superiority of tribal groups by seeking to outsource some of its lending programs to Native community development financial institutions.
This "re-lending" would allow Native CDFIs to bolster volumes for American Indian lending programs that are technically active but rarely used.
These programs include the Rural Development Section 502 Direct Loan of the U.S. Department of Agriculture and the Native American Direct Loan (NADL) for veterans run by the Department of Veterans Affairs.
These "direct" loans supplement robust "guaranteed" versions of the same loans, for which the government guarantees the outlays of private lenders. The private lenders are reluctant to lend on reservations, though, because of the trust status of the land. So, the government makes direct loans to American Indians instead.
Never miss the biggest stories and breaking news about the tribal economy. Sign up to get our reporting sent straight to your inbox every Monday morning.
In particular, the NADL program for veterans has been an embarrassment. A recent scathing report by the Government Accountability Office noted that more of these NADL loans have been made to Native Hawaiian veterans than to Native veterans in the entire lower 48 states, as Tribal Business News previously reported. Zero NADL loans have been made in Alaska, with its more than 200 Native villages.
But now, Sen. Mike Rounds (R-S.D.) and Sen. Jon Tester (D-Mont.) have proposed legislation to allow Native CDFIs to re-lend these loans. The Native CDFIs would obtain NADL loans and re-lend the money to Native veterans in the hope of doing a better job than the government has been doing.
The bill would also allow Native vets to refinance properties on trust land.
"Additionally," according to Sen. Rounds' office, "this legislation would expand the VA's existing NADL program outreach to include collaborating with local service providers that are familiar with the mortgage lending process on trust land.
"This would offer homebuyer education and housing counseling to assist Native American veterans who are looking to qualify for mortgage financing."
The GAO reported that just 256 NADL loans had been made between 2012-2021, Less than 1 percent of the Native vets eligible for the loan have received one, the Congressional watchdog reported. Until 2021, the VA had no dedicated staff for the program.
Native vets off-reservation are eligible for the highly successful VA veterans home loan guarantee program. In 2021, the VA guaranteed more than 1.4 million loans for veterans nationwide, totaling $447 billion.
Rounds' office noted the new bill, The Native American Direct Loan Improvement Act, is supported by the South Dakota Native Homeownership Coalition, Grow South Dakota and several Native CDFIs in South Dakota, including Mazaska Owecaso Otipi Financial, Lakota Funds/Lakota Federal Credit Union and Four Bands Community Fund.
A pilot program has started the same process for the Rural Development Section 502 (also sometimes referred to as the USDA 502 and RHS, Rural Housing Service 502), and now a coalition of Native groups is moving to have the pilot named a permanent program.
The backers include the National Congress of American Indians, National American Indian Housing Council, Native CDFI Network, Oweesta Corp., South Dakota Native Homeownership Coalition and the Sovereign Council of Hawaiian Homestead Associations. A host of other tribal and rural housing organizations also endorsed the legislation.
"Although this program is available on tribal land, of the 6,194 direct loans made nationally by Rural Development in FY 2019, only six of them were to borrowers on tribal land," according to a joint statement from the groups, many of them also involved in the NADL effort.
To that end, Four Bands Community Fund on the Cheyenne River Indian Reservation and Mazaska Owecaso Otipi Financial on the Pine Ridge Reservation, both based in South Dakota, took part in a demonstration program using $2 million from USDA to boost usage of the loan on reservations, as Tribal Business News previously reported.
Although the total number of loans made on the reservation was small, there was a very low bar to success.
"Through this demonstration, the two Native CDFIs in partnership with USDA made nearly double the number of loans on these two reservations than USDA deployed on its own on the same two reservations during the previous ten years," the groups said in the joint statement.
"While Rural Development has limited staff resources to originate Section 502 direct loans on tribal land, Native CDFIs have experience and expertise lending in this market, and they are well-positioned to deploy mortgage capital efficiently. In addition, they provide extensive financial education, foreclosure prevention counseling, and other technical assistance to their clients."
The groups are seeking $50 million to make this relending permanent. In addition to the South Dakota Native Homeownership Coalition, other backers include the Great Plains Tribal Chairmen's Association and the United Native American Housing Association.
According to the joint statement: "To prioritize lending on trust land, the bill waives the pilot's 20% match requirement for loans on tribal land. In addition, to make the program consistent with other existing USDA programs, it authorizes an operating grant for Native CDFIs who relend under this program."
The bill has been introduced by Sen. Rounds and Sen. Tina Smith (D-Minn.); a companion resolution in the U.S. House was introduced by Rep. Dusty Johnson (R-S.D.) and co-sponsored by Reps. Sharice Davids (D-Kan.), Kai Kahele (D-Hawaii) and Teresa Leger Fernandez (D-N.M.).